USD School of Law's 9th Annual Patent Law Conference

Thursday, March 21, 2019 at 6:00 PM

-

Friday, March 22, 2019 at 4:30 PM (PDT)
Event Details
PTO Director Andrei Iancu at USD Patent Conference 
Thursday, March 21 - Friday, March 22, 2019
Our 2019 patent law conference will feature Undersecretary of Commerce & Director of USPTO, Andrei Iancu, on Thursday evening (Mar. 21) in Carmel Valley, in a co-hosted event with the San Diego Intellectual Property Law Association (SDIPLA). Friday (Mar. 22) will be on campus and will feature prominent judges, USPTO officials, local attorneys and executives, and patent law professors.
DATE AND LOCATION
Thursday, March 21 (6:00-9:00pm)
San Diego Marriott Del Mar
11966 El Camino Real
San Diego, CA 92130
Friday, March 22 (9:00am-4:00pm)
Joan B. Kroc Institute for Peace & Justice
Peace & Justice Theatre
University of San Diego
5998 Alcalá Park, San Diego CA 92110
MCLE
The University of San Diego School of Law is a State Bar of California - approved MCLE provider and this event will provide credit to be determined.
SPONSORS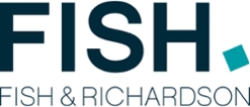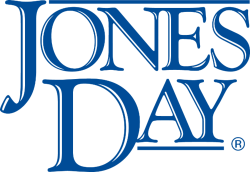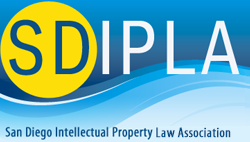 FAQs
 What are my transportation/parking options for getting to and from the event?
Thursday Dinner @ Marriott Del Mar
hosted self-parking
Friday Conference @ USD
Guests to campus must pay to park in either the Mission Parking Structure (subject to space availability) or the West Parking Structure, West Parking Lot and Gravel Parking Lot. Payment is required Monday through Friday between the hours of 7:00am - 7:00pm. Guests may also pre-purchase daily permits using the online customer portal. Please visit the paid parking page for more information about paid parking on campus, including rates and payment methods.
When visiting USD, please plan ahead and allow yourself ample time to park your vehicle, pay at a pay station, and take the tram to your desired destination or event.
Additional Information
Tram Service - A Tram service is offered free of charge from the West Parking Structure up to main campus. The tram runs every 5 to 7 minutes. A complete tram schedule is available on the Tram Services Website.
Restricted Spaces - You may not park in USD Only spaces, Tow-Away spaces, or reserved spaces.
Posted Signs - Please read all signs posted on cones and/or barricades before parking to ensure you don't park in an area that is reserved or closed.
Timed Spaces - Loading zones and time restricted spaces are enforced 24 hours a day, 7 days a week. You may only park in these spaces/areas for the amount of time indicated in the space/area.
Metered Spaces - You may park in metered spaces for under the time allotted and must pay at the Pay Station.
Special Event Parking
While parking on campus, a valid USD permit must be displayed (or payment at a pay station must be made) Monday through Friday from 7:00am - 7:00pm.
Parking Rates
The rates for parking in metered areas are as follows:
30 Min - $0.75
1 Hour - $1.50
2 Hours - $3.00
4 Hours - $4.00
Full Day - $8.00
The pay stations on campus accept coins as well as Visa & Mastercard credit/debit cards. They do not accept cash or American Express cards.
Pay By Plate
All paid parking areas at USD operate as pay-by-plate. This means that a license plate number is required when making a payment at the pay station. It may be helpful to take a picture of your license plate after you park your vehicle. Once you have made your payment, there is no need to display your receipt on your dashboard.
Payment at all metered space locations above may also be made from your smart phone. Simply download the Parkmobile App on the Apple Store or Google Play Store.
When & Where

Marriott Del Mar (Thurs.)
University of San Diego IPJ (Fri.)
5998 Alcala Park
San Diego, CA 92110


Thursday, March 21, 2019 at 6:00 PM

-

Friday, March 22, 2019 at 4:30 PM (PDT)
Add to my calendar