USC Marshall Alumni OC - EON Reality (Behind the Business)​
Description
Augmented Virtual Reality
Join us for to experience speakers, live and interactive demos, dinner & drinks, that will all lead to a night that is "virtually" unforgettable
EON Reality will be speaking to industry trends and why Augmented Virtual Reality (AVR) is so relevant to us today. Some of the demos will showcase AVR on commercial real estate and healthcare applications.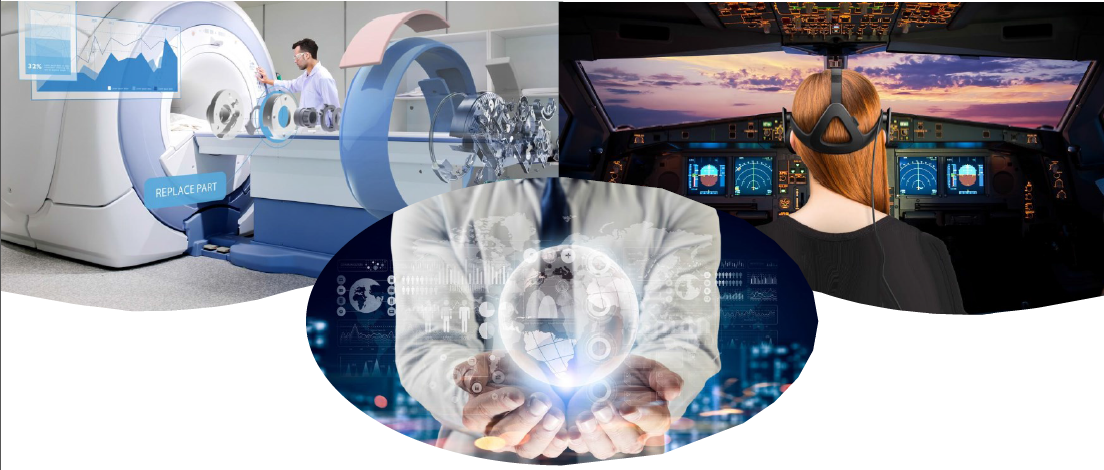 About the Industry:
Technology disruption is causing a massive shift in the job market with millions of jobs rendered obsolete while, at the same time, new positions and industries are being created. Many political and business leaders fear that AI powered machines will replace humans and a new class of people emerge — the displaced class — a group of people who are simply unemployable.
We need a solution on two fronts: that helps the 2.5 Billion workers lacking ICT support who risk becoming victims of AI and automation, and the 1.3 Billion students who are coming of age in a world where they need to learn more with less time and less money.
---
About EON Reality:
EON Reality has developed an Augmented and Virtual Reality solution over the last 18 years that addresses the challenges created by technology disruption through improved knowledge transfer and creating a symbiosis between man and machine.
EON Reality has developed complete Virtual Reality solutions that helps help train employees faster, improve retention rates, and make better decisions in healthcare, real estate, energy, aerospace, and education. EON Reality has worked with Fortune 500 companies and prestigious academic institutions such as: University of Nebraska, UK's National Health Service, University of Arizona, BP, Boeing, ExxonMobil, Bombardier, Accenture, Rio Tinto, Raytheon, Festo, and many more.
Watch EON Reality's videos for Smart Nation and the AVR classroom.