USC Brittingham Lab + Jacobson Family Sustainable Impact Lecture
Description
The future of food: How should we think about hunger, justice and environmental sustainability in a changing business world?
Join the USC Marshall Brittingham Social Enterprise Lab and leaders in the food and beverage sector for conversation about the changing face of the industry. This event is part of the Jacobson Family Sustainable Impact Lecture Series.
Panelists: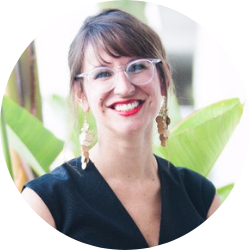 Jamie Sullivan
Head of Sustainability & Corporate Affairs, Soylent
Soylent is on a mission to eliminate unhealthy and unsustainable "food voids" — those times when a meal is skipped or a compromised nutritional choice is made. Soylent's meal replacement drinks are made with plant-based protein, taking fewer resources to produce than other animal-based protein drinks. Through research, products and programs, Soylent is working to find solutions to hunger and food insecurity. Jamie oversees the strategy, creation and implementation of corporate philanthropy initiatives. Feeding America awarded Jamie the Hunger's Hope Award in 2013.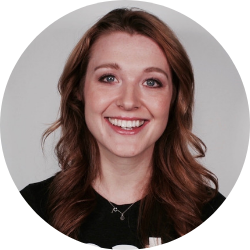 Laura D'Asaro
Chief Brand Officer and Co-founder, Chirps Chips
Chirps Chips aims to replace a substantial portion of the meat market with insects to impact resource scarcity, food waste, GHG emissions, deforestation and malnutrition. Crickets, in particular, are one of the most sustainable sources of protein in the world, as they require a fraction of the land, water and feed compared to traditional livestock. And unlike plant proteins, cricket protein is a complete protein with all nine essential amino acids, more B-12 than salmon and more calcium than milk. Laura is an Echoing Green Fellow and made the Forbes 30 under 30 social entrepreneurs list in 2016.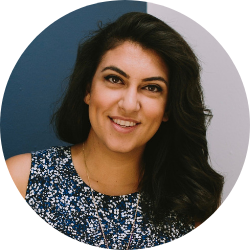 Rachel Sumekh
CEO and Founder, Swipe Out Hunger
Swipe Out Hunger addresses food insecurity on college campuses, a growing issue as more students from diverse backgrounds are entering college with hopes of creating a better future. Across the country, 1 in 5 students regularly skips meals to prioritize other costs associated with college, such as housing, textbooks, health care and rising tuition. Swipe Out Hunger allows students to donate their leftover meal swipes at the end of each semester or term, and those swipes are converted into meal credits for food-insecure students. Swipe Out Hunger's national movement spans over 50 colleges and has served 1.5 million nutritious meals. Rachel earned her bachelor's from UCLA and made the Forbes 30 under 30 social entrepreneurs list in 2017.
This event is co-sponsored by:
Lunch will be provided to registered attendees.