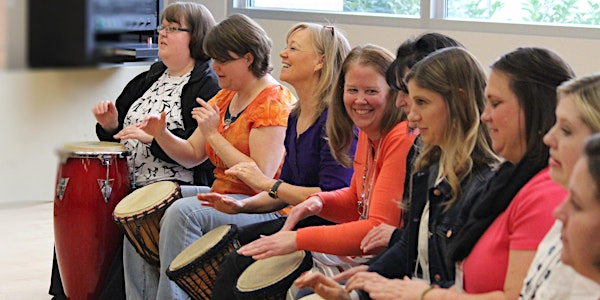 USBE Arts Integration Endorsement through BYU CITES 2018-20
When and where
Location
Orem Jr. High 765 N 600 W Orem, UT 84057
Description
The USBE Arts Integration Endorsement is offered through CITES at BYU. This endorsement attaches to an elementary teaching license. The course builds capacity in 6 art forms as well as in integration of the arts across the curriculum. Participants will experience hands on engaged learning in dance, drama, media arts, music, visual arts and literary arts with lessons to use with elementary students. Teachers will improve their own skills in the arts as well as learn pedagogy to teach the arts and to integrate the arts.
16 Total Credits:
3 credits Fall: Teaching the Arts in the Elementary Classroom
3 credits Winter: Arts Integration Across the Curriculum
3 credits Fall: Leadership and Excellence in the Arts
3 credits Winter: Seminar Capstone and Practicum
Plus 4 elective credits with an Art Form Emphasis: Arts Express, Arts Engage, UAEA, UMEA, UDEO, UAACT, Orff, Kodaly and other approved courses.
Participants will demonstrate their learning by creating a portfolio. Course credit is dependent on full attendance. Make up activities are available for up to 2 excused absences.
For more information visit: http://education.byu.edu/cites/endorsements/arts-integration
Arts Leadership Academy graduates should enroll in the Year 2 course.