Description
A usable website is more than just metrics and user testing.
Usable websites include:
- a clear, consistent design
- strong, clear navigation and
- engaging and useful content
And a well-configured content management system can significantly help you with all three elements.
Join the Web Content Mavens as we discuss how to develop a strong content strategy and support excellent user experience - all within a web content management system.
Whether you use WordPress, Drupal, Sitecore, another web CMS or are still evaluating options, you'll learn about how you can leverage the CMS environment to create and manage content more effectively and evaluate and improve user experiences.
Speakers
---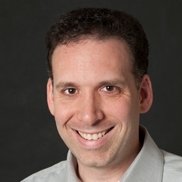 One Library to Rule Them All: Centralizing Content and Design for CMS Success
Andrew Cohen
Senior Account Director
Forum One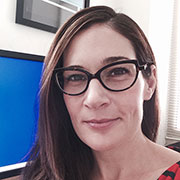 Guerilla Usability Testing at the Smithsonian American Art Museum

Sara Snyder
Chief, Media and Technology Office
Smithsonian American Art Museum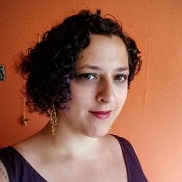 Creating a Usable Website: How We Made Audiences and Content Creators Happy with Brookings.edu
Rebecca Viser
Senior Manager for Website Development
The Brookings Institution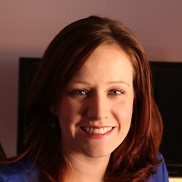 You *Can* Have it All: Building Sites that are Smart and Beautiful
Lindsay Zoeller
Senior Marketing Strategist
Agency Chief
Additional speakers will be listed when confirmed.
Who should come?
---
If you are an author in a CMS, you'll learn!
Beyond that, we have sessions of specific interest to content, marketing and web managers, others with responsibility for websites or other digital properties, user experience specialists interested in CMS and CMS/IT managers.


Two Presentation Rooms!
---
UsableWeb has 2 presentation rooms - so you can select the speakers and topics most relevant to you and go back & forth.


Schedule
---
Draft Schedule
5:15 - Registration opens
5:30 - Welcome
5:45 - First Presentation Set
Room 1: Session 1A
Room 2: Session 1B
6:30 - Dinner & Networking
7:15 - Second Presentation Set
(there will be a short break in between each session)
Room 1: Session 2A
Room 1: Session 2B
Room 2: Session 2C
Room 2: Session 2D
8:15 - Break
8:30 - Third Presentation Set
Room 1: Session 3A
Room 2: Session 3B
9:00 - Desserts & Closing Comments
If you have experience with the topics listed above and want to speak at the event, email dcwebmavens@gmail.com with more details. If you don't want to speak but have a topic suggestion, share that too!


Other Details
---
Food & Drink
By default, we provide a vegetarian option. If you have other dietary issues, we'll try to accommodate. We generally provide wine, beer, soda & water.
Refund Policy
There are no refunds. However, you can always send someone in your place. AND - if you cancel at least 24 hours before the event, you can apply the amount of your registration to future event. PLUS - if there is a complicating factor (moving out of state, financial challenge, etc), contact us to see about an exception.


Sponsorship
---
We don't actively seek sponsors but are more than happy to include appropriate companies that want to sponsor and engage with our members. Say hi at dcwebmavens@gmail.com or learn more at the Sponsorship Information Page