Join us for a presentation by Scott A. Angelle to engage Gulf Coast business and community leaders with the facts on U.S. offshore energy.
About this event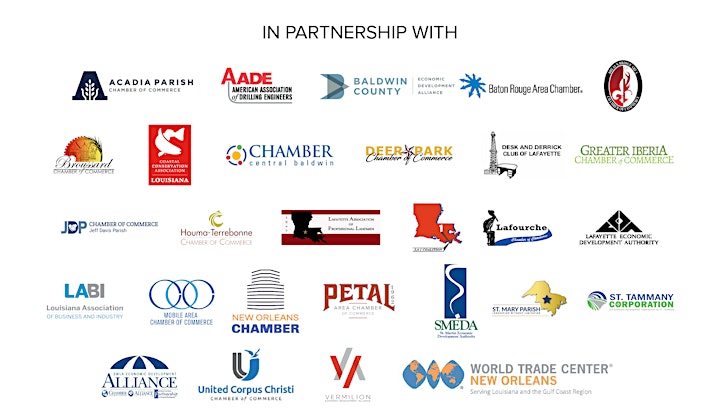 USA Offshore Energy Gulf Coast Webcast
Thursday, October 28th | 9:00 - 9:45 AM
Scott A. Angelle, the longest serving Director of the U.S. Bureau of Safety and Environmental Enforcement, will provide a fact-based, nonpartisan presentation on the importance of the offshore U.S. oil & gas industry to America. There are tremendous advantages, including environmental advantages, to oil & gas production from the Gulf of Mexico. It is important that business and community leaders are knowledgeable about the prominent space the Gulf of Mexico occupies in America's energy portfolio.
We believe Texas, Louisiana, Mississippi, and Alabama can play a vital role in leading this national conversation, much like what was done in 2010 following the drilling moratorium imposed by the federal government.
Please join us for this timely and important webcast on the ECONOMIC and ENVIRONMENTAL VALUE, to your business and our nation, of ENERGY production from the Gulf of Mexico!