About this Event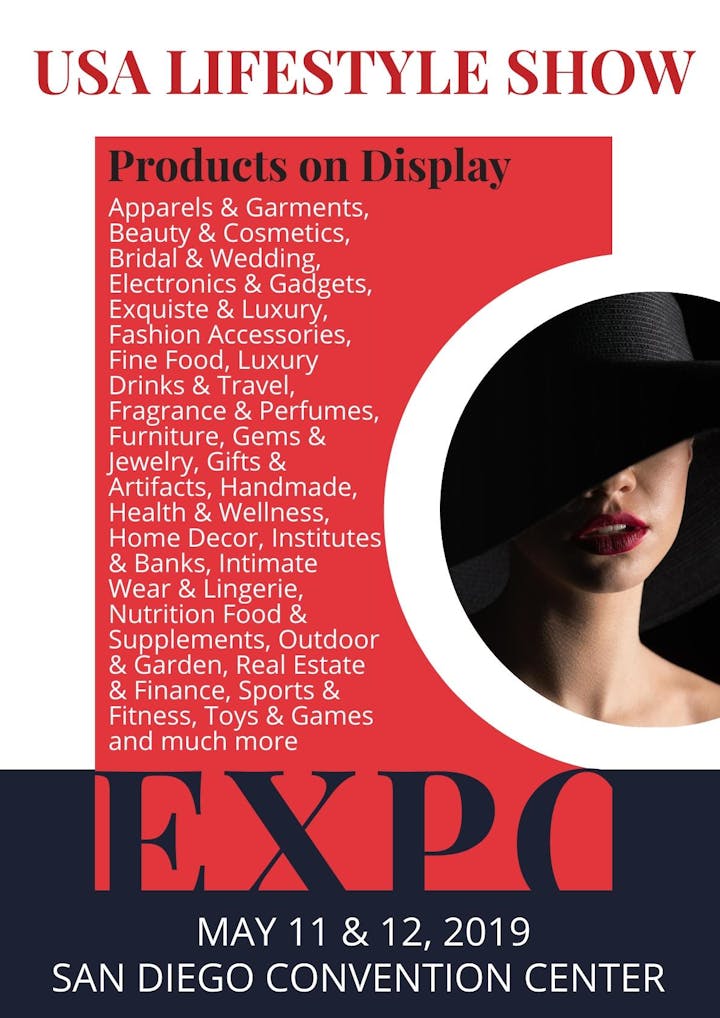 USA Lifestyle Show - May 11 & 12, 2019. Hall E, San Diego Convention Center. San Diego. CA.USA Lifestyle Show is the world's premier trade event dedicated to lifestyle products like Apparels & Garments, Beauty & Cosmetics, Bridal & Wedding, Electronics & Gadgets, Exquisite & Luxury, Fashion Accessories, Fine Food, Luxury Drinks & Travel, Fragrance & Perfumes, Furniture, Gems & Jewelry, Gifts & Artifacts, Handmade, Health & Wellness, Home Decor, Institutes & Banks, Intimate Wear & Lingerie, Nutrition Food & Supplements, Outdoor & Garden, Real Estate & Finance, Sports & Fitness, Toys & Games and much more. This event focuses on thousands of retailers, designers and manufacturers from the world over.
Exhibit Now !Exhibit your Brand, Products, Company and Services in USA Lifestyle Show. USA Lifestyle Show offers 232 booths of 10 x 10 to meet your display and marketing needs. Book your booth now and grab this unique opportunity to meet 231 like minded business & brand owners. USA Lifestyle Show could bring you 10,000 to 15,000 visitors, giving you an opportunity to meet, display, demonstrate your unique products face to face with sampling.
Be a Sponsor.
USA Lifestyle Show offers unique branding opportunities with its 3 tier of premium sponsorship opportunities. One can choose from Platinum Sponsor - 2 Space Available, Gold Sponsors - 3 Space Available. Silver Sponsors - 4 Space Available, Category Sponsors - 21 Space Available.
Become our Event Partner.
USA Lifestyle Show seeks strong bonding and partnerships with like minded and business oriented people to add glitter to the success of this event collaboratively. We seek partnerships on commercial, mutual and barter basis with companies and people from categories like :
Food & Beverage Partners
Radio Partner
Social Media Partner
TV Partner
Freebies Partners
Promotional Partners / Influencer
Host a Workshop.
USA Lifestyle Show will also offer 12 unique 1 hour workshops focusing on 12 areas of human life to improve and enhance. These 1 hour workshops will be open to public and will have capacity to sit 100. This is the unique opportunity for professionals like trainers, make-up artists, healers, spiritualists, dress designers, image trainers to display their skills and connect with 100 aspirants and also the huge audience of the trade show.
Visit for sure.USA Lifestyle Show will be a fun filled, lively and entertaining experience for the whole family.USA Lifestyle Show has a separate food zone for tasting counters of delicacies, beverages, quick bites, soft and hard drinks.USA Lifestyle Show is a life time experience ! There is something for everyone of you !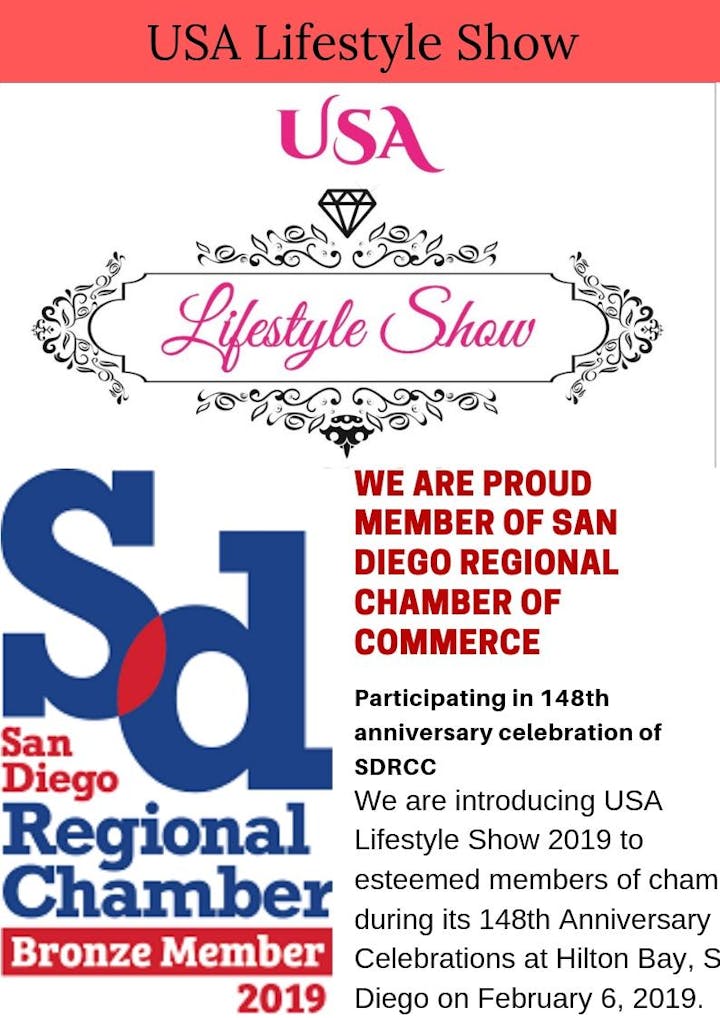 HELLO ENTHUSIAST!
Welcome to a Complete Lifestyle Products Show
USA Lifestyle Show at San Diego will be the business destination of choice for lifestyle and alternative brands, stores, designers and influencers across the US.
USA Lifestyle Show is an ideal platform to expand brand presence beyond traditional sales efforts and explore hidden experiential strategies and maximizing their brand storytelling efforts.
The most important show of the lifestyle industry calendar and
San Diego is at the epicenter of the action.
Having a booth at USA Lifestyle Show will deliver you an increased pre-show online profile PLUS real-life onsite access to very targeted buyers.