Description
The United States is engaged in fast-paced negotiations with the Taliban to end America's costly 17-year war in Afghanistan. The peace negotiations come at a time when President Donald Trump is planning for the withdrawal of U.S. forces that are currently in Afghanistan. Talks on peace in Afghanistan are rapidly occurring in both Washington and Moscow.
But is peace possible in Afghanistan?
The Institute of Current World Affairs is hosting a panel discussion on the current most pressing security issues, Afghanistan post-2019, a possible peace deal with the Taliban and the withdrawal of the U.S. forces.
Please join us on Friday, February 22 from 12:00-1:30 pm at the Carnegie Endowment building in Washington for a panel discussion.
Speakers: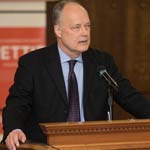 Ambassador James Cunningham, former U.S. Ambassador to Afghanistan
Ambassador Cunningham retired from government service at the end of 2014 and in 2015 joined the Atlantic Council as a senior fellow. He is currently a consultant, a non-resident senior fellow at the Atlantic Council, and an adjunct faculty member at Syracuse University's Maxwell School.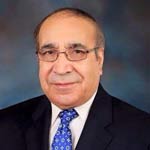 Ali Ahmad Jalali, former Minister of Interior of Afghanistan
Ali Ahmad Jalali is a Distinguished Professor at the Near East South Asia Center for Strategic Studies, the National Defense University. He has also recently served as the Interior Minister of Afghanistan, and Afghanistan Ambassador to Germany. Previously he served with the Voice of America for over 20 years covering Afghanistan, South and Central Asia, and the Middle East, including assignments as Director of the Afghan Radio Network Project and chief of the Pashto, Dari, and Farsi (Persian) services.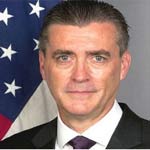 Ambassador Richard Olson, former U.S. Special Representative for Afghanistan and Pakistan.
Ambassador Olson was also U.S. Ambassador to Pakistan and prior to that, Olson had served as U.S. Ambassador to the United Arab Emirates as well the Coordinating Director for Development and Economic Affairs in the U.S. Embassy, Kabul with the rank of ambassador.
Moderator: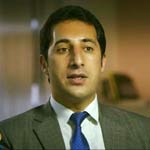 Hashim Wahdatyar, Program Director at Institute of Current World Affairs
Wahdatyar has also been a Fellow at the Asia Society since 2012. Wahdatyar served as Spokesperson and Senior Program Officer of the United Nations (UNODC) Regional Program for Afghanistan and Neighboring Countries for almost one decade. He is an Afghan analyst on foreign policy and counter terrorism, as well as a frequent commentator in print, on radio, and on television. Wahdatyar's opinion and pieces have appeared in the Diplomat, Washington Post, Voice of America, Al Jazeera, BBC and other major publications.
Light lunch will be provided.