Description
Are you in Year 10, 11 or 12 and want to get out of your comfort zone and really challenge yourself? Or are you a parent with children who are itching to explore the world?
Gaining admission to the world's top-ranked universities in the US and UK is more achievable than you think!
Since 2015, Crimson Education has supported students from Australia and New Zealand to secure 90 offers to Ivy League schools, 26 to Oxford and Cambridge and more than 300 offers to the top 50 schools in the US.
Parents and students, come to the US & UK University Seminar and Application Workshop to learn:
The benefits of studying overseas - employability, experience, independence, networking and more
The common reasons Australian students apply overseas
Which students get accepted into Ivy League schools and/or Oxford/Cambridge?
An in-depth look at the popular US Liberal Arts Degree and the UK collegiate system
The true costs of overseas university and qualifying for the generous US Finanical Aid process
Strategies for applying and how to use local universities as a fallback option
The art and science of how to choose schools that are the best fit for you
A step-by-step guide to using the US Common Application and the UK Application platform
Common mistakes Australian students make when applying to overseas universities
Timeline for applications
How to balance the application process and final year studies
Campus life and extracurricular clubs
Information for parents including travel, university support and safety
How Crimson Education works, the team you could be working with and where to find more information.
Your Expert Presenters:
Jennifer Wright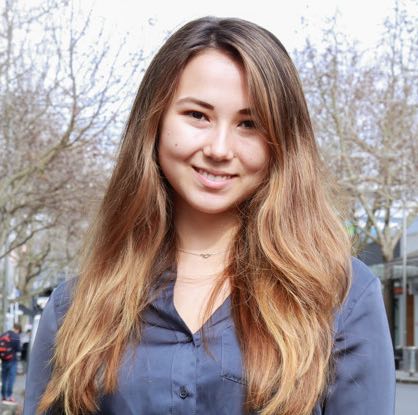 Jennifer is a New Zealander studying Finance at Stern School of Business at New York University. After high school, she took a year off and began volunteering with UNICEF. There, she was selected for one of only 5 UNICEF New Zealand Youth Ambassadors for that year.
In this role, she has represented UNICEF and New Zealand youth on a national stage. She still regularly attends or speaks at events such as youth conferences and other notable events such as Prince Harry's New Zealand reception.
In her time as a UNICEF Youth Ambassador, she has worked with a team to create the official New Zealand shadow report to the United Nations. This is a document that represents the nation's youth and contains the hopes and opinions of over 1200 young Kiwis. UNICEF NZ recognised Jennifer's contribution to this project in 2016 by nominating her for New Zealander of the Year.
In her second year as a Youth Ambassador, she worked with UNICEF NZ to found UNICEF Youth For Change. This is a national network of youth clubs which now has over 500 active members in 24 high school and university clubs around the country. She currently directs this network's growth, events and engagement.
Jonathan Lee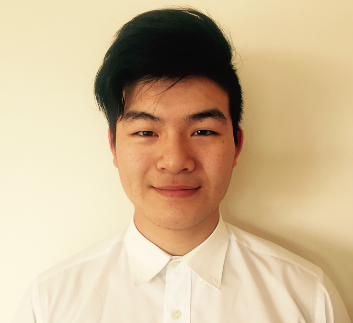 Jonathan recently graduated through the International Baccalaureate program at Saint Kentigern College. He achieved highly in Physics, Chemistry, Mathematics and Business Management. As a result, he has been offered numerous scholarships across New Zealand including the $45,000 University of Otago Academic Excellence Entrance Scholarship.
Jonathan has recently been accepted into University of Oxford and University College London for Chemistry and the Ivy League school, the University of Pennsylvania. Aside from academia, Jonathan is passionate about his personal fitness and sports, primarily in rugby, where he played at a national level.
Secure your tickets to start your US and UK journey today!
Free parking available on site.
Can't make it but want to know more? E-mail us at info@crimsoneducation.org or visit www.crimsoneducation.org. Alternatively, this event is also being held on May 26 from 4.30pm-6.30pm at the Claremont Yacht Club. See this Eventbrite page for tickets.
Crimson Education is a proud partner of UNICEF.