Sales Have Ended
Ticket sales have ended
Thank you for your interest in the US & UK University Seminar and Application Workshop. We look forward to meeting you at the event. Please send any questions to info@crimsoneducation.org. Regards, The Crimson Team
Sales Have Ended
Ticket sales have ended
Thank you for your interest in the US & UK University Seminar and Application Workshop. We look forward to meeting you at the event. Please send any questions to info@crimsoneducation.org. Regards, The Crimson Team
Description
Are you in Year 9, 10, 11 or 12 and want to get out of your comfort zone and challenge yourself? Or are you a parent with children who are itching to explore the world?
Gaining admission to the world's top-ranked universities in the US and UK is more achievable than you think!
Since 2015, Crimson Education has supported students from Australia and New Zealand to secure 90 offers to Ivy League schools, 26 to Oxford and Cambridge and more than 300 offers to the top 50 schools in the US.
Parents and students, come to the US & UK University Seminar and Application Workshop to learn:
The benefits of studying overseas - employability, experience, independence, networking and more
The common reasons Australian students apply overseas
Which students get accepted into Ivy League schools and/or Oxford/Cambridge?
An in-depth look at the popular US Liberal Arts Degree and the UK collegiate system
The true costs of overseas university and qualifying for the generous US Finanical Aid process
Strategies for applying and how to use local universities as a fallback option
The art and science of how to choose schools that are the best fit for you
A step-by-step guide to using the US Common Application and the UK Application platform
Common mistakes Australian students make when applying to overseas universities
Timeline for applications
How to balance the application process and final year studies
Campus life and extracurricular clubs
Information for parents including travel, university support and safety
How Crimson Education works, the team you could be working with and where to find more information.
Your Expert Speakers
Nancy Yuan
From Sydney, Nancy Yuan (pictured below) is an alumni of the prestigious Swarthmore College and holds a B.A. in Political Science and International Relations. At Swarthmore, she served on the student government as a Class Senator and was Head of Communications for the i20 International Club, the largest club on campus.
Nancy will be returning to Swarthmore later this year.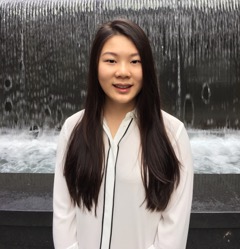 Maddie Earle
Maddie (pictured below with her father) gained admission to Harvard University and was recruited to the Harvard Field Hockey Team. She sat the IB diploma in her final two years at St Margaret's College in New Zealand, where she received the top A grade for her English extended essay.
Maddie was approached by five out of the eight Ivy League universities, inclusive to Princeton, Dartmouth, Columbia and Cornell but chose to be apart of the Harvard Class of 2020.
She is currently concentrating in Neurobiology and Pre Medicine, with the hopes to attend medical school as a postgraduate student.
Maddie was an integral part of the Harvard Field Hockey Team who won the Ivy League Championship outright for the first time in 26 years. Maddie is committed to providing personalised advice and guidance to support students to succeed at their highest potential.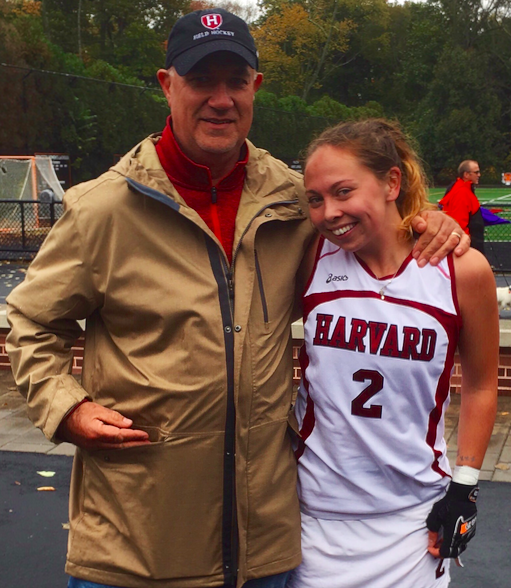 Crimson Education is a proud supporter of UNICEF

By registering for this event, you will receive actionable educational content from Crimson Education. You can unsubscribe at any time.
Can't make it to the event but want to know more about studying overseas? Visit our website crimsoneducation.org or e-mail us at info@crimsoneducation.org.