Sales Have Ended
Ticket sales have ended
Thank you for your interest in the US & UK University Seminar and Application Workshop. We look forward to meeting you at the event. Please send any questions to info@crimsoneducation.org. Regards, The Crimson Team
Sales Have Ended
Ticket sales have ended
Thank you for your interest in the US & UK University Seminar and Application Workshop. We look forward to meeting you at the event. Please send any questions to info@crimsoneducation.org. Regards, The Crimson Team
Description
Are you in Year 9, 10, 11 or 12 and want to get out of your comfort zone and challenge yourself? Or are you a parent with children who are itching to explore the world?
Gaining admission to the world's top-ranked universities in the US and UK is more achievable than you think!
Since 2015, Crimson Education has supported students from Australia and New Zealand to secure 90 offers to Ivy League schools, 26 to Oxford and Cambridge and more than 300 offers to the top 50 schools in the US.
Parents and students, come to the US & UK University Seminar and Application Workshop to get answers to five big questions:
How are US & UK universities different?
How do I apply?
How do I gain admission to top universities?
How much does it cost?
How do I choose which university to apply to?
Other points include:
The benefits of studying overseas - employability, experience, independence, networking and more
The common reasons Australian students apply overseas
Which students get accepted into Ivy League schools and/or Oxford/Cambridge?
Strategies for applying and how to use local universities as a fallback option
Common mistakes Australian students make when applying to overseas universities
Timeline for applications
How to balance the application process and final year studies
Information for parents including university support and safety
How Crimson Education works, the team you could be working with and where to find more information.
Keynote Speakers
Jamie Beaton
When Jamie was at highschool in Auckland, he spent all his spare time for two years researching how to get into top US and UK universities. He applied to 25 universities including Princeton, Cambridge, Harvard, Yale, UPenn and Stanford and was accepted into all of them.

Many of his friends who applied weren't so lucky. The problem? They simply didn't know what the admissions officers were looking for. It was through this experience that Jamie started Crimson Education from his Harvard dorm room at age 18 to help aspiring students navigate the application process.
Jamie is now a 2017 Forbes 30 Under 30 awardee, Harvard alumni and recently spoke at the UN in New York on addressing poverty through education.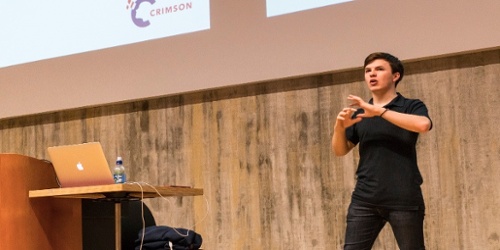 Jennifer Wright
Jennifer is studying Finance at Stern School of Business at New York University. She is a specialist in what students can do to create a well-rounded portfolio of extra-curricular and leadership activities to stand out in the admissions process.
She is a former UNICEF Youth Ambassador and was nomincated for the 2016 Young New Zealander of the Year by UNICEF.
In her second year as a Youth Ambassador, she worked with UNICEF NZ to found UNICEF Youth For Change. This is a national network of youth clubs which now has over 500 active members in 24 high school and university clubs around the country. She currently directs this network's growth, events and engagement.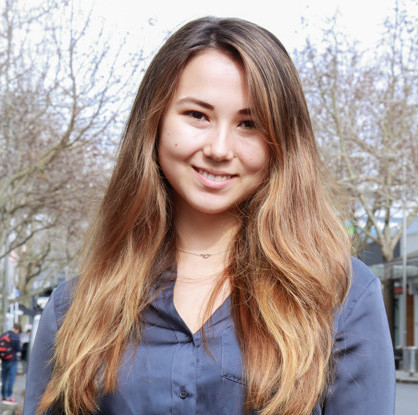 The venue for the seminar is the Toowong Rowing Club. Light catering will be provided.
This event is supported by UN Youth.
Crimson Education is a proud sponsor of UNICEF.

Can't make it to the event but want to know more about studying overseas? Visit our website crimsoneducation.org or e-mail us at info@crimsoneducation.org.