Description
Storyteller, Moth host and creator of the New York Times Critics' Pick solo show & memoir "Bad Kid," David Crabb invites you into his home for this intimate 12-person audience presentation of "US & Them & Me & You." He's excited for you to meet his Aunt Patty, who's visiting from down south with cookies in tow. Her mission: to understand all the left-coast crystal healing, vegan ice cream and tarot wisdom she can before returning to the conservative stronghold of her home in Minerva, Texas. Her other mission: to understand the mysterious depression that seems to be consuming her nephew; a depression that she can feel invading her own life as well. Maybe it's in the blood? Or maybe it's just being alive, depressed and hopeful in America in 2019?
Let's go on a tour through the north & the south, the city & the country, the left & the right. Don't be scared. We're pretty much all in the same boat.
Laughter is coming. Angst is coming. Family is coming.
-----------------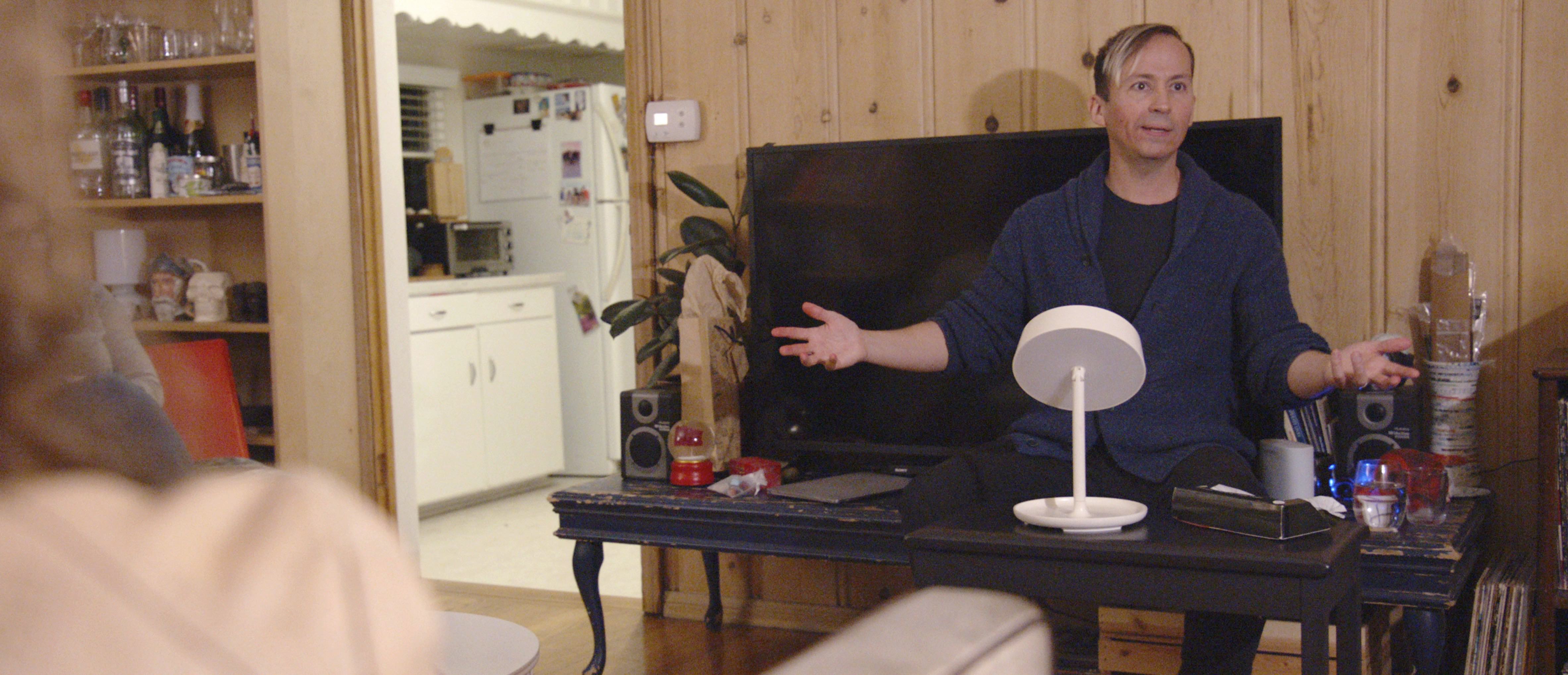 David Crabb is a writer, performer & storyteller. His solo show BAD KID was a New York Times Critics' Pick. The memoir was released in 2015 by Harper Perennial. The Wall Street Journal praised him as a performer capable of guiding a crowd "from belly laughs to pin-drop silence." David is the recipient of the Wanlass Grant at Occidental College, where he is a visiting artist specializing in storytelling and devised theater. He hosts The Moth, RISK! and the podcasts "Stories In Session" and "A Special Presentation." David is a recovered goth and breakfast taco aficionado who you can find at @thedavidcrabb on all the things, where he mostly posts about his dog Frankie, fancy coffee and The Smiths.
*Email thedavidcrabb@gmail.com with ticket purchase confirmation to receive exact location details.
*This is a BYOB event. Feel free to bring refreshments of your choosing, but please avoid snacks with nuts in case someone is allergic.
*A very well-behaved 25-pound dog resides at the home where this gathering takes place. Take note if you have allergies or dislike dogs.