U.S. Tax Solutions for Non-Filers Abroad

Thursday, August 15, 2013 from 6:00 PM to 7:30 PM (PDT)
Event Details
HodgenLaw is launching a new series of seminars starting with this one on U.S. tax solutions for non-filers abroad.  We hope you will take advantage of this educational opportunity at this exclusive opening price.  Enrollment is limited to a maximum of 10 with a first-time registration fee of $100.
This seminar is intended to assist individuals living abroad who have never filed U.S. tax returns, but have a filing requirement.  You have a filing requirement if you have a U.S. Passport or a Green Card.
If you find yourself in this category, you may be afraid to return to the U.S. due to tax matters, or may be wondering how the implementation of FATCA (Foreign Account Tax Compliance Act) will affect you.
We aim to bring clarity about your situation and options for handling these U.S. tax matters through our seminar, which will cover:
Why you need to file with the Internal Revenue Service (IRS).
Your potential tax exposures and risks, as well as the feasibility of those risks.
Options for handling your tax situation
Briefly, Registered Retirement Saving Plans (RRSPs)
Our goal is to equip each seminar participant with an overview of how to approach and consider his or her situation, as well as how to proceed with the strength of that knowledge supporting their decisions. 
Elena Redko will be speaking for 60 minutes followed by 30 minutes of Q & A.
==========================================================================
Speaker: Elena N. Redko, CPA
Elena Redko graduated from UCLA with a degree in Global Studies and Accounting. She was recruited by Ernst & Young during her junior year and started working there as a staff tax accountant shortly after graduation. After a year of contemplating her career choice, Elena stumbled upon Hodgen Law PC and now has been working here happily for the past four years. Elena is a CPA and loves solving the kind of problems that make other CPAs slowly back away. International tax is her passion. It is something that she heavily pursued from her first few days in professional accounting and still thoroughly enjoys every day of her career.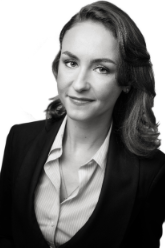 Organizer
Money and people--usually both--move across borders. That means multiple tax systems to deal with. We understand and solve the problems created by having multiple governments interested in taxing people and businesses. It's better to prevent tax problems with smart tax planning. How you start a cross-border business or investment dictates how it will be taxed. We do that. Clean up messes. Defend you in tax disputes with the government. We do that, too. And we do the paperwork--after all, tax forms are how you talk to the government about money.