About this Event
Find out how athletes from all backgrounds can use their sporting ability to get recruited, secure scholarship funding and gain admission to US colleges!
Key Webinar Topics will include:
The advantages of a US college undergraduate degree
A detailed breakdown of the US Athletic Recruitment process
Academic and athletic benchmarks
Navigating NCAA Eligibility requirements
How to secure scholarship funding
Common recruitment mistakes to avoid
How to start your journey
Presenter:
Tessa Berger (Director of Athletics, Crimson Education)
Tessa attended Florida Gulf Coast University on a Division I full athletic scholarship, studying majors in business management and accounting with a concentration in entrepreneurship. She earned a perfect 4.0 grade point average, gaining prestigious Presidents List honours. Tessa has represented New Zealand on the international stage for the past decade in her chosen sport of football. Most notably, she competed in the FIFA Women's World Cup and is currently an Adidas sponsored athlete.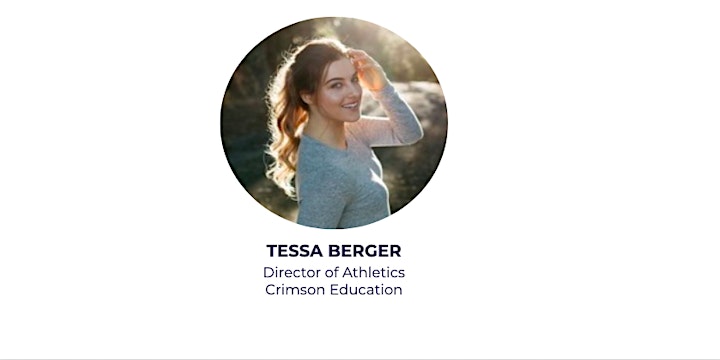 Sports eligible for recruitment include:
Rowing, swimming, diving, rugby union, athletics, soccer, tennis, golf, fencing, women's hockey, ice hockey, grid iron, basketball, baseball, softball, volleyball, gymnastics and more!