Description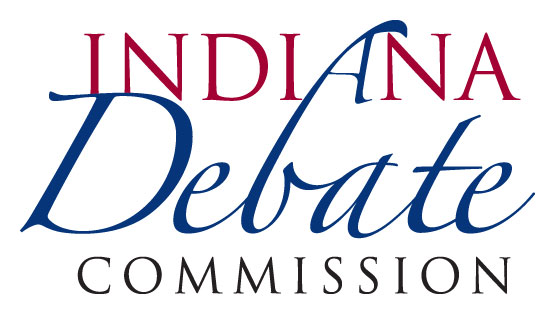 2018 United States Senate General Election Debate
Presented in Partnership with the Indy Chamber
Incumbent Sen. Joe Donnelly (D)
Mike Braun (R)
Lucy Brenton (L)
Registration Opens 6:00 pm
Audience must be seated - 6:30 pm
Debate - 7:00-8:00 pm
Limit Two Tickets Per Person
Attendees Must Pre-Register, No Walk-Ins

Rules For Members of the Public Attending 2018 Debates
The Indiana Debate Commission reserves the right to remove anyone violating these rules or otherwise disrupting the televised debates. Please review all rules before attending any public event. A reminder of all rules will also be read to the audience prior to the start of the debate.
Audience members must be seated by 6:30 PM – or a half hour before the start of the live broadcast – and remain in their seats for the duration of the debate.
Cell phones must be turned off – not just muted. Any noise created by a mobile device is considered a distraction and you may be asked to leave. No live tweeting inside the auditorium, texting or checking for messages. If this is problematic to your work or personal situation, please do not apply for a ticket.
Audience members may not wear accessories or clothing identifiable with any candidate, party, or political issue.
Shouting, cheering, clapping or jeering are not allowed. There must be no extraneous noise of any kind to distract from the live broadcast and what the candidates have to say.
Signs, noisemakers or any other partisan outerwear is not allowed to be inside the venue where the public will be seated.
Flash photography and motor drives are not allowed inside.
Video cameras, except those in use for the official broadcast, are not allowed.
Venues and debate commission volunteers will be policing this policy on site. Security and/or ushers will be stationed throughout the debate venue. If you cannot comply, you may be asked to leave.