US Real Estate Investment Seminar 美国地产投资最新信息 - Free to Attend

Sunday, November 20, 2016 from 12:00 PM to 4:00 PM (HKT)
Event Details
US Real Estate Investment Update   
With Post US Election Commentary
November 20, 2016
Free to Attend
美国地产投资最新信息 
香港凯悦-尖沙咀 
2016年11月20日周日 
免费参加
---
Event Overview:
This event is a must attend for real estate industry professionals and investors who are considering or have invested in US real estate. This event will highlight the current state of the real estate market, outlook, strategic opportunities, tax issues, and a special focus on land investing. Our group of industry experts will offer their insights on the market and strategic opportunities. The event will also discuss the expected implications of the most recent US presidential election on the real estate markets.
Starting at 12:00 p.m. and ending at 4:00 p.m. this four hour seminar provides an overview of the current market, investment opportunities, land investing and significant tax considerations for non-US investors. 
The event is sponsored by Stratford Land, one of the largest full-service land investment management firms in the US. Stratford Land invests in equity and debt across the fastest growing regions of the US and currently manages five funds, including one fund that is structured specifically to accommodate non-US investors. This event is free to attend courtesy of Stratford Land.
Stratford Land will be represented by Mark Drumm, its Chief Risk Officer. 
此次会议针对欲在美国进行房地产投资的中国地产投资专家。本次活动将强调美国先阶段的房地产市场现状、展望、策略投资机会、财税影响、并讲解土地(地块)投资机会。专家组会深入讲解市场投资机会和投资策略看法。
会议时间为中午12点到下午4点。4小时会议将为非美国投资人提供全面的美国市场现状、投资机会、土地投资机会和重要本土纳税义务考量。
本次会议由世达佛土地公司赞助(Stratford Land)。该公司作为美国最大的土地收储公司和运营商之一,世达佛通过股权和债权方式,对美国经济增长最快的区域进行土地储备性投资,并且管理五支土地投资基金,其中包括一支单独为非美国投资人设立的外国人土地投资基金。本次会议由世达佛公司独家赞助。
Mark Drumm先生作为首席风控官,代表世达佛参加此次会议。
---
 Event Schedule
 Introduction and Program Overview: 5 minutes
US Real Estate Market Overview:  1 hour
Presented by: Sunny Zhang
The State of the US Real Estate Market
- Current State of the US economy and real estate outlook
US Economic Outlook
- Where are we in the cycle?
- Opportunities in a low-growth, low inflation market
Foreign Investment Trends in US Real Estate
- Where are foreign investors targeting?
- What is driving demand?
- What is important to foreign investors?
- How foreign investment is changing the US real estate market?
Coffee Break: 30 minutes
Real Estate Investing: 1 hour
Presented by: Mark Drumm
Sector Overview (Commercial, Multi-Family, Hospitality, Residential, Land)
-Current indicators and opportunities in key sectors
- Demand influence, supply and NOI growth by sector
- Market overview by geography
Special Opportunities: US Land Investing
- Why invest in land?
- How to invest in land?
- Understanding the US Sunbelt
Real Estate Debt Investing
- Land based lending
- Mezzanine (subordinated) debt
LP Expectations (2016 and Beyond) by Segment
- Overview of current LP expectations
- Delivering returns in the current market
Tax Considerations for Foreign Investors in US Real Estate: 1 hour
Presented by: Jeremy Stobie, CPA
Tax Overview for Foreign Investors in US Real Estate
- Overview of key US tax issues for foreign investors
Understanding FIRPTA
- How does FIRPTA impact foreign investors in US real estate
- What can we do about it?
Understanding the Estate Tax
- How the US estate tax can impact foreign investors and why planning is important
The Portfolio Interest Exemption
- Using debt and interest to create tax efficiency
- Structuring investments using loans
Tax Efficient Structures and Solutions 
- Practical case studies
 Question and Answer
会议概况:5分钟
美国地产市场概况:1小时
主讲人:张平
美国地产市场现阶段概况
美国经济展望
外国人投资美国地产市场趋势
茶歇:30分钟
房地产投资:1小时
主讲人:Mark Drumm
投资物业类别总览(商业、公寓、酒店、独栋、土地)
需求影响力、供给和净运营收入(

NOI

)在各物业细分市场回报表现
特殊投资机会:美国土地投资
土地债权投资:
LP有限合伙人在物业细分市场的未来预期
外国人投资美国房地产市场的税务考量:1小时
主讲人:Jeremy Stobie, CPA美国注册会计师
外国人在美国房地产市场的税务义务综览
理解FIRPTA(外国房地产投资税务法案)
FIRPTA

法案如何影响在美国的外国人房地产投资

如何应对?
理解美国地产税
美国地产税如何影响外国投资人为何需要提前进行税务规划?
投资组合利息豁免
税务节省的有效性结构和解决方案
提问环节Q&A
---
Our Speakers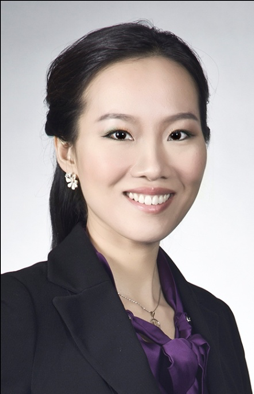 Sunny Zhang
General Manager of Stock Asset and Overseas Real Estate Investment, Strategic Investment Department of Tahoe Group
Chair of RICS China Commercial Property Professional Group Committee
Ms. Sunny Zhang is General Manager of Stock Asset and Overseas Real Estate Investment, Strategic Investment Department of the Tahoe Group. Besides an experiential RICS Assessor and the Media Spokesperson of RICS China, Sunny has been assigned as the Chair of the China Commercial Property Professional Group Committee, is Member of AESB (Asia Education Standard Board) is the Director of BOMA China, and the Chair of BOMA China Research Committee. She is also invited to be Chief Spokesperson by Institute of China Commercial Development of Overseas Education College of Shanghai Jiaotong University, the MBA Business Mentor (MBM), MBA Assessor as well as MBA Project Professor assigned by Renmin University of China, member of The Hong Kong Real Property Federation, special adviser for United Nation as Office for Project Services (UNOPS), candidate of CCIM (Certified Commercial Investment Member). Sunny has been invited as commentator and columnist by famous medias both domestic and overseas, and special invited commentator of China National Radio.
Sunny was the GM of INSITE Corporate Research Center, the Head of China Research and Director of Cushman & Wakefield before joining INSITE. She was enrolled by the Government of HKSAR (the Hong Kong Special Administrative Region) and in charge of investment advisory and market promotion all over China. Sunny also created and established the first barometer of China commercial real estate market – China Commercial Real Estate Index System, which including China Commercial Real Estate Confidence Index, supply and demand index, city infrastructure competition index.
张平
 泰禾集团战略投资部 存量资产及海外地产投资总经理
 皇家特许测量师学会(RICS)中国商业地产专业委员会主席
张平现任泰禾集团战略投资部存量资产及海外地产投资总经理;皇家特许测量师学会(RICS)亚太区教育标准董事会(AESB)成员、RICS中国商业地产专业委员会主席、RICS中国区发言人及考官;国际建筑业主与管理者协会(BOMA)中国常务理事、 中国商业地产研究专家;中国人民大学商学院MBA项目课程教授、企业导师及考官;上海交通大学海外教育学院中国商业发展研究所首席发言人;香港房地产协会会员;联合国项目事务署(UNOPS)特邀项目评审专家,国际注册商业房地产投资师(CCIM)资格候选人。国内外媒体特邀资深评论员及专栏作家,中央人民广播电台特邀评论嘉宾。曾任盈石集团研究中心总经理、Cushman & Wakefield董事、中国区研究部总负责人。曾就职于中华人民共和国香港特别行政区政府负责中国区投资咨询市场推广。她还创立了包括"中国商业地产信心指数" 在内的中国商业地产市场首个晴雨表"商业地产指数体系",填补了市场空白。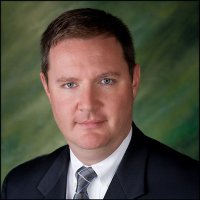 Mark Drumm
Mr. Drumm jointed Stratford Land in 2007 where he serves on their executive and management committees overseeing their $1 billion USD portfolio and providing key national, regional and local market, economic and strategic insight for all aspects of Stratford Land's investment decisions. He also serves as a Managing Director of Adamo Building Company a home building operation specializing in senior housing.
Mr. Drumm has over 23 years of experience in strategic market and financial analysis, business strategy, management, research and consulting in the real estate industry.
In 1992 he joined RCLCo as a consultant gaining national experience in a wide range of projects including mixed-use and master-planned community feasibility, specific product investment analysis, corporate strategic planning, and portfolio work-out initiatives for public and private real estate organizations. He has worked for numerous real estate development and homebuilding companies where he held key management and advisor positions and served on their executive and management teams.
He has worked on over 180 real estate projects throughout the United States representing over $30 billion in value. He is a full member of the Urban Land Institute where he is Chairman of the Community Development product council.
A native of Georgia, Mr. Drumm graduated from the University of Georgia with a bachelor's degree in Real Estate and lives in Dallas, Texas.
Drumm先生于2007年加入世达佛土地公司进入投资决策管理委员会,作为投资决策委员兼管10亿美元的土地投资组合,为世达佛公司提供重点全国性、地区性经济发展和地产市场投资策略远见研究报告,作为投资决策的数据基础。他同时也作为总经理管理Adamo建筑公司的日常项目开发,主营养老型地产的建造。
Drumm先生在市场决策、金融分析、商业策略、内部管理、投研理论和地产专业咨询方面有超过23年的行业经验。
从1992年加入RCLCo地产公司开始行业生涯,Drumm先生在地产行业获得了广泛深入的从业经验,包括混合型物业和整体规划社区开发可行性、专项产品投资分析、公司策略规划以及为私营和上市房企机构设计投资组合规划。之后他又在多家房地产公司和开发商工作,供职于主要领导团队职位和咨询师为顶层决策和管理团队效力。
他参与了超过180个美国房地产项目的开发,实现超过300亿美金的交易额。他也是美国城市土地局(Urban Land Institue)的全资格会员,担任社区开发产品协会主席职务。
生于佐治亚,毕业于佐治亚大学房地产专业,Drumm先生现居美国得克萨斯州达拉斯市。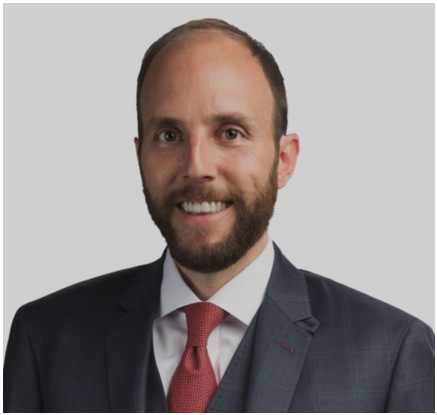 Jeremy Stobie, CPA
Mr. Stobie is a senior investment banking and compliance executive. He is currently a Managing Director at Capital Suisse, a cross-border investment bank based which focuses on international capital raises and syndications with a focus on Real Estate. He also a noted expert in cross-border transaction and tax structuring and is a practicing certified public accountant who has advised individuals, institutions, family offices, on US tax issues.
Mr. Stobie has over 17 years experience in finance, securities and private equity and also serves as the Chief Executive Officer and Chief Compliance Officer of Capital Privé Suisse S.A. a Geneva based fund sponsor and private wealth manager. Mr. Stobie has served as Chief Financial officer, Chief Executive Officer and Managing Partner for a myriad of domestic and international businesses over the last decade. He is the co-author of Immigrating and Moving to the United States published by the Blue Pelican Press. 
Mr. Stobie graduated from the University of Texas at Austin with a degree in Economics. Mr. Stobie is a Certified Public Accountant (State of Texas and State of Washington), Certified Fraud Examiner, and is Certified in Financial Forensics by the American Institute of Public Accountants. Mr. Stobie is a member of the Washington Society of Certified Public Accountants and the AICPA.
Mr. Stobie holds FINRA Series 7, 24, 28, 63, 65, 79 and 82 licenses.
Stobie先生是资深银行合规专家,现任瑞士资本MD职位,该公司主营跨境融资和国际资本募集业务,专注国际房地产市场。他也是跨境交易和税务构架专家,作为美国注册会计师给个人、机构和家族办公室提供税务咨询服务。
Stobie先生拥有超过17年的金融、证券和私募基金运作经验。供职于Capital Privé Suisse S.A.,一家位于瑞士日内瓦的主基金和财务管理公司,担任CEO和CCO主风控官职务。在过往职业生涯中,也曾在国际公司担任CFO职务。他出版的书籍包括《Immigrating and Moving to the United States》
Stobie先生由德州大学奥斯汀分校毕业,主修经济学。他是美国德州和华州双注册公共会计师,注册欺诈审计师---防金融欺诈专项AICPA注册会计师,华盛顿州AICPA会计自律协会注册成员。
Stobie先生拥有美国金融业监管局RINRA的7号、24号、28号、63号、65号、79号和82号金融执业牌照。
---
Our Sponsor:


When & Where

The Hyatt Regency - Hong Kong 香港凯悦-尖沙咀
18 Hanoi Road 河內道18號
九龙尖沙咀
Kowloon
Hong Kong SAR China

Sunday, November 20, 2016 from 12:00 PM to 4:00 PM (HKT)
Add to my calendar
Organizer
The USA Experts
The USA Experts is an international event management company which was formed by a group of world recognized experts in U.S. law, accounting, finance and education. It is our goal is to bring these experts and their extensive expertise to you via relevant and focused seminars and workshops worldwide.
We are currently holding seminars and workshops in Asia, Europe, Latin America, the Middle East and Africa. These events are designed bring you timely, expert, and comprehensive information related to the U.S.A. Our events are a must attend for anyone considering moving to, immigrating to, attending school in, or investing in the U.S.A. Our seminars range from focused two hour technical presentations to our full day comprehensive "U.S. Immigration and Relocation Workshop." 
Our experts travel extensively and hold seminars worldwide so please check our seminar schedules to find out when one will be held near you.
The USA Experts是一家国际会议主办公司,由美国法律、财税、金融和教育方面的专家组成。我们希望通过有针对性的专题讲座和工作室的方式将国际专家和专业知识进行国际传递。
我们已在亚洲、欧洲、拉美和中东以及非洲地区进行过专项讲座。讲座的目的在于为世界提供及时、专业和全面的关于美国的信息。我们的讲座适合考虑在美国进行投资、教育和移民活动的机构和个人。讲座时间不等等,既有2小时短会也有长达一天的"美国移民和搬迁工作室"活动。世界各地均有活动登记,请登录官网查看您周边的具体活动日期和流程。