Description
San Diego World Affairs Council
a 501(C)3 nonprofit, nonpartisan organization
presents
"U.S. policy towards India and the Indo-Pacific"
Featuring
Manpreet Singh Anand
Senior Vice President,
Albright Stonebridge Group (ASG)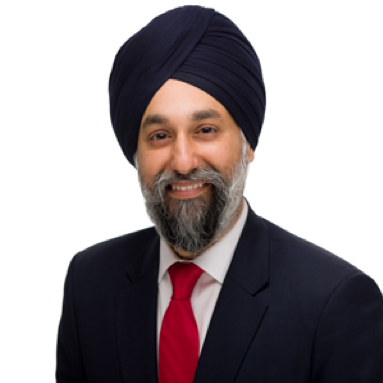 India has witnessed unprecedented growth over the past several years, and the U.S. is eagerly watching as the world's largest democracy and fastest growing economy looks to realize its untapped potential.

The bilateral relationship between these two nations includes many areas of increased cooperation, including the recent 2+2 dialogue with U.S. Secretary of State Mike Pompeo, U.S. Defense Secretary Jim Mattis, and their Indian counterparts. However, as this meeting also demonstrated, the relationship includes differences on key issues, ranging from immigration and data protection to trade and geopolitics across the Indo-Pacific.

Join Manpreet Singh Anand, Senior Vice President and lead of the South Asia practice at Albright Stonebridge Group for a discussion on India's role in the world, the shifting dynamics in U.S.-India relations, and the opportunities and challenges presented by this important relationship.
About Our Speaker

Manpreet Singh Anand is Senior Vice President at Albright Stonebridge Group (ASG), a global advisory firm based in Washington, D.C., where he leads the South Asia practice and provides strategic counsel and assistance to clients in the region. Prior to ASG, Mr. Anand served as Deputy Assistant Secretary of State for South Asia as well as Deputy Assistant Administrator at the U.S. Agency for International Development. Previously, he worked for Chevron Corporation as a Senior Policy Advisor, served as the Senior Policy Advisor for South and Central Asia issues in the U.S. House of Representatives Committee on Foreign Affairs, and worked as a Special Assistant in the Office of the U.S. Trade Representative.
Mr. Anand is currently an Adjunct Senior Fellow at the Center for a New American Security, Adjunct Professor at the National Defense University's Near East South Asia Center for Strategic Studies, and serves as a member of the Pacific Council on International Policy. He earned an MBA and an M.A. in International Studies from the University of California, Berkeley, as well as a B.S. in Electrical Engineering from the University of Texas at Austin.

Monday, October 15, 2018
6:00 p.m. – 6:30 p.m. Registration and Refreshments
6:30 p.m. - 8:00 p.m. Presentation and Q&A

Location:
National University, Sanford Center Auditorium
11355 N. Torrey Pines Rd
La Jolla, CA 92037

Complimentary parking on the National University campus

Ticket prices are intended to defray costs of our speaker's travel

*Please note that the viewpoints expressed by speakers at SDWAC events are their own, and do not represent those of SDWAC. As a non-partisan organization, SDWAC seeks to engage speakers who, together, represent a variety of viewpoints across the political spectrum in order to contribute to informed policy discussion and a meaningful exchange of ideas within the San Diego community.

Organizer of U.S. policy towards India and the Indo-Pacific
The San Diego World Affairs Council (SDWAC), a non-profit, nonpartisan organization affiliated with the World Affairs Councils of America, is dedicated to educating and engaging San Diegans on international issues. SDWAC's mandate extends from global and multilateral issues to political/strategic aspects of foreign affairs, economic and trade issues, and international cultural and social matters.