Sales Have Ended
Ticket sales have ended
Thank you for registering to the U.S.-Mexico Energy Forum. "Opportunities and Challenges".
Sales Have Ended
Ticket sales have ended
Thank you for registering to the U.S.-Mexico Energy Forum. "Opportunities and Challenges".
Description
The United States – Mexico Chamber of Commerce is pleased to announce the first U.S.-Mexico Energy Forum, which will take place December 8 and 9, 2016 at The Woodlands Resort and Conference Center, The Woodlands, Texas.
Given the importance of the energy sector for economic growth and recent developments that have positioned the North American region in a path towards energy independence, we are presenting a unique opportunity to discuss the different factors that have contributed to this major shift in the energy industry.
According to the U.S. Energy Information Administration, the U.S. has significantly reduced the oil imports in order to fulfill its daily oil demand. While in 2005 those imports accounted for 65% of the demand, in 2015, the U.S. imported only 28%, after a record year of domestic oil production. Some estimates believe that by 2020, the U.S. will import 11% of its daily oil needs, and that those imports could be supplied by Canada and Mexico.
Canada's oil reserves are the third largest in the world, and for our partner the development of the infrastructure to facilitate exporting their crude oil is critical. In regards to Mexico, the focus is still on the energy reform enacted in 2013. It is still premature to reach a conclusion on the benefits for Mexico's economy, as several bids are still in progression, and they represent and enormous opportunity for foreign companies.
The U.S.-Mexico Energy Forum, is the Chamber's contribution to facilitate the exchange of ideas and collaboration to identify common challenges, solutions and opportunities in the energy industry of North America.
Panel topics:
Energy Independence

Regional Perspectives

Renewable Energy & Energy Conservation

LNG, Midstream & Mexico's Electricity Industry

Governmental and Business Cooperation on Standards, Information Sharing and Education

Mexico Energy Reform. Round 1.4 Deep Water Leases
Confirmed Keynote Speakers
Ambassador Jesús Reyes Heroles. CEO of StructurA, Former General Director of PEMEX, Ambassador of Mexico to the U.S. and Mexican Minister of Energy.

Hon. George P. Bush, Texas Land Commissioner
For the full agenda please go to www.usmcoc.org
We appreciate the collaboration with The Woodlands Resort and Conference Center, regional member of the USMCOC The Woodlands-Houston Chapter, for offering their extraordinary facilities to celebrate the Forum.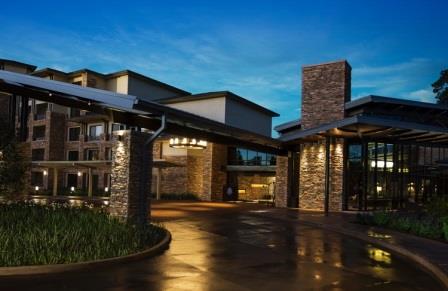 Organizer of U.S.-MEXICO ENERGY FORUM
A group of distinguished Mexican and U.S. businessmen established the United States-Mexico Chamber of Commerce (USMCOC) in 1973 as a 501 (c) (6) non-profit business association chartered in Washington D.C. The coalition of businessmen created a bilateral organization to promote trade, investment and joint ventures on both sides of the border. Now in its forth decade of operation, the Chamber has grown into a unique non-profit corporation operating through 8 offices in Mexico and 9 offices in the United States. All chapters and offices, with strong local membership and international contacts, help businesses bridge differences in legal, regulatory and economic systems, as well as language and culture.