U.S. Investor Based Immigration and Planning: Singapore

Saturday, April 5, 2014 from 1:00 PM to 5:00 PM (Singapore Standard Time Singapore Time)
Event Details
U.S. Investor Based Immigration and Planning
The St. Regis Hotel, Singapore
April 5, 2014
---
 Event Overview:
This event is a must attend for anyone considering moving to the U.S. under either an investor or business visa. This event includes an overview of investor based immigration, eligibility, tax implications of moving to the U.S and proactive planning including an overview of the EB-5 program. Eligibility for an EB-5 investor based visa can be as low as $500,000 USD and can provide permanent residency (a green card) for your entire family.
This three and one half hour seminar provides a detailed basis for anyone considering an investment based move to the U.S.
BONUS: Attendees will receive a free copy of our "Relocation U.S.A. Workbook", with a retail value  of $250 USD.  
---
Event Schedule:
Introduction and Program Overview:   15 minutes   
 Immigration for Business Professionals:   1.0 hour  
Immigrant Visa Categories
Employment Based Visas
EB-5 Comprehensive Overview
B-1 and B-2 Visas
Non-Immigrant Visa Overview
L-1 Visa for "New Offices"
E-1 and E-2 Treaty Trader and Treaty Investor
Coffee Break:   30 minutes                        
U.S. Taxation overview for Immigrant Investors and Residents:   1.0 hour
U.S. Worldwide Income Concept
Who is a U.S. Taxpayer
Income Tax Overview and Rates
Estate Tax Overview and Rates
Reporting Obligations
Foreign Accounts and Holdings
Penalties
Tax Planning and Examples
Closing/Question and Answer:   45 minutes
---
Our Speakers: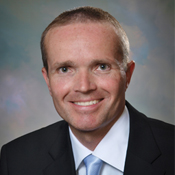 Michael B. Dye, Esq. 
Michael B. Dye, Esq. is a frequent international lecturer and expert in immigration law. Mr. Dye is a former U.S. diplomat, with extensive experience working in the Middle East, Latin America and Asia, and has the regional expertise to break through cultural barriers and provide the comprehensive legal assistance to solve all of your immigration needs. Fluent in Spanish, he has served at the U.S. Embassy in Mexico City, and has worked with numerous other U.S. embassies and consulates worldwide. 
Mr. Dye's office provides immigration assistance to potential investors seeking permanent residency in the United States, entrepreneurs seeking to establish business operations in the United States, and companies looking to expand their presence by establishing new offices in the United States.  
Mr. Dye also provides consular processing assistance, and advises clients from all nationalities in all visa categories. Mr. Dye is a member of the American Immigration Lawyers Association (AILA), and is admitted to practice law in various jurisdictions, including California and the District of Columbia. Mr. Dye is an active member of the American Chamber of Commerce in Japan (ACCJ), and the American Chamber of Commerce in Singapore (AmCham Singapore).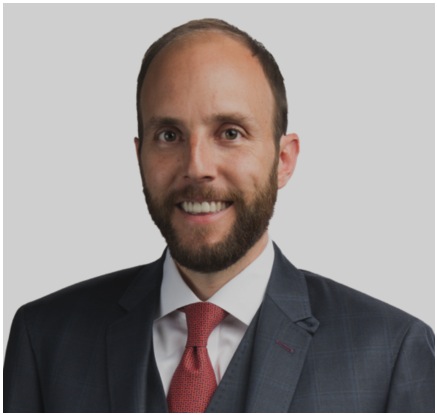 Jeremy G. Stobie, CPA, CFE
Mr. Stobie is the CEO of Gray (Gray International and Gray CPA, PC) a Seattle and Hong Kong based international public accounting and compliance firm and currently practices public accounting, consulting and complaince in the U.S., Asia and Europe. Gray focuses on U.S. and international taxation of multinational companies, investors, and U.S. persons living overseas and foreign investors and companies investing in the U.S., as well as compliacne with U.S. laws for business and financial institutions overseas such as the Foreign Corrupt Practices Act (FCPA) and the Foreign Account Tax Compliance Act (FATCA).
Mr. Stobie has over 15 years experience in finance, securities and private equity and also serves as the Chief Executive Officer and Chief Compliance Officer of Capital Privé Suisse S.A. a Geneva based fund sponsor and private wealth manager. Mr. Stobie has served as Chief Financial officer, Chief Executive Officer and Managing Partner for a myriad of domestic and international businesses over the last decade. Mr. Stobie has extensive experience operating and investing in developing and developed countries.


Mr. Stobie is a Certified Public Accountant in the U.S.A. (State of Texas and State of Washington), Certified Fraud Examiner, Chartered Global Management Accountant, Certified in Financial Forensics by the American   Institute of Public Accountants and a Chartered Global Management Accountant. Mr. Stobie is a member of the Washington Society of Certified Public Accountants and the AICPA.

 
---
Our Sponsors: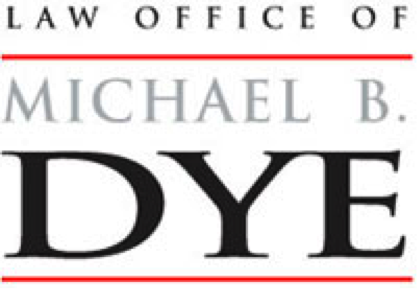 Full Service Immigration Law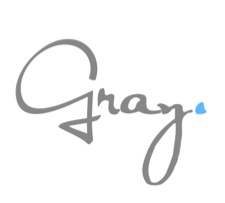 Audit | Compliance | Consulting.
---
Registration Information:
Tickets for this event must be purchased in advance. Please use the registration feature on this site to register and pay using your credit card so that you make sure to reserve your seat for this important event.
If you are unable to pay via your credit, bank card, or paypal, and would like to pay via wire transfer/swift please contact us at registration@theusaexperts.com for alternative payment options.
Refunds: Tickets are refundable prior to March 28, 2014.
When & Where

The St. Regis Singapore
29 Tanglin Rd
247911
Singapore

Saturday, April 5, 2014 from 1:00 PM to 5:00 PM (Singapore Standard Time Singapore Time)
Add to my calendar
Organizer
The USA Experts is an international event management company which was formed by a group of world recognized experts in U.S. law, accounting, finance and education. It is our goal is to bring these experts and their extensive expertise to you via relevant and focused seminars and workshops worldwide.
We are currently holding seminars and workshops in Asia, Europe, Latin America, the Middle East and Africa. These events are designed bring you timely, expert, and comprehensive information related to the U.S.A. Our events are a must attend for anyone considering moving to, immigrating to, attending school in, or investing in the U.S.A. Our seminars range from focused two hour technical presentations to our full day comprehensive "U.S. Immigration and Relocation Workshop." 
Our experts travel extensively and hold seminars worldwide so please check our seminar schedules to find out when one will be held near you.
The USA Experts是一家国际会议主办公司,由美国法律、财税、金融和教育方面的专家组成。我们希望通过有针对性的专题讲座和工作室的方式将国际专家和专业知识进行国际传递。
我们已在亚洲、欧洲、拉美和中东以及非洲地区进行过专项讲座。讲座的目的在于为世界提供及时、专业和全面的关于美国的信息。我们的讲座适合考虑在美国进行投资、教育和移民活动的机构和个人。讲座时间不等等,既有2小时短会也有长达一天的"美国移民和搬迁工作室"活动。世界各地均有活动登记,请登录官网查看您周边的具体活动日期和流程。