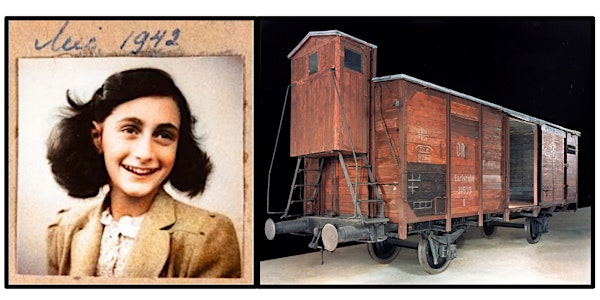 U.S. Holocaust Memorial Museum: FREE Online/Virtual Tour via Zoom!
United States Holocaust Memorial Museum in Washington, DC: FREE Online/Virtual Tour via Zoom!
About this event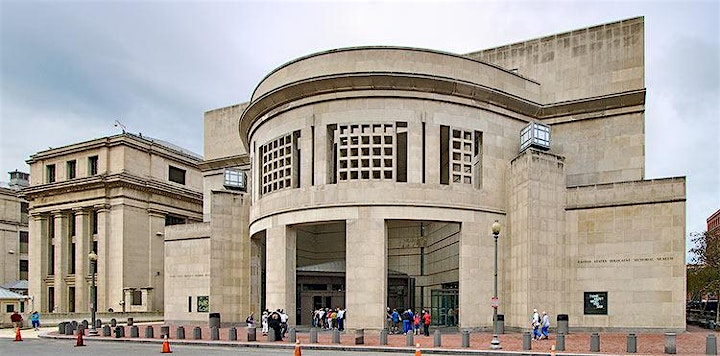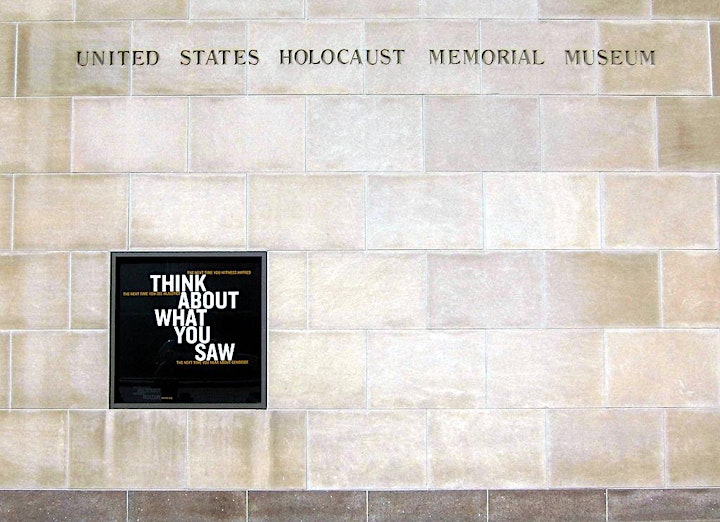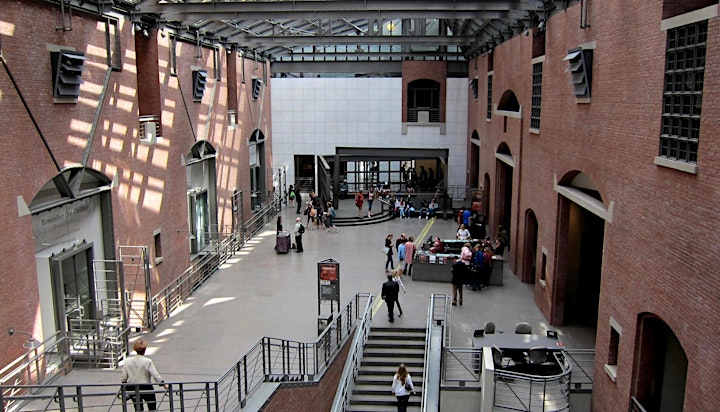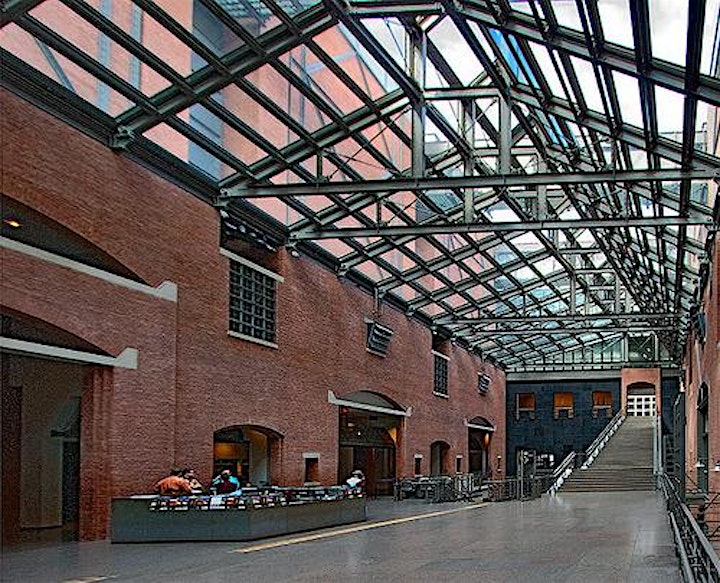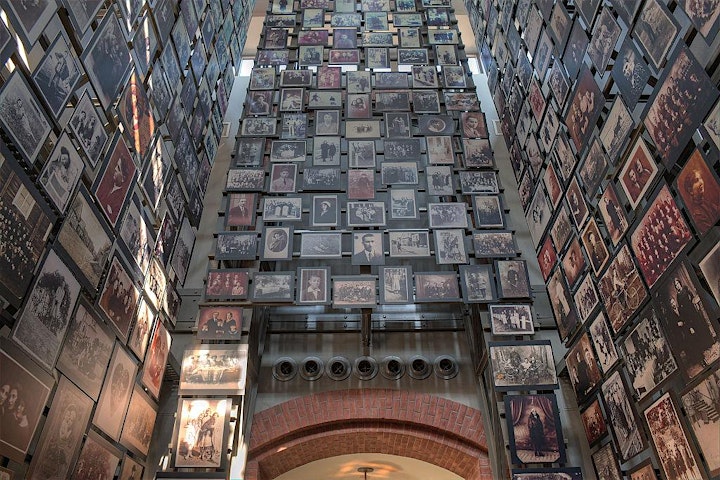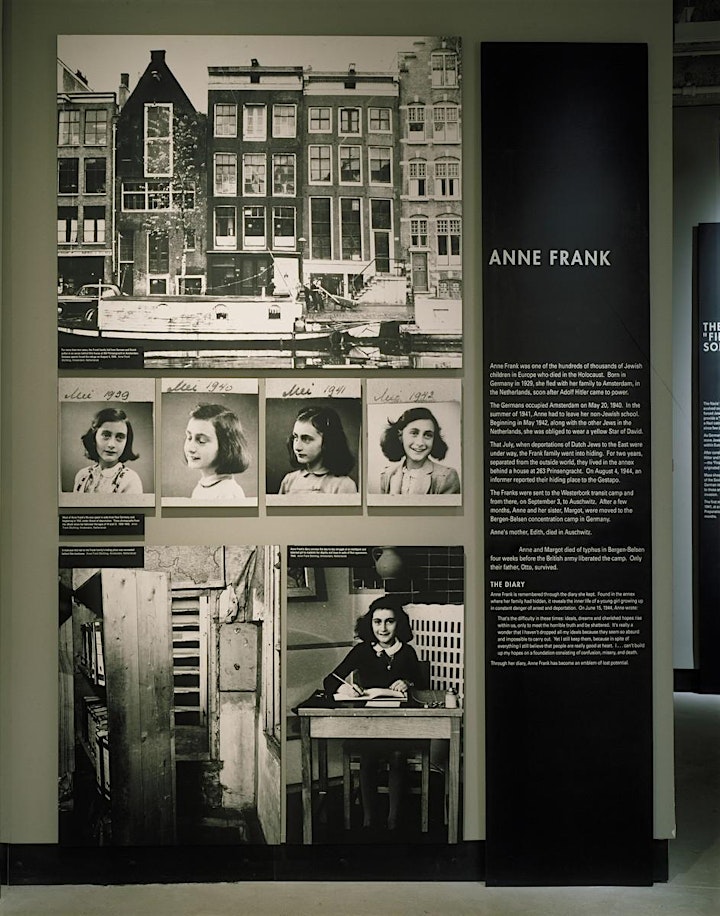 The United States Holocaust Memorial Museum (USHMM) is the United States' official memorial to the Holocaust. Adjacent to the National Mall in Washington, D.C., the USHMM provides for the documentation, study, and interpretation of Holocaust history. It is dedicated to helping leaders and citizens of the world confront hatred, prevent genocide, promote human dignity, and strengthen democracy.
Since its dedication on April 22, 1993, the Museum has had nearly 40 million visitors, including more than 10 million school children, 99 heads of state, and more than 3,500 foreign officials from over 211 countries. The Museum's visitors came from all over the world, and less than 10 percent of the Museum's visitors are Jewish.
The USHMM's collections contain more than 12,750 artifacts, 49 million pages of archival documents, 85,000 historical photographs, a list of over 200,000 registered survivors and their families, 1,000 hours of archival footage, 93,000 library items, and 9,000 oral history testimonies.
__________________________
Join us for an online/virtual tour of the U.S. Holocaust Memorial Museum with emphasis on some of the more noteworthy items in the museum collection. For the best experience we definitely recommend experiencing the museum in person. However, we realize that option is not available to all and therefore we've developed this program. If you haven't previously visited the museum this program will provide a helpful introduction - and even if you have previously visited, you'll learn more about the objects you saw.
This program is open to all. It is suitable for children accompanied by an adult as long as the child has experienced other Holocaust media, e.g. having previously visited the museum, read Anne Frank's Diary, watched the Schindler's List film, etc.
You host for this program is Robert Kelleman, the founder/director of the non-profit community organization Washington, DC History & Culture. Robert earned an art history degree from the University of Michigan, spent the first two years of his career at the Detroit Institute of Arts, and has previously made trips to Anne Frank House in Amsterdam and many other Holocaust-related sites.
This program is complementary to the Anne Frank Tours that Robert conducts in-person at the museum, with the focus being more on the overall museum and not just Anne Frank, but of course we will briefly discuss her life and legacy.
This event is presented by Washington, DC History & Culture, and it is not affiliated with or created in conjunction with the United States Holocaust Memorial Museum
__________________________
Zoom Meeting Info:
The FREE program is open to all, and since it's an online/virtual event via Zoom you can connect from anywhere in the world.
To participate simply click the connection info which will be provided via email a day or so beforehand and you can connect via desktop, laptop, mobile devices or similar.
For security reasons the Zoom meeting info is typically emailed as opposed to being posted publicly online.
__________________________
This program is presented by the non-profit community organization Washington, DC History & Culture:
"bringing people together to experience the history and culture of Washington, DC."
For more entertaining and educational programs visit us at:
#DCHistoryAndCulture
We look forward to seeing you - thanks!
Robert Kelleman
Washington, DC History & Culture
rkelleman@yahoo.com
202-821-6325 (text only)
While not an employee of the museum and I am a long-time museum member/supporter.