Description
It's Crawfish Season!
Celebrate Fat Tuesday and the start of Crawfish Season with a feast at the Big Ass Solutions Showroom. The crawfish boil will be served from 4:30 - 7:30 PM. Finish off your meal with a slice of authentic king cake straight from New Orleans!

Don't forget to bring a friend! You and your guest(s) will be entered to win Haiku product. Prizes will be given away throughout the evening on the hour (5:00, 6:00 & grand prize at 7:00 PM). *Additional raffle details below.
Purchase your ticket(s) to attend via Eventbrite today as we expect this event to fill up fast! Don't forget to invite your friends! Each ticket is $15 and all proceeds will be donated to the Houston Furniture Bank.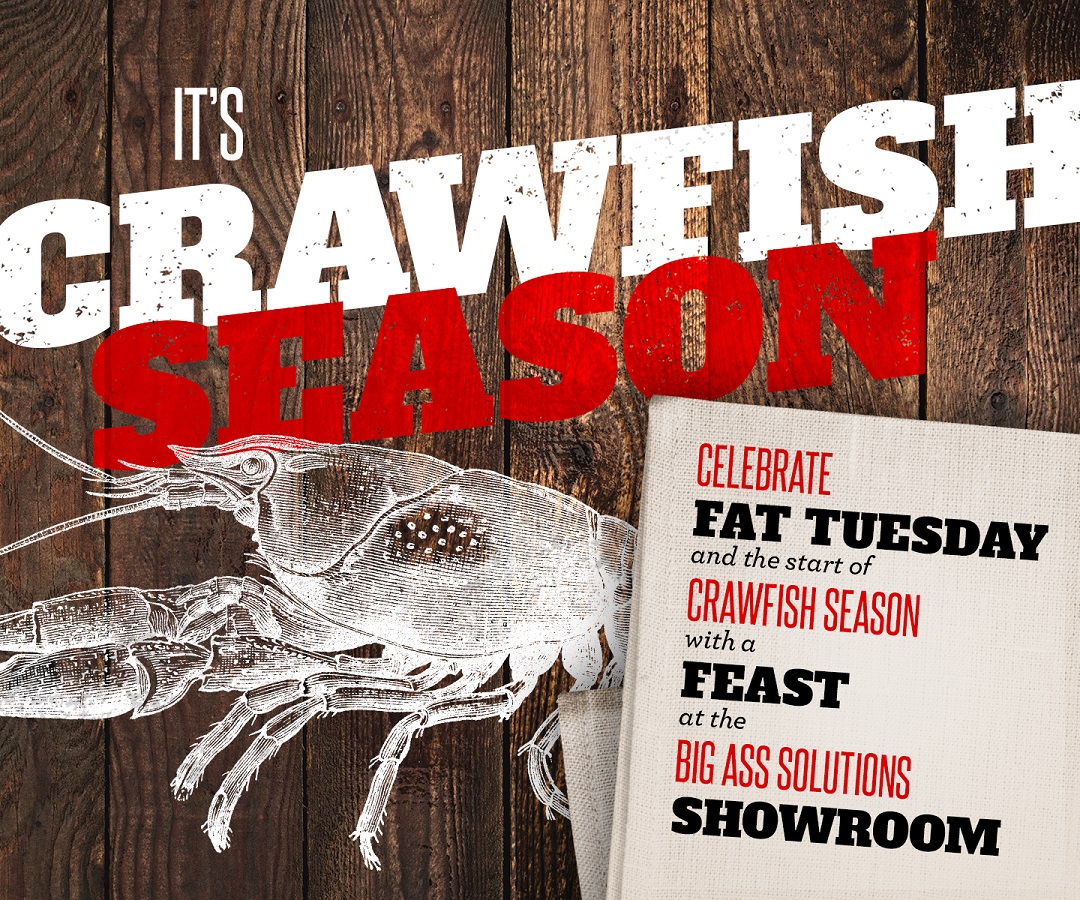 *Raffle details: Each ticket that you purchase will get you one entry into the Grand Prize Drawing for a Luxe Series fan (values at $1,595). Each guest that you register will also award you an additional entry into the drawing. Your guest will also receive one entry for attending. For example, Joe buys five tickets so he will be entered five times into the drawing and each of his four guests will be entered one time.