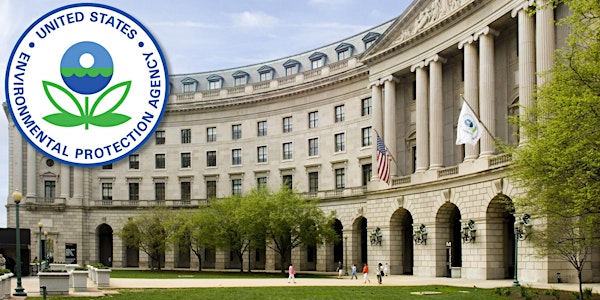 U.S. EPA Public Webinar: Risk Management for Pigment Violet 29 (PV29)
U.S. EPA Public Webinar: Risk Management for Pigment Violet 29 (PV29)
About this event
EPA will use your registration information solely for this event. The agency will not share your information with any third party.
If you require special accommodations or have questions, please contact: kohn.jeffrey@epa.gov by February 18, 2021.
On February 23, 2021 from 1:00 PM to 3:00 PM EST, EPA will host a webinar to educate stakeholders on the risk management process under the Toxic Substances Control Act (TSCA) and the findings in the final risk evaluations for pigment violet 29 (PV29). This webinar also provides an opportunity for the public to provide input on considerations the agency should take into account for managing and unreasonable risks found with this chemical.
If you would like to provide oral comments during the webinar, you must register by February 18, 2021, at 5 PM EST. Select "attend and make a comment" when registering. You may register as a listen-only attendee at any time up to the end of the meeting. For listen-only attendees, select "listen-only" when registering.
Information to access the webinar will be provided via Eventbrite prior to the event. Please ensure the emails from Eventbrite will not be blocked by your spam filter.
Additional information can be found on: