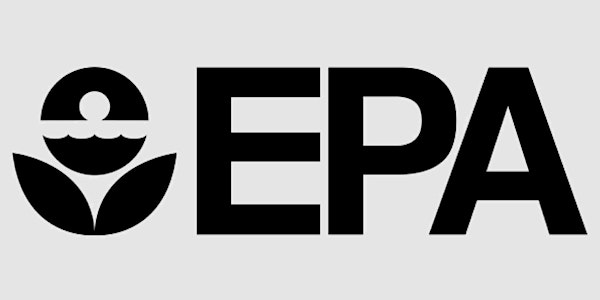 U.S. EPA: Public Hearing for Proposed Withdrawal of Certain Federal Water Quality Criteria Applicable to Washington, September 25, 2019
When and where
Location
EPA Region 10 Office 1200 6th Avenue Seattle, WA 98101
Description
The Environmental Protection Agency (EPA) is proposing a rule to withdraw certain federal Clean Water Act (CWA) human health criteria for waters under the State of Washington's jurisdiction that are no longer needed due to the EPA's May 10, 2019, approval of corresponding state human health criteria after the Agency reconsidered its 2016 disapproval.
Comments must be received on or before October 7, 2019.
EPA is offering an in-person public hearing so that interested parties may provide oral comments on EPA's proposed rule. Following a brief presentation, EPA will accept oral comments that will be limited to three (3) minutes per commenter so each commenter has an opportunity to present his or her views. Commenters have the option to bring visual aids to accompany their oral comments. The hearing will be recorded and transcribed, and the EPA will consider all oral comments provided along with the written public comments submitted via the docket for this rulemaking.
You may also attend this public hearing without making an oral comment.
EPA is also offering a separate online public hearing for interested parties to provide oral comments on EPA's proposed rule. If you are interested in joining the online public hearing on Wednesday, August 28 (9 am - 11 am Pacific Time), please visit this link to register: https://www.eventbrite.com/e/us-epa-online-public-hearing-for-proposed-withdrawal-of-certain-federal-water-quality-criteria-tickets-65102436139.
Please note the second online public hearing, previously scheduled for August 27 at 4 pm - 6 pm Pacific Time has been replaced by the in-person hearing described above. People who have registered to participate in this online hearing are encouraged to re-register for either the online hearing on August 28, 2019 or attend the in-person hearing on September 25, 2019.
For more information on the proposed rule, including additional details on the online and in-person public hearings, please visit: https://www.epa.gov/wqs-tech/water-quality-standards-regulations-washington.
The EPA will use your registration information solely for this event. We will not share your information with any third party. If you require special accommodations, please contact Erica Fleisig at (202) 566 - 1057 by September 4, 2019, to make arrangements.