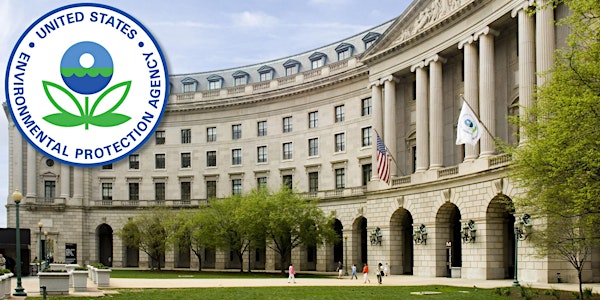 U.S. EPA: Lead Awareness Curriculum Train-the-Trainer Webinar
Join community members and leaders for an interactive discussion about using the Lead Awareness Curriculum.
About this event
EPA will use your registration information solely for this event. We will not share your information with any third party.
If you require special accommodations, please contact Chloe Durand at durand.chloe@epa.gov by October 20, 2021 to make arrangements.
The U.S. Environmental Protection Agency invites community leaders (educators, public health advocates, environmental justice advocates, outreach specialists, environmental staff, social workers, community health workers, youth leaders, local government officials) and other interested community members to join us for a 2-hour train-the-trainer webinar to learn how to use and modify the Lead Awareness Curriculum for your community.
The curriculum is a robust set of educational tools designed to be used by community leaders to raise awareness about childhood lead exposure; expand the understanding of lead's potential impacts on children's health; and encourage actions that can be taken to reduce and/or prevent childhood lead exposure. This webinar will provide an in-depth overview of the materials to show community leaders how to use the curriculum; facilitate their own customized sessions; modify materials; and to think about the strategies they can use to teach information and increase attendance. The Curriculum was built with and for tribes and designed to be adaptable for all communities across the U.S.
The Curriculum materials are designed to be taught by community leaders with experience educating and training members of their community, but they do not need to be experts on lead or lead exposure to use this curriculum.
By the end of the train-the-trainer webinar, participants will learn simple actions to reduce lead exposure; be familiar with all materials included within the curriculum; recognize the curriculum is designed to be modified to fit an individual community's needs and situation; and plan how to facilitate sessions in their own community.
To learn more and to download the curriculum, visit https://www.epa.gov/lead/tribal-lead-curriculum.
In order to have an interactive webinar we are limiting the webinar to 60 participants and if this webinar is sold out, we are offering several other train-the-trainer webinars at the following times:
For those interested in learning more about lead and protecting children, join us for a 90-minute webinar to learn about lead using the Lead Awareness Curriculum on one of the following dates: