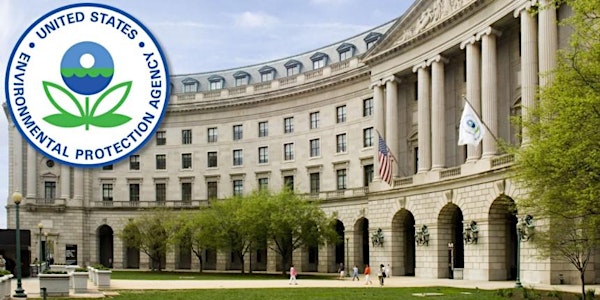 U.S. EPA: Kick-off meeting for stakeholders in the biofuels sector
Join the Office of Chemical Safety and Pollution Prevention's New Chemicals Division (NCD) for a series of outreach and training webinars.
About this event
If you require special accommodations, please contact Chloe Durand at durand.chloe@epa.gov or (202) 564-8820 by February 2, 2022 to make arrangements.
EPA will use your registration information solely for this event. We will not share your information with any third party.
NCD is launching outreach and training for interested stakeholders in the biofuels sector to review TSCA requirements, outline the streamlined approaches for risk assessments and risk management actions, and provide information on how to navigate the new chemicals PMN process.
NCD is holding a kick-off meeting on Wednesday, February 9, 2022, from 2:00-3:00 pm ET to provide an overview of this initiative and answer questions from stakeholders. Register today to confirm your attendance and receive a meeting invite.
If you would like to provide oral comments during the webinar, you must register by February 7, 2022. Select "attend and make a comment" when registering. You may register as a listen-only attendee at any time up to the end of the meeting. For listen-only attendees, select "listen-only" when registering.
Other planned outreach and training related to this biofuels initiative includes webinars on:
Additional outreach and training sessions, including training opportunities applicable to all new chemical submitters, may be added based on stakeholder interest and feedback.