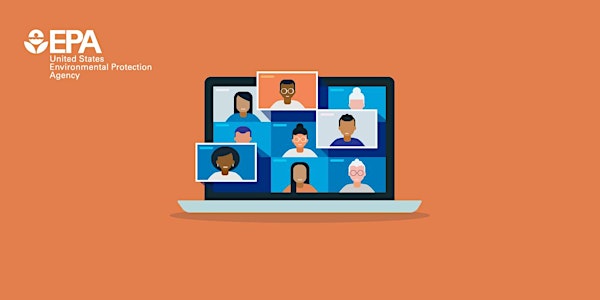 US EPA: Brownfields Stakeholder Discussion w/Nonprofits & Community Groups
Brownfields Stakeholder Discussion and Listening Session with Nonprofits Organizations and Community Foundations
About this event
EPA will use your registration information solely for this event. We will not share your information with any third party.
If you require special accommodations, please contact Jean Balent at balent.jean@epa.gov or 703-603-9924 by April 16, 2021 to make arrangements.
EPA invites representatives from nonprofit organizations and community foundations to join an online open discussion and listening session about nonprofit leadership in brownfields assessment, cleanup and redevelopment projects. Register today so EPA can hear from you!
Friday, April 23
1-4pm EDT
Please note – the event has been extended by one hour due to high interest
Via Zoom (participant link will be provided after registering for the event)
EPA wishes to learn how EPA can support nonprofit efforts to assess, cleanup and redevelop brownfields sites in the communities they serve. Please consider these questions as a guide to the discussion:
How does your nonprofit organization view its role in brownfields cleanup and redevelopment?
What benefits and barriers exist to nonprofits leading brownfield cleanup and redevelopment projects?
How can EPA best engage with nonprofit organizations that are most interested in leading brownfields cleanup and redevelopment?
If preferred, interested stakeholders may respond in writing to the guiding questions mentioned above. Comments will be accepted through April 23, 2021 and should be submitted through email to EPA's Office of Brownfields and Land Revitalization at BUILDAct@epa.gov.
Background
EPA's Brownfields and Land Revitalization Program provides direct competitive funding for brownfields assessment, cleanup, revolving loans, environmental job training, technical assistance, training, and research. When the Brownfields Utilization, Investment and Local Development Act (BUILD Act) was passed in 2018, the Act amended the Brownfields provisions of the Comprehensive, Environmental Response, Compensation and Liability Act (CERCLA) to include expanded eligibility for nonprofit organizations to receive brownfield grants. Nonprofits described as 501(c)(3), limited liability corporations (LLCs) and community development agencies that are nonprofit, can apply for multipurpose, assessment, cleanup, and revolving loan fund grants. EPA has since experienced a surge of nonprofit interest in brownfields grants.