U.S. EB-5 Immigration Seminar: Rio de Janeiro - January 29, 2015

Thursday, January 29, 2015 from 2:00 PM to 5:00 PM (Brasilia Summer Time Brazil (Sao Paulo) Time)
Event Details
U.S. EB-5 Immigration by Investment Seminar
JW Marriott Hotel Rio de Janeiro
January 29, 2015
---
Sponsors and Project Participants:
---
Project: Four Seasons Resort – Porto Rico, Estados Unidos da América
Four Seasons Resort – Puerto Rico, United States of America
O Hotel e Campo de Golfe Four Seasons Resort é um projeto EB-5 qualificado pelo Governo americano.
The Four Seasons Resort Hotel and Golf course is a US Government-qualified EB-5 project.
Empreendimento desenvolvido pela DLJ Real Estate Capital Partners (uma das empresas líderes de imobiliária nos E.U.A.) e patrocinado pela EB-5 United, este projeto vai ser gerenciado pela Four Seasons Hotels and Resorts, uma das marcas topo de hoteis de luxo no mundo.
Developed by DLJ Real Estate Capital Partners (one of the leading real estate companies in the U.S.), and sponsored by EB-5 United, the project will be managed by Four Seasons Hotels and Resorts, one of the top luxury hotel brands in the world.
A construção já deu início. A  DLJ investiu mais de US$82 milhões de capital neste projeto; o Governo de Porto Rico está investindo US$30 milhões de capital; e a Four Seasons vai participar com um investimento de US$5 milhões.
Construction has already commenced.  DLJ is investing over $82 million of equity into the project; the Government of Puerto Rico is investing $30 million of equity; and Four Seasons will be investing $5 million of equity
Os investidores da EB-5 irão contribuir com menos de 50% dos custos totais do projeto, o qual foi estruturado como um empréstimo garantido por uma escritura de hipoteca "First deed of trust" (First deed of trust – é um tipo de escritura praticada nos EUA em que a titularidade do imóvel pertence ao mutuador do empréstimo até que a dívida seja paga.
EB-5 investors will contribute less than 50% of the total project costs, which is structured as a loan and secured by a first deed of trust.
 

O Programa EB-5 | EB-5 Program

O Programa EB-5 foi criado em 1990 pelo Governo Americano, pelo qual se emitem Cartões de Residência (Green Cards) à pessoas estrangeiras que invistam $500.000 dólares em um projeto aprovado.

The EB-5 Program was created in 1990 by the U.S. Government, and provides permanent U.S. Green Cards to foreign nationals who invest $500,000 into an approved project.

EB-5 United

A EB-5 United é especializada em fornecer capital a empreendimentos imobiliários através do Programa de Investidor EB-5.  Em conjunto com os seus parceiros, a EB-5 United capitaliza projetos que incrementam a economia americana e servem como dispositivos de criação de emprego com impactos positivos sobre as comunidades nas áreas de influência. A  EB-5 United concentra-se em projetos em desenvolvimento em Áreas Específicas de Emprego, em colaboração com os empreendedores da melhor classe, advogados de imigração, centros regionais, empresas operacionais de marca e redes da EB-5.  Os seus diretores são Scott Fuller e Brad Stedem.  A EB5 United angariou mais de $250 milhões de 500 investidores EB5 e possui aprovação a 100% para vistos  I-526 eI-829.

EB-5 United specializes in providing capital to real estate developments through the EB-5 Investor Program.  Together with its partners, EB-5 United capitalizes projects that grow the U.S. economy and serve as engines for job growth, positively impacting the communities they serve.  EB-5 United focuses on developing projects in Targeted Employment Areas, in collaboration with best-in-class developers, immigration attorneys, regional centers, branded operating companies and EB-5 networks.  Its principals are Scott Fuller and Brad Stedem.  EB5 United has raised over $250 million from 500 EB5 investors, and has 100% I-526 and I-829 approval.
Todas as apresentações serão efetuadas em inglês e português.
All presentations will be in English and Portuguese 
As seguintes pessoas estarão presentes nesses eventos:
The following people are involved with these events:
Projeto EB-5: Brad Stedem, Presidente, EB-5 United, LLC
EB-5 Project: Brad Stedem, President, EB-5 United, LLC
Processo de Imigração: Michael Dye, Advogado, Empresa Jurídica Michael B. Dye
Immigration Process: Michael Dye, Attorney, Law Office of Michael B. Dye
Sistema Fiscal: Jeremy Stobie, CPA (Contador Público Certificado), CFE (Examinador de Fraude Certificado), Gray International, Ltd.
Tax System: Jeremy Stobie, CPA, CFE, Gray International, Ltd.
---
Our Speakers: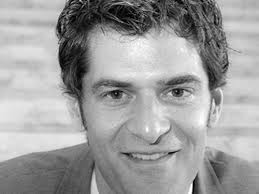 Brad Stedem, President and Partner EB-5 United, LLC
Brad Stedem is President and Partner of EB-5 United, LLC, where he analyzes and oversees all EB-5 United investments throughout their development life cycle.  He has over twenty years of experience in every aspect of real estate development and finance. From 2010 – 2014, Mr. Stedem was a trusted consultant for BlackRock, Inc., the largest investment manager in the world with US$3.67 trillion in assets under management.  Prior to UB-5 United, Mr. Stedem was on the Executive Team of Pali-Group, a prolific Santa Monica based real estate development firm concentrating on residential, mixed-use, and hospitality projects. Mr. Stedem received his BA from Boston College and his MBA from the Anderson School at UCLA.
Brad Stedem é Presidente e sócio da EB-5 United, LLC, onde ele analiza e supervisiona todos os investimentos da EB-5 United durante todo o seu período de desenvolvimento.  Ele possui mais de vinte anos de experiência em todos os aspectos do setor de desenvolvimento e de finanças imobiliários.  Entre 2010 – 2014, o Sr. Stedem foi um consultor dedicado da BlackRock, Inc., a maior empresa de gerenciamento de investimentos no mundo, com uma carteira de US$3.67 trilhões. Anteriormente a ter ingressado na UB-5 United, o Sr. Stedem integrava a Equipe Executiva da Pali-Group, uma empresa de empreendimentos imobiliários prolíficos sediada em Santa Monica, concentrando-se sobre projetos residenciais, de fins múltiplos e de hospitalidade.  O Sr. Stedem recebeu o seu Bacharel em Humanidades da Universidade de Boston e um MBA pela Anderson School da Universidade da Califórnia (UCLA).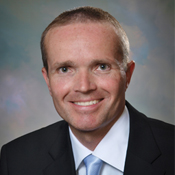 Michael B. Dye, Esq. 
Michael B. Dye, Esq. is a frequent international lecturer and expert in immigration law. Mr. Dye is a former U.S. diplomat, with extensive experience working in the Middle East, Latin America and Asia, and has the regional expertise to break through cultural barriers and provide the comprehensive legal assistance to solve all of your immigration needs. Fluent in Spanish, he has served at the U.S. Embassy in Mexico City, and has worked with numerous other U.S. embassies and consulates worldwide. 
Mr. Dye's office provides immigration assistance to potential investors seeking permanent residency in the United States, entrepreneurs seeking to establish business operations in the United States, and companies looking to expand their presence by establishing new offices in the United States.  
Mr. Dye also provides consular processing assistance, and advises clients from all nationalities in all visa categories. Mr. Dye is a member of the American Immigration Lawyers Association (AILA), and is admitted to practice law in various jurisdictions, including California and the District of Columbia. Mr. Dye is an active member of the American Chamber of Commerce in Japan (ACCJ), and the American Chamber of Commerce in Singapore (AmCham Singapore).
A Empresa Jurídica Michael B. Dye, situada no Sul da Califórnia, oferece todos os serviços jurídicos relativos à imigração. Michael B. Dye, Esq. é o fundador da Empresa Jurídica Michael B. Dye (www.mikedyelaw.com) dando palestras internacionais frequentes na capacidade de especialista na legislação de imigração. O Dr. Dye, um ex-diplomata americano, trabalhou em várias capacidades para o Governo dos Estados Unidos durante mais de quinze anos, tendo adquirido extensa experiência e vivência na Ásia, Médio-Oriente, Europa e América Latina.
A Empresa Jurídica fornece serviços de assistência na imigração a investidores potenciais que procuram residência permanente nos Estados Unidos, empreendedores querendo estabelecer atividades comerciais nos Estados Unidos e empresas procurando expandir a sua presença com a instalação de novos escritórios nos Estados Unidos
A Empresa Jurídica também fornece assistência com o processo consular, além de aconselhar clientes de todas as nacionalidades sobre todas as categorias de vistos.  O Dr. Dye é membro da Associação Americana de Advogados de Imigração e está licenciado para praticar advocacia em várias jurisdições, incluíndo o Estado da Califórnia e o Distrito de Columbia.  O Dr. Dye é um sócio ativo da Câmara de Comércio do Japão e da Câmara de Comércio de Singapura.
Para além de servir indivíduos e entidades com interesses comerciais globais no contexto da imigração, a Empresa Jurídica Michael B. Dye presta uma gama de serviços nas áreas de Direito Comercial e Conformidade. O Dr. Dye presta também aconselhamento à várias empresas jurídicas, que incluem a Empresa Jurídica de Lachman Simayli & Aykut em Istanbul na Turquia.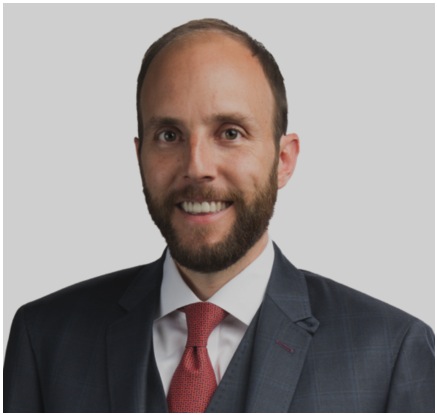 Jeremy G. Stobie, CPA, CFE
Mr. Stobie is the CEO of Gray (Gray International and Gray CPA, PC) a Seattle and Hong Kong based international public accounting and compliance firm and currently practices public accounting, consulting and complaince in the U.S., Asia and Europe. Gray focuses on U.S. and international taxation of multinational companies, investors, and U.S. persons living overseas and foreign investors and companies investing in the U.S., as well as compliacne with U.S. laws for business and financial institutions overseas such as the Foreign Corrupt Practices Act (FCPA) and the Foreign Account Tax Compliance Act (FATCA).
Mr. Stobie has over 15 years experience in finance, securities and private equity and also serves as the Chief Executive Officer and Chief Compliance Officer of Capital Privé Suisse S.A. a Geneva based fund sponsor and private wealth manager. Mr. Stobie has served as Chief Financial officer, Chief Executive Officer and Managing Partner for a myriad of domestic and international businesses over the last decade. Mr. Stobie has extensive experience operating and investing in developing and developed countries.


Mr. Stobie is a Certified Public Accountant in the U.S.A. (State of Texas and State of Washington), Certified Fraud Examiner, Chartered Global Management Accountant, Certified in Financial Forensics by the American   Institute of Public Accountants and a Chartered Global Management Accountant. Mr. Stobie is a member of the Washington Society of Certified Public Accountants and the AICPA.

 
Jeremy G. Stobie é o CEO da Gray International (www.grayintl.com), uma empresa internacional de contabilidade pública e conformidade, sediada em Seattle e Hong Kong que atualmente funciona nas áreas de contabilidade pública, consultoria e conformidade nos EUA, na Ásia e na Europa. As áreas de atividade do Sr. Gray focam na legislação fiscal nacional e internacional de empresas multinacionais, investidores, cidadãos americanos residindo no estrangeiro, assim como investidores e empresas estrangeiras que investem nos EUA.  Também proporciona serviços de conformidade com a legislação americana para empresas e instituições financeiras no estrangeiro, tais como a Lei Anti-Corrupção (FCPA) e a Lei de Conformidade Fiscal de Contas no Estrangeiro (FATCA).
O Sr. Stobie possui mais de 15 anos de experiência em finanças, títulos de valores e capitais privados, ocupando o posto de Diretor Executivo (CEO) e Diretor Executivo de Conformidade para a Capital Privé Suisse S.A., uma empresa com atividade nas áreas de patrocínio de fundos e gerenciamento de patrimónios privados. O Sr. Stobie ocupou cargos de Diretor Financeiro, Diretor Executivo e Sócio-Gerente em várias empresas nacionais e internacionais durante a última década e possui uma larga experiência operacional e de investimento em países desenvolvidos e em desenvolvimento.
O Sr. Stobie também possui experiência na área de Propriedade Intelectual, Aconselhamento em Fusões e Aquisiçõoes, Práticas e Reporte à SEC (organização  que regula o Mercado de valores), Conformidade nos Títulos de Valor, Capital de Risco, Dívida Intermédia (Mezzanine Financing) e Contabilidade Forense.
O Sr. Stobie  diplomou-se em Economia pela Universidade do Texas em Austin e é certificado nas seguintes areas: Contador Público (Estado do Texas e Estado de Washington), Examinador de Fraudes, Contador de Gestão Global, Ciências Financeiras Forenses pelo Instituto Americano de Contadores Públicos e Contador de Gestão Global. O Sr. Stobie é também membro da Sociedade de Contadores Públicos Certificados de Washington e do Instituto Americano de Contadores Públicos Certificados.
Other Sponsors: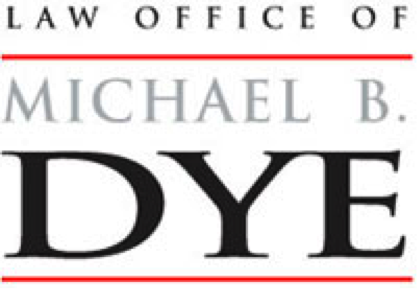 Full Service Immigration Law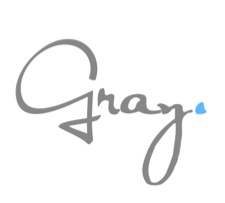 Audit | Compliance | Consulting.
---
Registration Information:
Tickets for this event are free of charge.
When & Where

JW Marriott Hotel Rio de Janeiro
2600 Avenida Atlântica
Rio de Janeiro, RJ 22041-001
Brazil

Thursday, January 29, 2015 from 2:00 PM to 5:00 PM (Brasilia Summer Time Brazil (Sao Paulo) Time)
Add to my calendar
Organizer
The USA Experts
The USA Experts is an international event management company which was formed by a group of world recognized experts in U.S. law, accounting, finance and education. It is our goal is to bring these experts and their extensive expertise to you via relevant and focused seminars and workshops worldwide.
We are currently holding seminars and workshops in Asia, Europe, Latin America, the Middle East and Africa. These events are designed bring you timely, expert, and comprehensive information related to the U.S.A. Our events are a must attend for anyone considering moving to, immigrating to, attending school in, or investing in the U.S.A. Our seminars range from focused two hour technical presentations to our full day comprehensive "U.S. Immigration and Relocation Workshop." 
Our experts travel extensively and hold seminars worldwide so please check our seminar schedules to find out when one will be held near you.
The USA Experts是一家国际会议主办公司,由美国法律、财税、金融和教育方面的专家组成。我们希望通过有针对性的专题讲座和工作室的方式将国际专家和专业知识进行国际传递。
我们已在亚洲、欧洲、拉美和中东以及非洲地区进行过专项讲座。讲座的目的在于为世界提供及时、专业和全面的关于美国的信息。我们的讲座适合考虑在美国进行投资、教育和移民活动的机构和个人。讲座时间不等等,既有2小时短会也有长达一天的"美国移民和搬迁工作室"活动。世界各地均有活动登记,请登录官网查看您周边的具体活动日期和流程。
U.S. EB-5 Immigration Seminar: Rio de Janeiro - January 29, 2015