Description
U.S. EB-5 and Immigration by Investment Seminar
March 20, 2018
---
Event Overview:
This event is a must attend for anyone considering moving to the U.S. under either an investor or business visa. This event includes an overview of both the EB-5 program and other investment and business related immigration opportunities. Time is now of the essence if you have any interest in taking advantage of the current US immigration by investment (EB-5) program. There are only four weeks left under the current authorization of the program and after this it is uncertain whether the program will be re-authorized in the current form or if the program may see significant changes such as an increase in the minimum investment from USD $500,000 to USD $925,000 or more. Therefore, anyone who is interested to learn more about this program is urged to attend our latest event as there is little time left to ensure that you can invest at the current low minimum.
This two hour seminar provides a detailed basis for anyone considering an EB-5 or other investment based move to the U.S.. The event starts at 2:00 p.m. and ends at 4:00 p.m.
The event is sponsored by The EB5 Group, LLC whose professionals have significant experience in the development of real estate projects. The EB5 Group manages an expanding portfolio of Regional Centers focused on meeting the increasingly rigorous demands of the EB-5 investor. Each project is sponsored by a designated Regional Center that is fully approved by United States Citizenship and Immigration Services ("USCIS") and managed by EB5 Group.
---
Event Schedule:
Introduction and Program Overview
EB-5 and Immigration for Business Professionals: 1.5 hours
Immigrant Visa Categories
Employment Based Visas
EB-5 Comprehensive Overview
B-1 and B-2 Visas
Non-Immigrant Visa Overview
L-1 Visa for "New Offices"
E-1 and E-2 Treaty Trader and Treaty Investor
Lawful Source of Funds
Coffee Break: 30 minutes
Regional Center Presentation: 45 minutes
Closing/Question and Answer: 15 minutes
---
Our Speakers: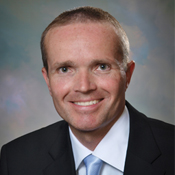 Michael B. Dye, Esq.
Michael B. Dye, Esq. is a frequent international lecturer and expert in immigration law. Mr. Dye has worked in various positions for the United States Government for more than 15 years, living and working overseas in myriad locations. Mr. Dye is a former U.S. diplomat, with extensive experience working in Asia, the Middle East, Europe and Latin America, and has the regional expertise to break through cultural barriers and provide the comprehensive legal assistance to solve all of your immigration needs. Fluent in Spanish, he has served at the U.S. Embassy in Mexico City, and has worked with numerous other U.S. embassies and consulates worldwide.
Mr. Dye's office provides immigration assistance to potential investors seeking permanent residency in the United States, entrepreneurs seeking to establish business operations in the United States, and companies looking to expand their presence by establishing new offices in the United States.
Mr. Dye also provides consular processing assistance, and advises clients from all nationalities in all visa categories. Mr. Dye is a member of the American Immigration Lawyers Association (AILA), and is admitted to practice law in various jurisdictions, including California and the District of Columbia. Mr. Dye is an active member of the American Chamber of Commerce in Japan (ACCJ), the American Chamber of Commerce in Singapore (AmCham Singapore), and the American Chamber of Commerce in Indonesia (AmCham Indonesia). Mr. Dye is a past member of AILA's Bangkok District Chapter (BDC) Government Liaison Committee.
In addition to serving individuals and entities with global business interests in the immigration context, the Law Office of Michael B. Dye provides a range of international trade law and compliance services. Our firm's global presence includes affiliate offices in Singapore and Jakarta (Dye Global Immigration Pte. Ltd.). Mr. Dye is Of Counsel to various law firms, and works in alliance with partners in Canada, Latin America, Europe and throughout the Asia Pacific region.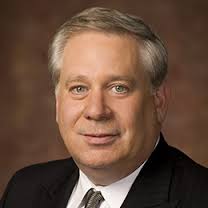 Peter Wenner
Peter M. Wenner is a seasoned real estate developer with more than 20 years of direct experience in entitlements, development and management. In addition he has conducted the market and financial feasibility for numerous residential, resort/golf, office, retail and industrial development throughout the United States, Mexico, Middle East, Central America and Europe. Projects have included market and financial feasibility studies, golf course feasibility, development agreement negotiations, site planning, government relations, highest and best use analysis, public finance advice and investment analysis. With 5 years of China experience, Mr. Wenner has been advising both China Government and Private Developers on International Finance, and positioning projects in China for the International market.
He has been involved in real estate development projects as both advisor (at KPMG Peat Marwick) and principal. He was a partner in a 500-acre master planned community in San Diego California. Mr. Wenner was responsible for all facets of planning, permitting, debt and equity financing, construction and sales of over 500 finished residential lots.
Mr. Wenner was also the President and General Manager of Ritter Park Associates in which he directed all activities to convert a former ranch into an 11,520-acre master planned community, at the time, the largest such active development in Los Angeles County. The project consists of 7,200 homes, seven schools and over 690,000 sq. ft. of commercial space. In addition, the project plans include an 18-hole championship golf course, 85 miles of hiking and biking trails, an amphitheater and 450 acres of park land.
In addition, Mr. Wenner has been a featured speaker at the Pacific Coast Builders Conference and the American Resort Association specifically speaking on the topic of master planned developments, entitlement issues, and financing alternatives. He earned his MBA, in International Finance from the University of Southern California, Los Angeles and his BS. from the University of Wisconsin.
---
Our Sponsor:

---
Registration Information:
Tickets for this event are free! of charge, however seats must be reserved in advance.