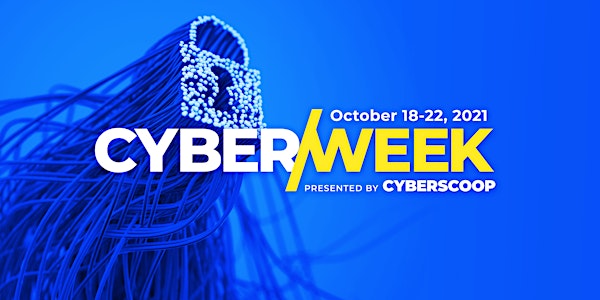 U.S. CyberWeek 2021
U.S. CyberWeek is a weeklong annual cyber festival hosted by CyberScoop October 18-22, 2021.
About this event
Join over 10,000 influential leaders from the cybersecurity community at U.S. CyberWeek, the nation's largest week-long cybersecurity festival. With some in-person events in the Washington, D.C. area, CyberWeek will also take place digitally across the U.S., bringing together C-suite leaders from major technology companies, government agencies, and education across hundreds of community-driven events to share best practices, connect, and collaborate. The Goal? Sharing the kinds of big ideas that will have the power to revolutionize technology in the U.S. and fend off the next generation of attackers.
Press Registration: Please submit a copy of your press credentials to events@scoopnewsgroup.com for consideration.