US-China Educational Exchanges: 40 Years of Engagement in Higher Education
Description
U.S.-China Educational Exchanges: 40 Years of Engagement in Higher Education
April 24, 10:30 a.m. – noon
National Press Club, 529 14th St NW, Washington, DC 20045
It has been 40 years since the United States and China began cooperating through higher education exchanges. What has been the impact? What are the obstacles to building cross-cultural understanding and equipping the next generation to address the challenges of the 21st century?
Leaders in international education and American higher education examine the status and future directions of educational exchanges between the U.S. and China within the context of the present bilateral relationship and dynamics of global education.


Speakers
Matt Salmon, VP for Government Affairs, Arizona State University, Former U.S. Representative (R - AZ 1st & 5th Districts)
Winston Langley, Professor of International Relations, Former Provost and Vice Chancellor for Academic Affairs, University of Massachusetts - Boston
Harvey Perlman, Professor of Law, Former Chancellor, University of Nebraska-Lincoln
Madelyn Ross, Director, Hopkins-Nanjing Center, and Associate Director, Johns Hopkins SAIS China
John Holden (Moderator), CEO, US-China Strong Foundation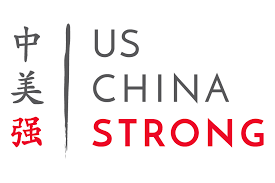 Organizer of US-China Educational Exchanges: 40 Years of Engagement in Higher Education
The Confucius Institute U.S. Center (CIUS Center) is a 501(c)(3) not-for-profit educational institution in Washington D.C. with the mission of strengthening educational and cultural exchanges and fostering people to people interactions between China and the United States. The CIUS Center also supports the Confucius Institutes across America for joint efforts. In order to advance global education and cross-cultural understanding, the CIUS Center seeks to engage and serve a wide audience of organizations and sectors through four primary domains - education and professional developments, arts and culture, academics and research, and public relations and outreach.