About this Event
A celebration of the US Army's Warrant Officer Cohort's 101st Birthday and our US Military, in general. This is an open invitation to All veterans, military, and civilians in the area to partake in a great evening meeting Brothers-and Sisters-At-Arms and sharing stories at the Scottish Rite Building.
We will also be raising funds for the US Army Warrant Officer Association's scholarship for local seniors students of military members preparing to attend or are currently attending college.
Semi-Formal Civilian Attire
Dinner, Dancing, Cash Bar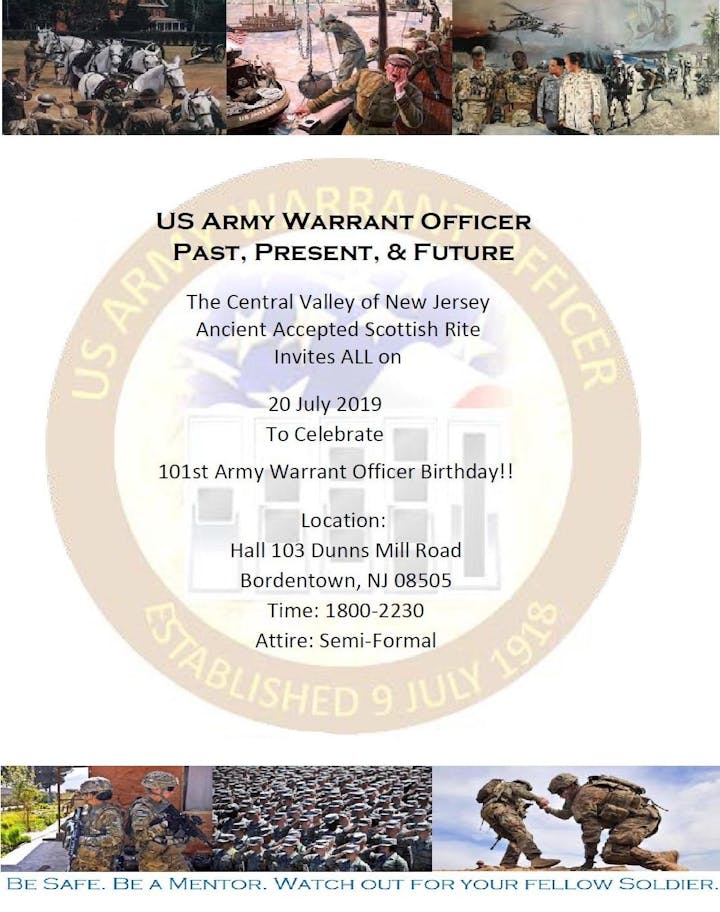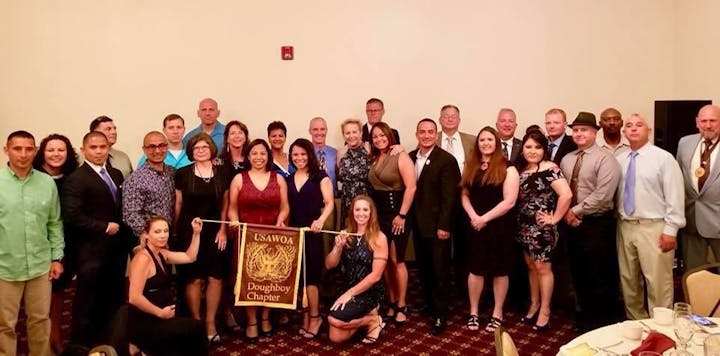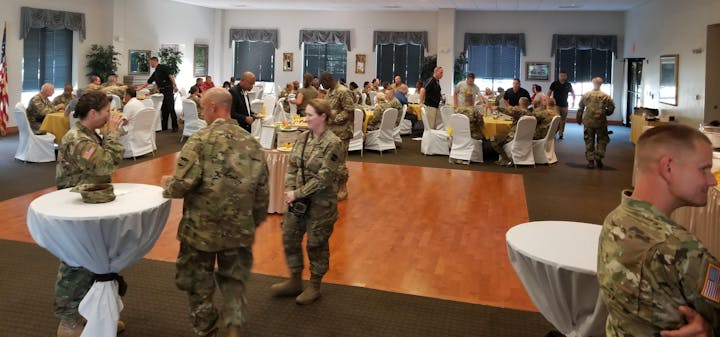 We will be having a wonderful buffet dinner served by the famous
Mastoris Restaurant from Bordentown... Here is the menu
Sliced Roast Beef in Gravy
Chicken Francaise
Vodka Rigatoni
Eggplant Parmesan
Roasted Potato
Fresh Mixed Vegetables
Caesar Salad
Assorted Breads & Rolls
Assorted Cakes
Coffee, Soda, Water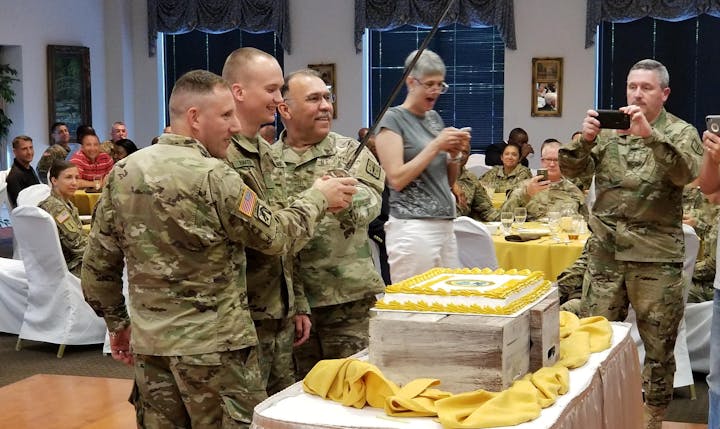 The USAWOA Scholarship Foundation was created in 2003 to assume administration of the USAWOA scholarship program. The Foundation is pleased to offer the program for school year 2019-2020.
The goal of the program is to make financial awards to the most deserving candidates. Decisions are made by a selection committee and are based on the whole-person concept. Various awards will be made to the selected applicants, based upon availability of funds.
Applications will be accepted from the spouses, children (natural and adopted), grandchildren and dependent stepchildren, under the age of 23 years (seniors in high school or above); of members in good standing in the USAWOA. Sponsoring member must have been a member of the USAWOA for a minimum of six months prior to the date of the application. USAWOA members are not eligible for the USAWOASF Regular Scholarship but are eligible to apply for the Grantham, University On-Line Scholarship.
All applicants must be in their senior year of high school (or higher) and plan to attend, or continue their education, in an accredited American college/university, vocational technical institution on a full time basis. All must have a cumulative GPA of 3.0 or higher on a 4.0 scale. The school must be a degree or certificate granting institution.
If applicants are attending a foreign school/university a certification (in English) must be provided which clearly explains the type of school, the educational program, and the type and level of degree or certification awarded at the conclusion of study.