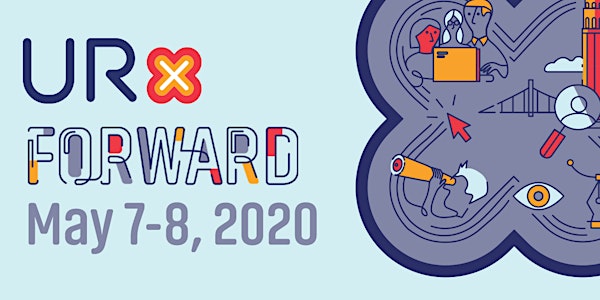 URx Forward 2020
Due to COVID-19 we have canceled URx Conference 2020 and will be hosting URx Forward - A Live Online Conference instead.
Refund Policy
Refunds up to 7 days before event
About this event
Due to COVID-19 we have canceled URx Conference 2020 and will be hosting URx Forward instead. If you have any questions please don't hesitate to contact us at team@URxConference.com
URx Forward is a live online event bringing together our community to be connected, inspired, and prepared for whatever the new realities of recruiting hold for us.
Our goal is to equip you with thought leadership, skill-building workshops, and opportunities to connect with the resources that will move you and your teams #URxForward!
For those who have previously registered for URx Conference 2020 :
What happens to my current URx Conference 2020 ticket?
Your current URx Conference 2020 registration will be transferred over to URx Conference 2021 (May 6-7, 2021). URx Forward is free for anyone who is currently registered for URx Conference 2020. However, you can request a refund through Eventbrite at any time.
If I attend URx Forward and I am subsequently unable to attend URx Conference 2021 will I be able to get a refund?
You are still able to request a refund up to 30 days before the conference in 2021. In the event you attend URx Forward for free and can no longer attend URx Conference 2021, a refund less the cost of attendance at URx Forward will be provided up to 30 days before URx Conference 2021.
How much does it cost to attend URx Forward?
URx Forward is free for anyone who had previously registered for URx20 and anyone who has been impacted professionally by COVID-19. For everyone else registration will be $149 . Proceeds from ticket sales will be donated to COVID-19 disaster relief funds and students impacted by cancelled summer internships.
Attendee Logistics can be found by clicking here.
About URx
URx brings together our community of passionate recruiters & developers of early career talent. Join peers, industry veterans, and talent leaders to gain the inspiration, knowledge, and connections that are the fuel behind every successful talent program. URx aims to help the companies and organization achieve their goals in practicing inclusive recruiting strategies and building diverse teams. Through a platform for engaging, thought-provoking conversations and discussions that nurture existing partnerships, grow networks and builds a community that helps companies recruit, develop, and retain great talent.
SPEAKERS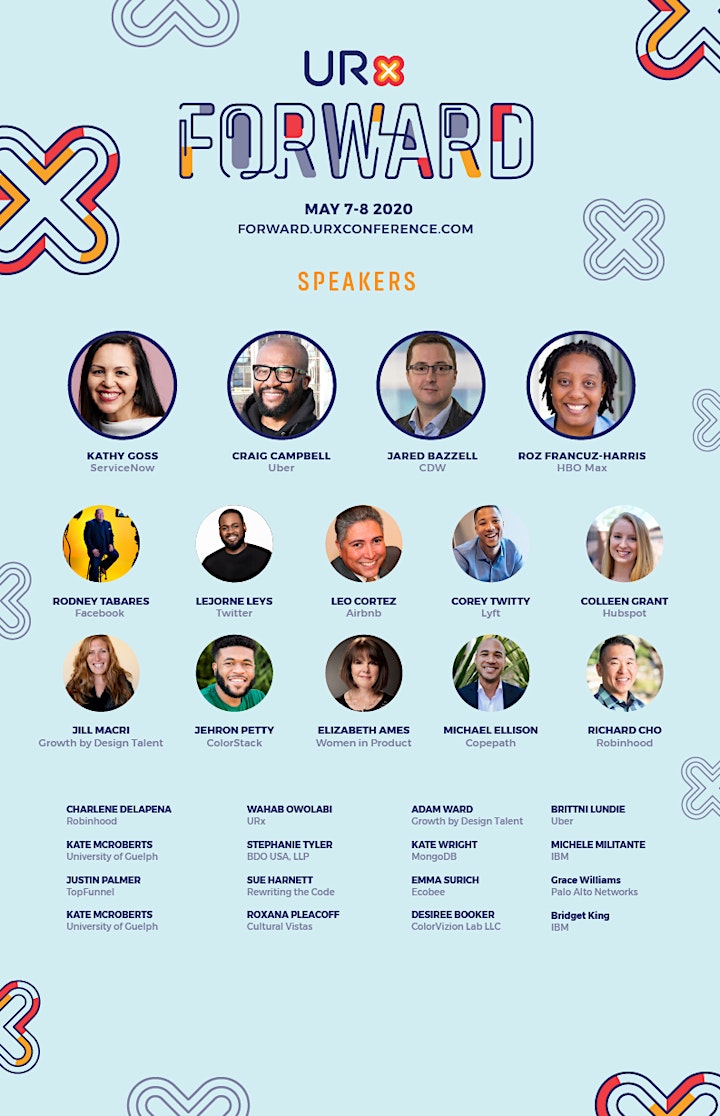 A snapshot of the companies in our community!