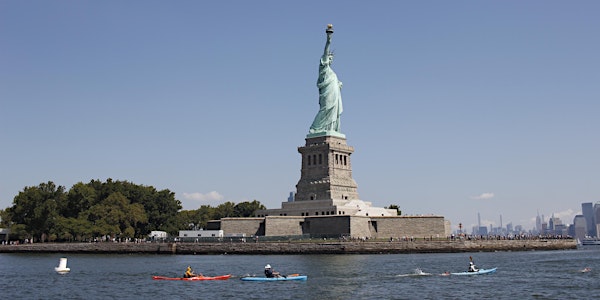 URBANSWIM - KAYAKERS NEEDED for the LIBERTY TO FREEDOM swim on 9/17/22
Experienced kayakers needed to support URBANSWIM open water swim events (see https://urbanswim.org/)
When and where
Location
South Cove, Manhattan to Statue of Liberty South Cove New York, NY 10280
About this event
Liberty to Freedom swim - 9/17/22
Kayakers must have own kayak, paddle, PFD and radio.
Kayakers will launch from Hoboken Cove at 8:10 AM.
Swimmers and kayakers will start 9:30 AM EST at South Cove, Battery Park City and proceed to the Statue of Liberty with a nice tidal assist.
Detailed briefing materials and an invitation to a zoom call briefing will be provided.