Description
Join us for our monthly Urbanism Summit\\Tour series of talks and mixers! Next stop is in the Arts & Entertainment District at Modern ŌM. Exploring a people-centric design approach to urbanization and how it affects the quality of life and wellness in urban cores.
May 29, 2018 | 6:30PM-8:00PM
ABOUT OUR PANELISTS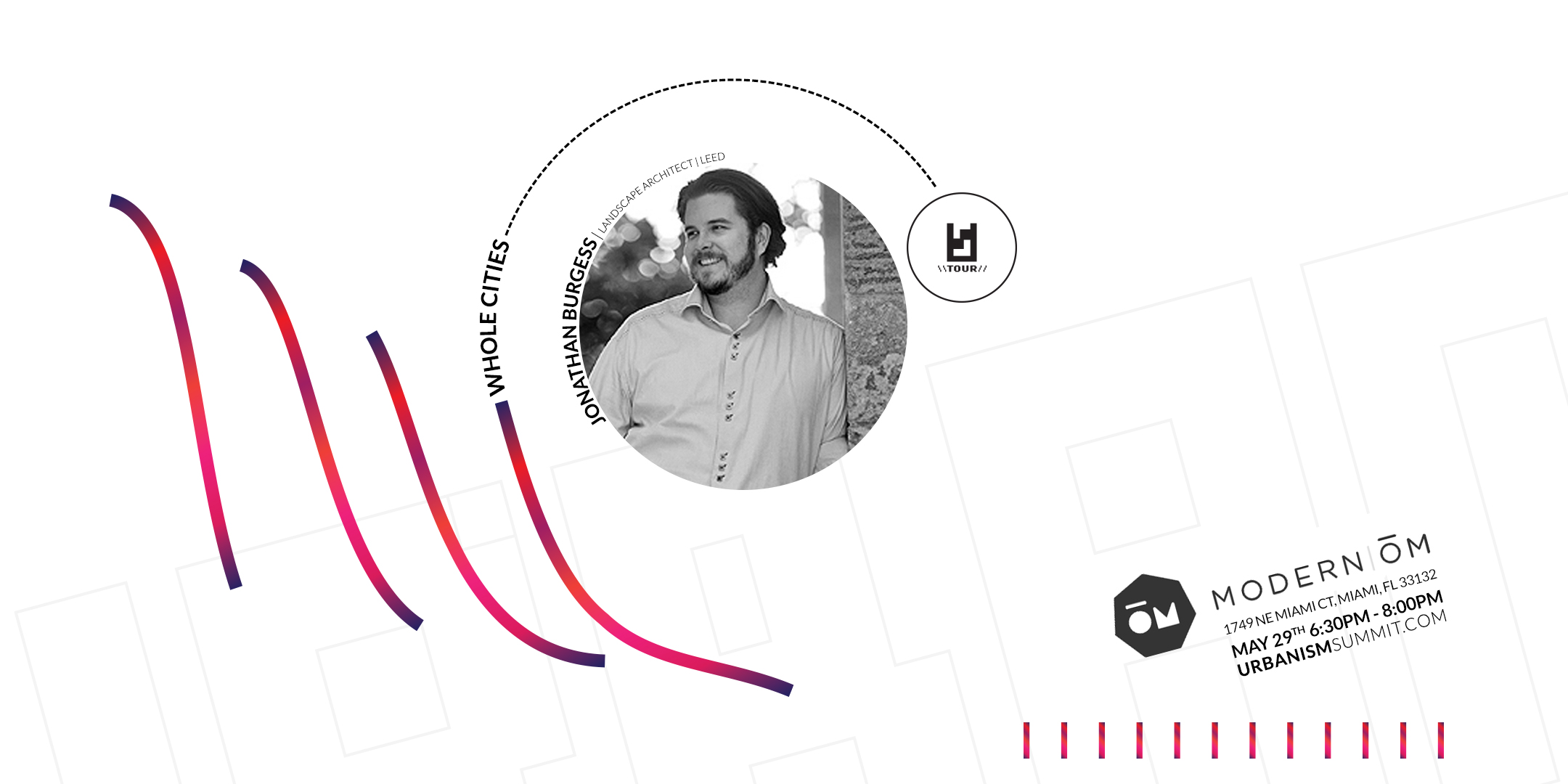 JONATHAN BURGESS
Jonathan is a creative leader and serial entrepreneur focused on ventures that promote sustainable products, landscapes, and real estate development. For a decade, one of his core focuses has been assisting architects, design professionals and construction teams with creating high performing, healthy buildings and neighborhoods.
As a LEED Fellow and Vice President of the Spinnaker Group, Jonathan and this team have consulted on over 120 certified green building projects (LEED, Green Globes, FGBC, NGBS, LBC) and is currently involved in more than 200 active projects pursuing certification across the USA and beyond. In addition, Jonathan is the WELL project administrator for 7 WELL projects outside of the United States.
Jonathan is also a licensed Landscape Architect and a Principal at Paradelo Burgess Design Studio, whose landscape architects and team of professionals bring experience to a wide variety of project types; from custom single family homes to international mixed-use developments. Combining luxury design and sustainable planning services, Paradelo Burgess Design Studio fulfills residential, commercial, civic and recreation projects across the State of Florida.
As an educator, Jonathan serves as WELL Faculty, educating and advocating for the adoption of the WELL building standard across Florida and beyond. In addition, he is an adjunct professor at the University of Miami's prestigious School of Architecture.
As a volunteer, Jonathan currently serves as Facilitator of the Florida efforts for the Living Building Challenge, and serves as Advisor for the recently formed AIA Palm Beach Committee on the Environment. He is a Board Member at Connect West Palm Beach, a Director at the South Florida Fair, and is a Member of the City of West Palm Beach's Golf Advisory Board. Jonathan is also co-founder of the Green Veterans group, an organization formed to empower our Nation's heroes; both to learn about sustainable building and green living, while helping ease the hardship of military-to-civilian transition.
Lastly, alongside his wife Lindsay, Jonathan recently created Green WallScapes, a local boutique green wall company which designs and installs both faux and living green wall systems for indoors and outdoors. With clients spanning across the globe, Green Wallscapes has quickly become recognized for their innovative yet cost-effective approaches to biophilic green wall systems.
---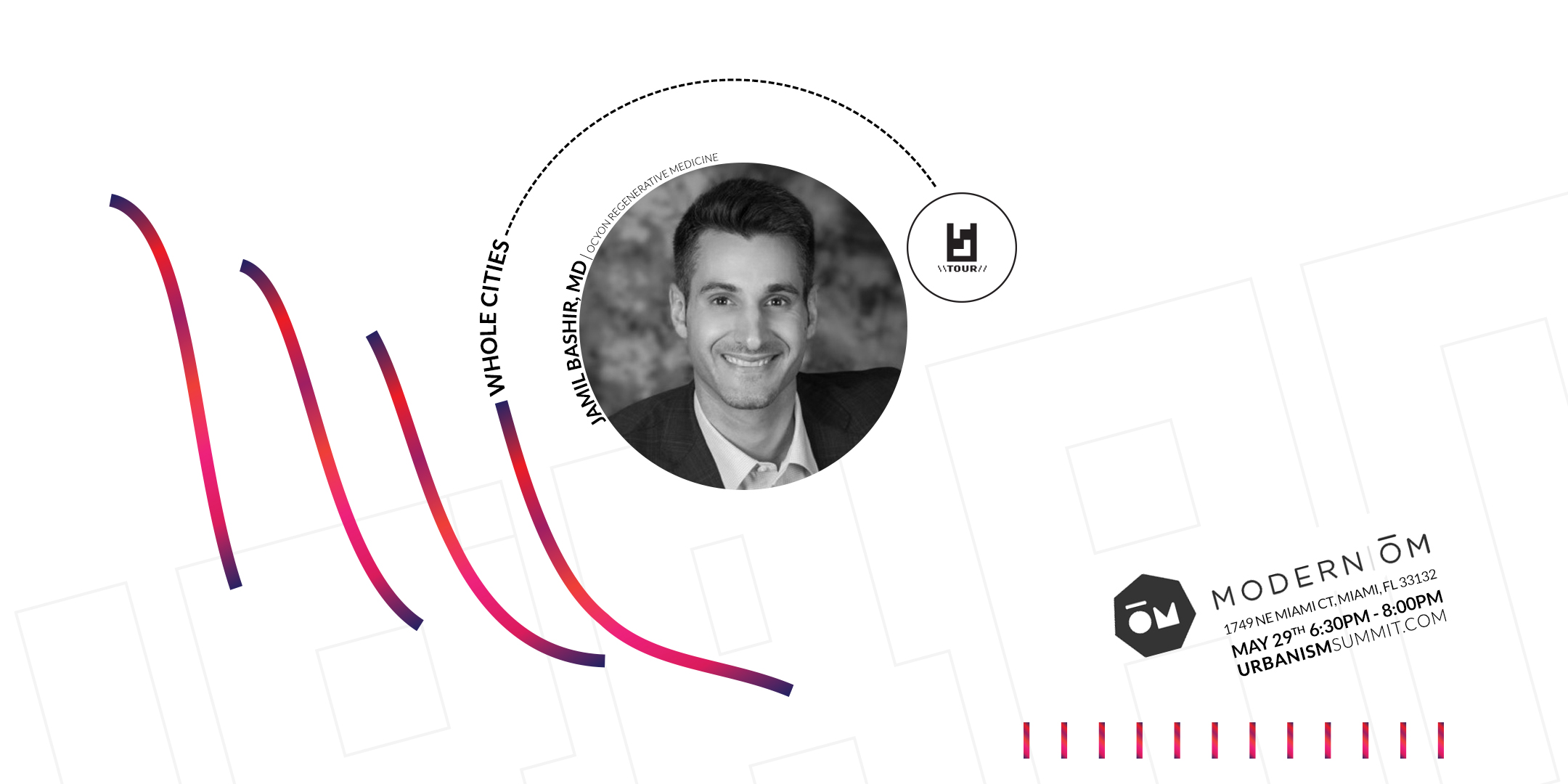 JAMIL BASHIR, MD
Dr. Bashir is the medical director of Ocyon Interventional Regenerative Medicine, South Florida's Regenexx affiliate clinic. Dr. Bashir became fascinated with the growing field of Regenerative Medicine, largely out of his personal experience with a traumatic nerve injury earlier in his life. The idea of using the body's own healing powers to promote the regeneration of injured tissue resonated deeply as his own recovery was prolonged, with current medical treatments offering little at the time.
Dr. Bashir's vision to create a clinic that integrates the cutting edge advances in the field of Regenerative Medicine with a comprehensive understanding of the beneficial effects of diet and exercise, as well as traditional forms of medicine, led to his founding of Ocyon Interventional Regenerative Medicine.
A graduate of the University of Maryland School of Medicine, he completed residency in Physical Medicine & Rehabilitation at the University of Miami Miller School of Medicine. While both researching and publishing in the field during his time at UM, he chose to further his training by completing a fellowship in Interventional Orthopedics at the Centeno-Schultz clinic in Broomfield, Colorado.
Under the guidance of Dr. Chris Centeno and Dr. John Schultz, both recognized pioneers in the field of Regenerative Medicine, he was trained in the most advanced procedures currently available. After his successful fellowship he was honored to remain with the clinic as an attending physician, further refining his skills. His work with the clinic led to a position as a senior Instructor with the Interventional Orthopedic Foundation, a non-profit that trains doctors in advanced Regenerative Orthopedic procedures.
Following his time at the Centeno-Schultz clinic, Dr. Bashir worked as a consultant with the Regenexx corporation setting up clinics around the country and training other Regenexx doctors in advanced procedures. In addition to his role as medical director of Ocyon, he also holds a medical license in the Cayman Islands, and continues to work with Regenexx as a staff physician at the Grand Cayman clinic, where he offers expanded stem cell procedures to patients.
In addition to his traditional Medical training he has been practicing Yoga and Chi Kung (Chinese meditation) for over 15 years.
Dr. Bashir believes strongly in educating and empowering his patients to help them overcome their physical problems and achieve optimal health.
Dr. Bashir is fluent in both English and Spanish.
---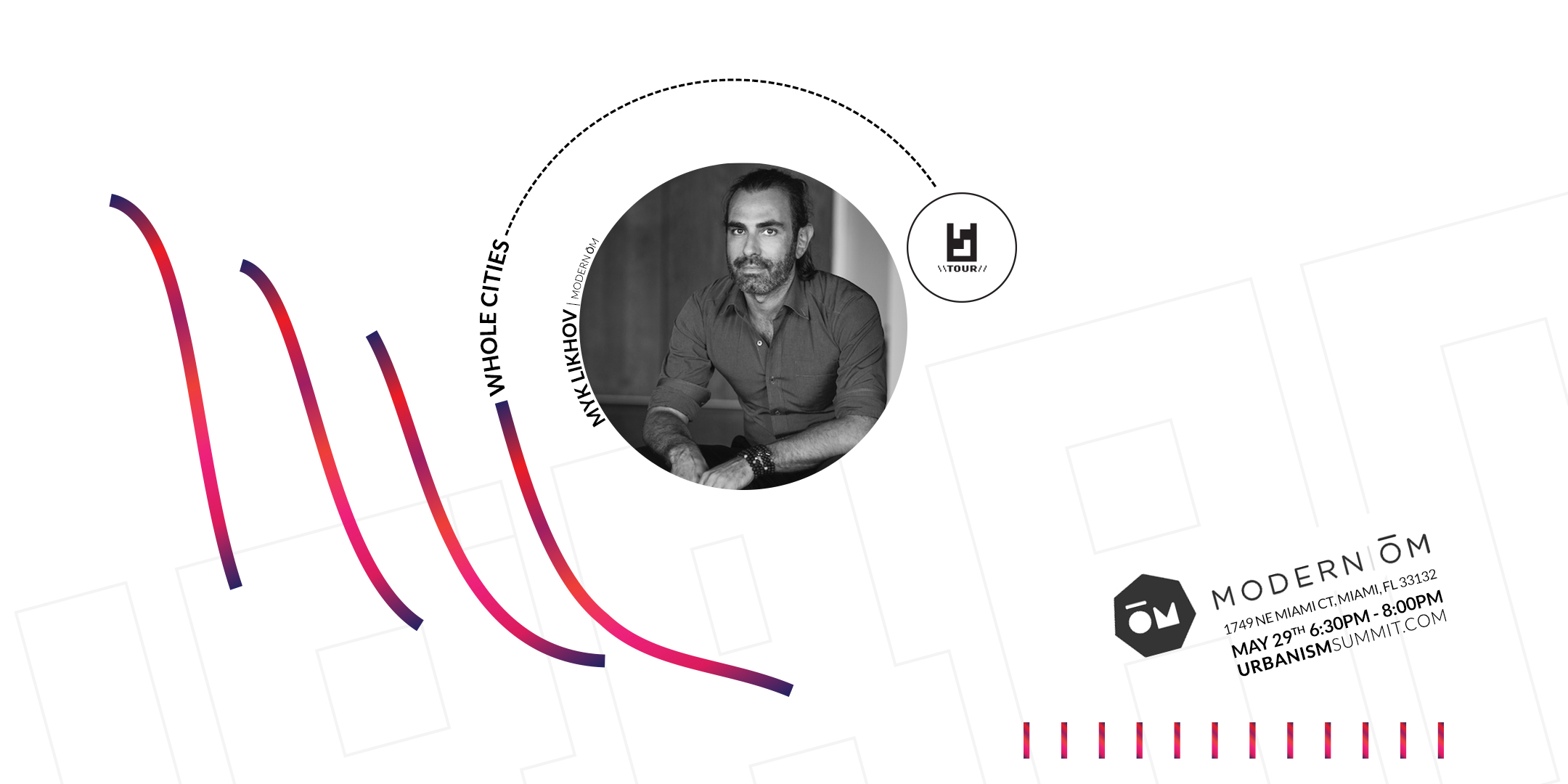 MYK LIKHOV
Myk is an entrepreneur and widely recognized expert in the wellness industry. He's the Wharton MBA that pursued his passion to start a yoga company called Green Monkey. Myk's goal for Modern OM is to build a big beautiful company that raises the vibration of the world, even if just a little bit.

---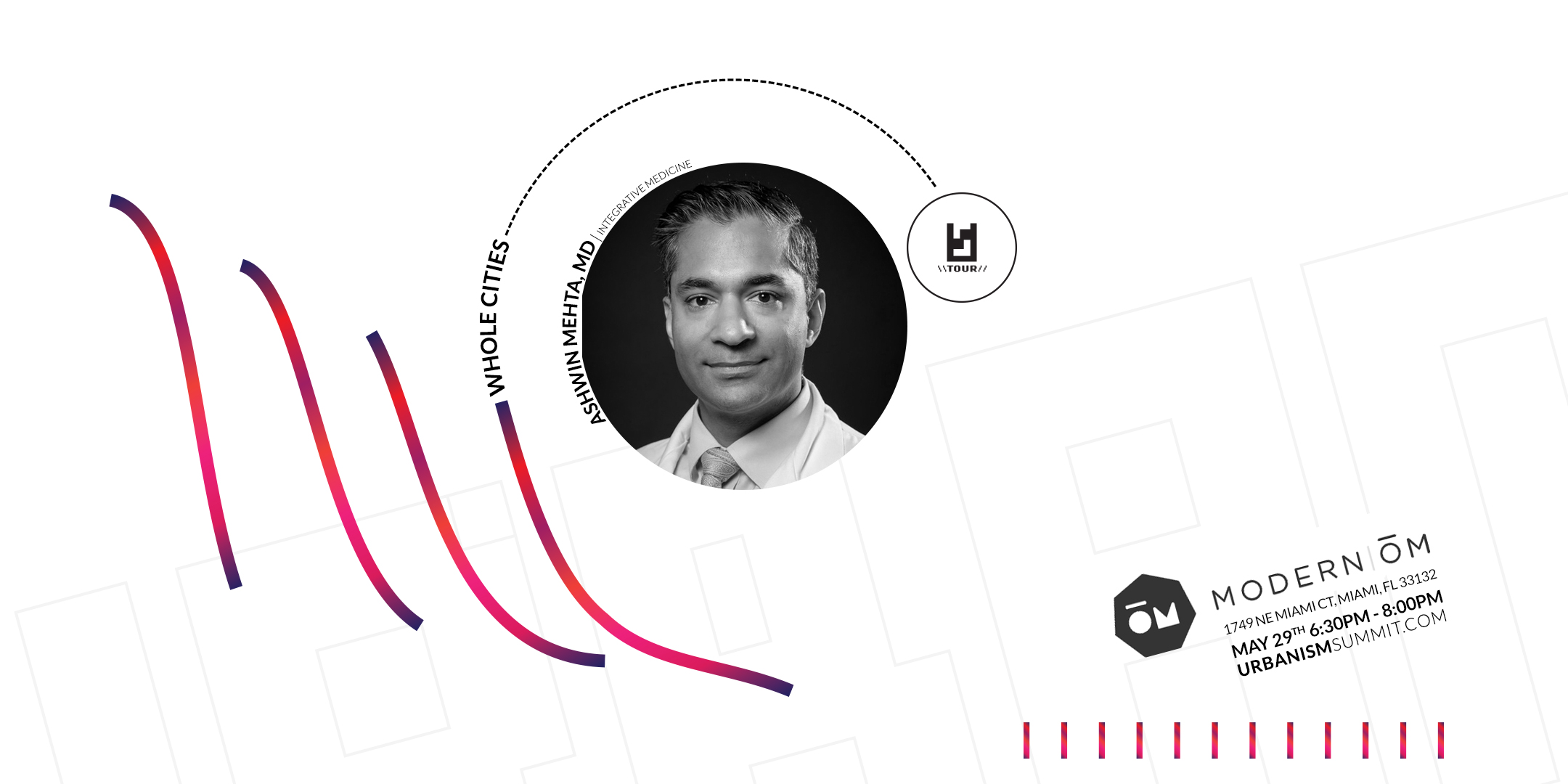 ASHWIN MEHTA, MD
In accord with our mission statement – to heal the body, mind and spirit of those we touch – Dr. Ashwin Mehta was recruited as the Medical Director of Integrative Medicine at Memorial Healthcare System in October 2015.
Dr. Mehta trained as a fellow in the Program of Integrative Medicine at the University of Arizona, with Dr. Andrew Weil. Board certified in Internal Medicine and Sleep, Dr. Mehta served as the conference co-chair for the International Society for Integrative Oncology in 2016, where 32 countries were represented among more than 500 participants.
His expertise includes nutrition, exercise, sleep, yoga and mindfulness to achieve wellness in the context of coping with chronic medical conditions. Dr. Mehta's research interests include the use of preventative medicine and positive health behaviors to improve quality of life in patients being treated for cancer, heart disease and neurological conditions, as well as those undergoing rehabilitation for chronic pain.
Dr. Mehta's team comprises experts in complementary techniques, and they are developing innovative, client-centered wellness programs aimed to enhance quality of life throughout the spectrum of care. Our Integrative Medicine Division conducts "Next Step Orientation Sessions" where new patients at Memorial Cancer Institute are made aware of the supportive care services available. Dr. Mehta has also created the Integrative Cancer Survivorship program where patients can be coached regarding holistic and evidence-based techniques of staying cancer free after treatment.
The Integrative Medicine team at Memorial works closely with the Physician Wellness Committee and provides consultations to improve the overall health of our physician workforce. Dr. Mehta envisions integrative medicine as a driving force towards a new paradigm of quality healthcare where patient satisfaction and experience are given due importance
Whole Cities
Moderated by
Andrew Quarrie
6:30PM - 7:00PM Happy Hour at

Modern ŌM
7:00PM - 7:05PM Welcome notes/introductions
7:05PM - 7:40PM Panel discussion
7:40PM - 7:45PM Q&A audience interaction
7:45PM - 8PM Closing/Mingling
Limited space. RSVP REQUIRED.
More about the Urbanism Summit:https://urbanismsummit.com