Description
We are taking the Urbanism Summit on tour for our monthly series of talks and mixers! Next stop is Wynwood. Join us for our panel discussion. We will examine the impact of urbanization on climate through this multi-disciplinary discussion regarding sustainability. Exploring challenges and solutions in working with the changing climate as cities become the future standard for efficient human dwelling, economic driver, and so much more.
ATMOSPHERIC CHALLENGES & SUSTAINABLE URBANIZATION
Moderated by Andrew Quarrie
6:30PM - 7:00PM Mingle (Drinks + lite bites)
7:00PM - 7:05PM Welcome/introductions
7:05PM - 7:45PM Panel discussion
7:45PM - 8:00PM Q&A
8:00PM - 8:30PM End/Mingle/Networking
ABOUT OUR PANELISTS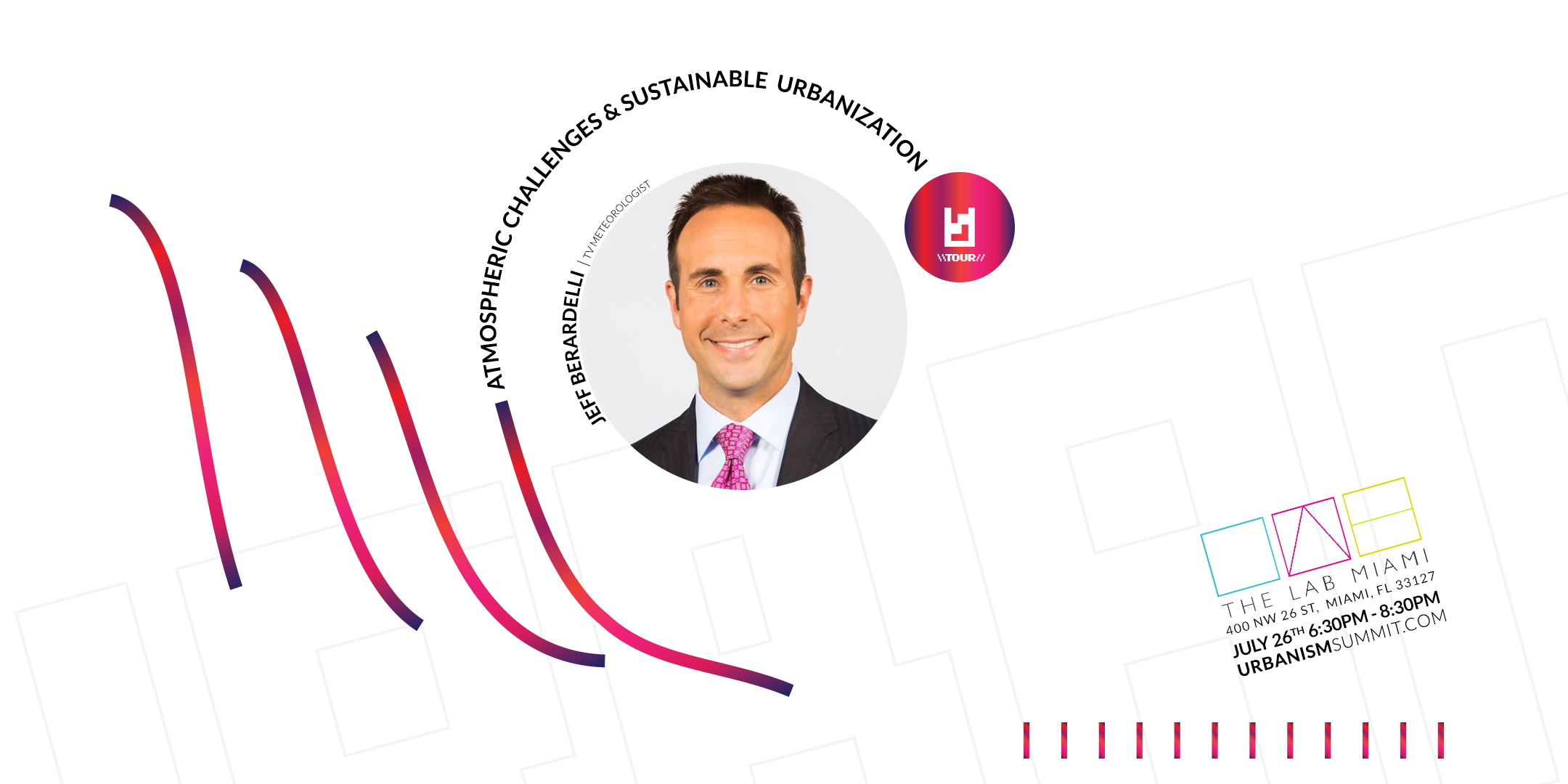 JEFF BERARDELLI
Jeff Berardelli is a long time TV meteorologist having worked in various markets including Miami and NYC. He served as an Adjunct Instructor at University of Miami from 2010 to 2013. Currently he is the main meteorologist at WPEC TV in West Palm Beach. He has his BS in atmospheric sciences from Cornell University and is a Master's degree candidate at Columbia University in NYC. Despite his expertise in climate change, he still owns property on the Venetian Causeway
---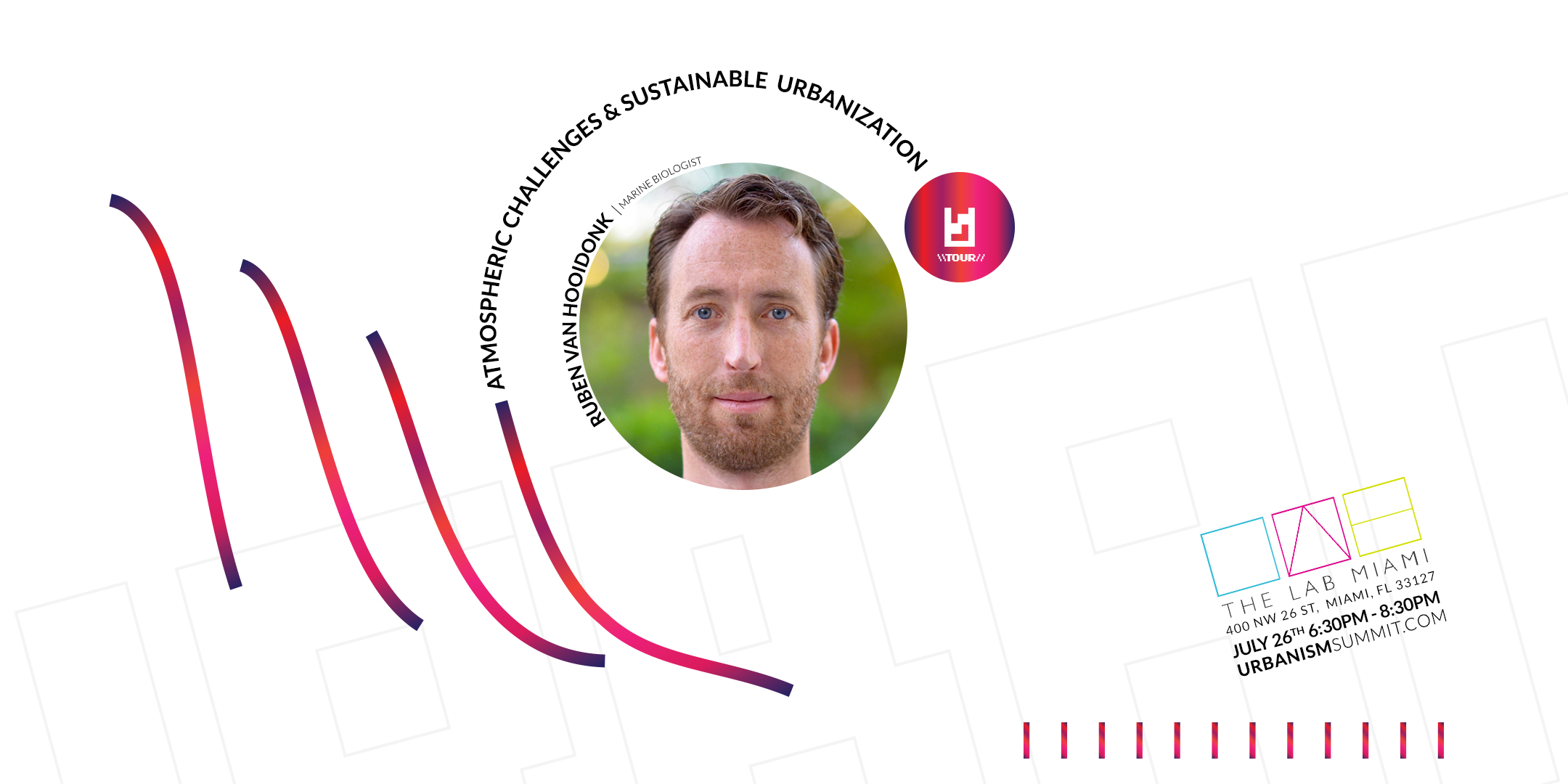 RUBEN VAN HOOIDONK
Dr Ruben van Hooidonk is a marine biologist working for the Cooperative Institute for Marine and Atmospheric Studies at UM and the NOAA's Atlantic Oceanographic and Meteorological Laboratory. He studies the effects of anthropogenic climate change on the worlds coral reef ecosystems. Using satellite data and climate models Dr. van Hooidonk projects impacts of both ocean acidification and increasing temperatures on coral reefs. His work has been used in influential reports including the Intergovernmental Panel on Climate Change's fifth assessment report and numerous UN reports. Ruben studied biology in the Netherlands which included extensive fieldwork in the Caribbean. His PhD in Earth and Atmospheric sciences was earned at Purdue in Indiana. Ruben loves Miami's tropical climate (especially after 4 winters in Indiana), cycling, brewing beer and good vegetarian food.
---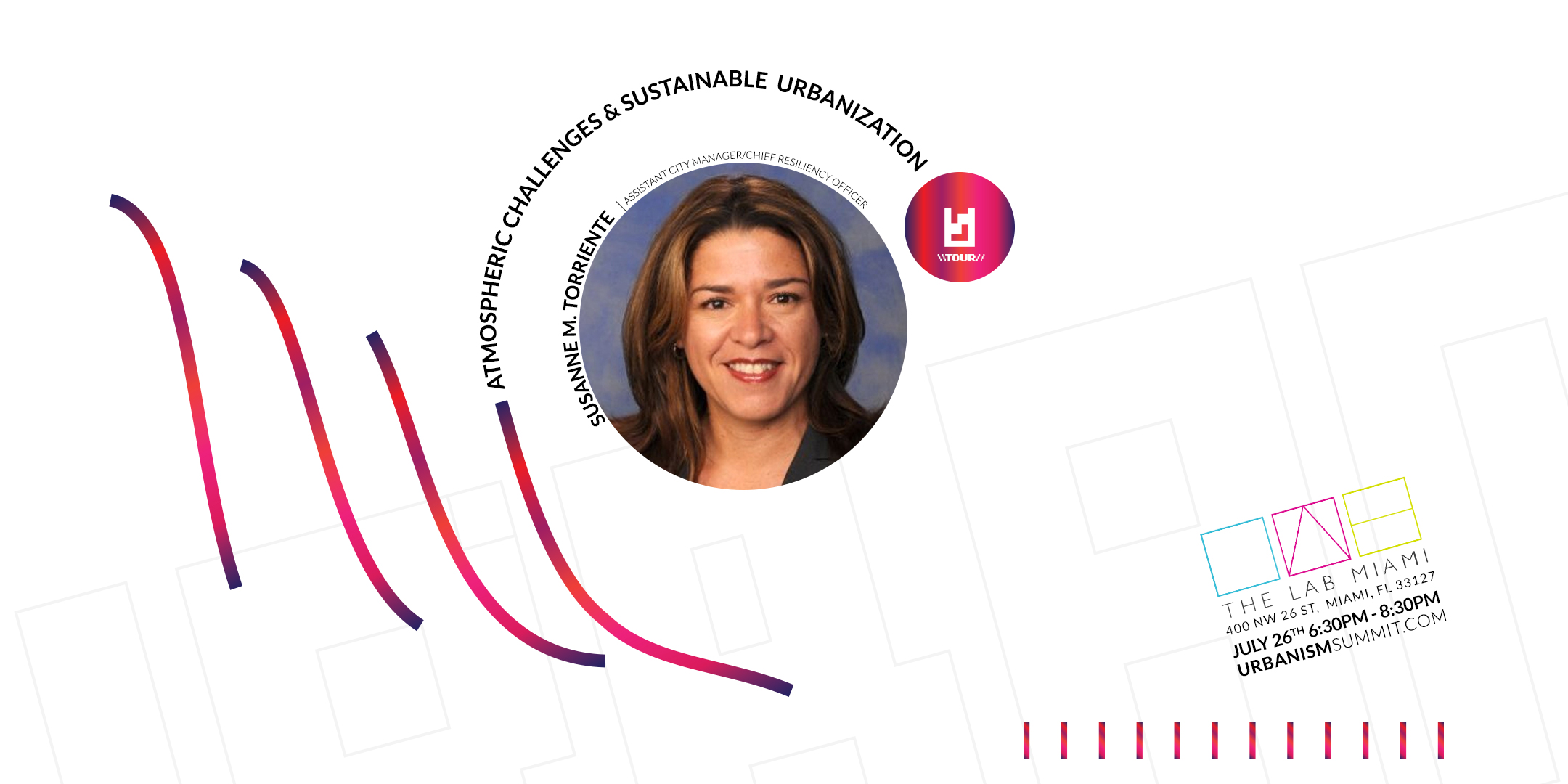 SUSANNE M. TORRIENTE
Susanne joined the City of Miami Beach in September 2015 as Assistant City Manager (ACM) and Chief Resiliency Officer (CRO). Her sustainability and resiliency portfolio includes planning, building, code compliance, green space and environmental management. The City of Miami Beach is a leader and pioneer in adaptation efforts in South Florida. As CRO she will build on that foundation to develop an action-oriented citywide strategic resiliency plan for all city operations.

While in Fort Lauderdale she was lead staff to the city's visioning process producing Fast Forward Fort Lauderdale: Our City, Our Vision 2015. She also co-chaired the Infrastructure & Growth Leadership Pillar for Broward's Six Pillars Planning process. She was selected as a Fellow for the 2012 ICMA Sustainable Communities Fellowship and is a member of the State of Florida Department of Economic Opportunity Community Resiliency Focus Group

Susanne was appointed Miami-Dade County's first Sustainability Director in July 2009. She spearheaded the planning effort to develop the County's first sustainability plan, GreenPrint, which includes the County's first climate action plan. Susanne has been a member of the Southeast Florida Regional Climate Compact staff steering committee since its inception in 2009. This regional collaboration has afforded her the opportunity to share the South Florida story around the world.

During her 21-year career in Miami-Dade, she also served as the public-safety assistant county manager, which landed her in a central role during the County's response to the numerous damaging hurricanes of 2004 and 2005. Due to that experience she was appointed to FEMA's National Advisory Council.

She is on the board of the Association of Climate Change Officers, a member of state's community resiliency focus group and ICLEI's Resilient Communities for America Advisory Committee.
---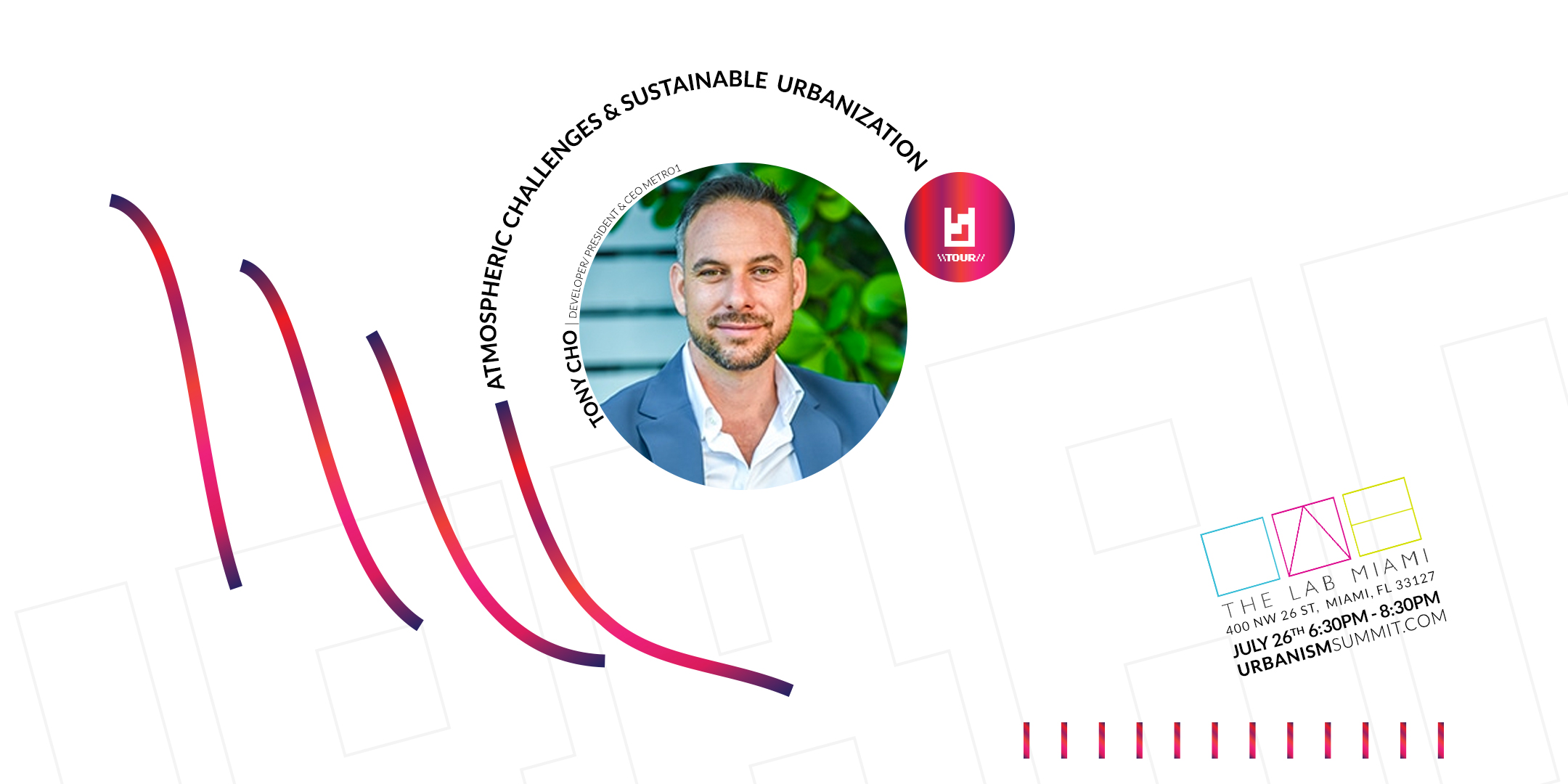 TONY CHO
Tony Cho is founder and CEO of Metro 1, a forward-thinking real estate brokerage, management and development firm focused on shaping neighborhoods and developing sustainable cities in South Florida and beyond. The company has completed over $2.5 billion in real estate transactions since 2005 and has been recognized every year since 2011 as one of the top 25 commercial real estate firms by the South Florida Business Journal.
An entrepreneur and neighborhood pioneer, Mr. Cho served as a founding member of the Wynwood Business Improvement District (BID) and championed the progressive rezoning of the area, which transformed blighted streets into a diverse, 24-hour, mixed-use arts and innovation district.
Under his leadership, Metro 1 brought favorite local businesses— including Zak the Baker and Junior & Hatter— into the neighborhood, and in 2012, developed the Wynwood Gateway Complex, one of the area's most visible commercial developments.
In 2011, Tony was awarded the prestigious young leader of the year by the Urban Land Institute and holds a CCIM designation.
A Floridian Native originally from Vero Beach, Tony attended Northwestern University in Chicago. Tony and his wife reside in Miami.
Accolades
July 2011, Young Leader of the Year by the Urban Land Institute
June 2012, South Florida Business Journal 40 under 40
President of the Board of Directors for the Non-Violence Project
Member of the Executive Committee for the Friends of the New World Symphony Member of the Commercial Board of Governors for the Miami Association of Realtors®
CCIM (Certified Commercial Investment Member)
2007, GRI Certificate (Graduate Realtor Institute)
---
Limited space. RSVP REQUIRED.
More about the Urbanism Summit: https://urbanismsummit.com
---
Supported by