Description
DESCRIPTION
---


---
Join South Florida's entrepreneurial community of urbanists, policy makers, business leaders, technologists and innovators for a day of discussions and professional networking. We are talking about the future of cities, their makers and the people they serve - live/work/play equitable experiences.
Speakers
---

Galina Tachieva
Galina Tachieva is a planner, urban designer and architectural designer with more than twenty years experience in sustainable urbanism, urban redevelopment, sprawl repair, and form-based codes. She is the author of the award-winning Sprawl Repair Manual (Island Press) and the SmartCode Sprawl Repair Module. Multilingual, Tachieva has experience with projects across the United States, Latin America, Europe and Russia, including regional plans, environmental conservation, new communities, resort towns, downtowns and urban infill, and commercial, retail, institutional and residential buildings. Managing complex projects and teams, she has led charrettes and other public processes, from project initiation through implementation. Tachieva maintains an active civic engagement. A member of the Congress for the New Urbanism (CNU) she has been leading its national Sprawl Retrofit Initiative. She is a founding member of the Council for European Urbanism (CEU), and she has lectured throughout the world. She has been a visiting lecturer and design critic at Harvard University, the Federal University of the State of Rio de Janeiro (UNIRIO), and at the University of Miami.
---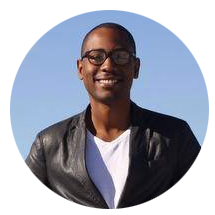 Stonly Baptiste
Stonly is the Co-Founder, Principal at Urban.us, leading investment research, community management and technology platform development.

Stonly has worked with the University of Chicago's Booth School of Business to help create an MBA class on how Entrepreneurship is being used to solve urban challenges. He was recently recognized as one of CNN Money's 2015 Upstart 30: a list of game-changing companies, entrepreneurs and investors under the age of 40.
Stonly previously founded Veddio Cloud Solutions, an enterprise software company, which was acquired after a year of self-funded growth. He has spent the last 10 years as a serial entrepreneur, building five ventures spanning different sectors from technology to real estate and international markets, including Brazil and Canada.
---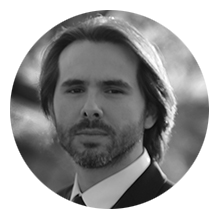 Anthony Garcia
Tony Garcia is a Principal of Street Plans Collaborative, and leads the firm's Miami office. Anthony is a nationally recognized architect, writer, speaker and advocate in the in the field of transit, pedestrian and bicycle infrastructure
As a writer and advocate, Tony's work has appeared in or been featured by The Daily Business Review, Atlantic Cities, Next American City Magazine, New Urban News, The Real Deal, Momentum Magazine, Streetsblog, the Miami Herald, the El Paso Times, and The Miami New Times, among other publications. Tony is a coauthor of the globally acclaimed series Tactical Urbanism: Short-Term Action, Long-Term Change Vol. 2,and together with Mike Lydon authored the full-length book Tactical Urbanism, published by Island Press in March 2015.
He is a part-time adjunct faculty member at the University of Miami School of Architecture, and is currently Chairman of the Green Mobility Network, the largest bicycle pedestrian advocacy organization in South Florida. He co-founded the Ludlam Trail project, which will result in the addition of over 50 acres of new park space in Miami-Dade County over the coming year. Among the many professional organizations he is active with are the Association of Bicycle and Pedestrian Professionals, the Congress for the New Urbanism, the Dade Heritage Trust, the Urban Environment League, and the Miami Chapter of the Congress of the New Urbanism. He lectures and leads workshops on the topics of smart growth, tactical urbanism, and complete streets/active transportation.
Prior to launching the firm's Miami office, Tony was Project Director for six years at the Dover Kohl & Partners affiliated architecture firm Chael Cooper & Associates, and from 2008 to 2012 he was the Publisher and Managing editor of the transportation blog TransitMiami.com, an award winning web journal dedicated to public participation and discourse in South Florida.
Tony holds a Bachelor of Arts in Architecture and Urban Design from New York University and a Masters in Architecture from the University of Miami.
---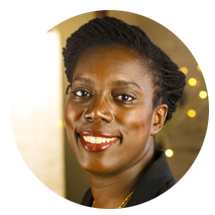 Kenyona Pierre
Ms. Kenyona Pierre is the Chief Lab Engineer for EcoTech Visions, a new business incubator located in Miami, FL. Having a background in engineering has allowed her to work in various industries such as construction , transportation and sustainable building design. However, she is most passionate about the sustainability movement, green buildings, and economic development. Her passion has led her to become involved with the USGBC (US Green Building Council) Florida Chapter, where she is currently the Membership Chair & Vice-President for the Miami Branch. She also serves on the Habitat for Humanity of Greater Miami Young Professionals board as the Family Services Co-Chair. A Miami FL native, she holds a Bachelors Degree in Architectural Engineering from Tennessee State University and a MBA with a concentration in Project Management from Florida Institute of Technology.
---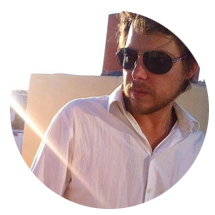 Mark Lesniak
Mark Lesniak is an entrepreneur and tactical urbanist. He is an expert in temporary use of vacant land and advocates for shovel-ready projects that immediately realize a reduction in slum and blight while also affecting positive social and policy changes.
Mark is co-founder of Urban Implementation LLC, a consulting firm that designs and builds temporary use projects. Peviously, he was Executive Director of the Omni Parkwest Redevelopment Association; projects include Grand Central Park, the GCPSkateSpot, Miami Murals, WeedBombing and Go Dutch!

Mark holds a juris doctor from New York Law School, where he graduated with honors in 2008, and a B.A. from the University of Iowa, which he completed in 3 years. Mark has been admitted to practice in New York.
---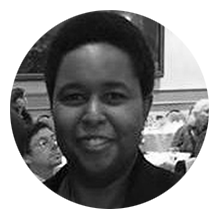 Carla Mays
Carla Mays is Founder/CEO Mays Civic Innovation, a civic innovation advising, strategy and product development firm based in San Francisco, CA. Carla holds both a business degree from Haas School of Business and a Masters of Public Administration, a rare degree combination critical for the implementation of equitable and economically sustainable innovation in the government sector. She is currently one of two Americans and one in twelve people part of the inaugural cohort of Impact Fellows at Singularity University, where she is researching the financial and ethical framework for Smart Cities. Prior to working with Capelli, Mays advised the Honorable Sunne Wright McPeak of the California Emerging Technology Fund, a $100MM fund out of the State of California to close the digital divide in California, has won the Code for America, Harvard and Congressional hackathon, where she built international teams to solve key civic problems. Mays holds a State Assembly & State Senate award for her work, was a USGBC Fellow in 2012, and has keynoted for National Day of Civic Hacking in San Francisco. She and Capelli have been building a bi-national smart cities research and investment fund.
---



David Capelli
David Capelli is Founder/CEO TECH Miami, a government technology research & enterprise development firm that builds scaleable, equitable and economically sustainable smart cities solutions for government. David is a University of Miami alumnus, has served for the Director at Miami International Airport, and has won several civic hackathons, including Hillary Clinton's Presidential Hackathon with Carla Mays in April. He successfully completed the National Science Foundation (NSF) Innovation Co-Hort at University of California Berkeley- Haas School of Business with Mays, where he confirmed his smart cities hypothesis. His smart cities research has extended internationally, where he is currently working with Mays on a bi-national partnership with Canada on building the equitable and financial frameworks for smart cities.
---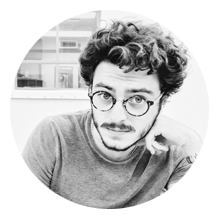 Cooper Copetas
I am a Parisian, Graduate of Architecture & Urban Design Engineering from the University of Miami. Having travelled the world, my opinions on architectural culture are diverse. I have design experience working with both large and small firms, such as DpZ here in Miami & at Ateliers Jean Nouvel in France. As a result, I enjoy experimenting with numerous design methodologies. The academic nature of my work varies with every project. Recently, my push has been in smart cities & tech innovation, and the integration of these principles in Urban Design. In each new project, I implement new technologies to render my work. I am currently a leading designer in the redevelopment of Downtown Miami. Although 3d softwares play a large role in research & development, nothing will stop me from scribbling my project to completion on a napkin.
---
---
Schedule
Visit: http://urbanismsummit.com
Follow us
Twitter: @urbanismsummit | Instagram: @urbanismsummit | FB.com/urbanismsummit | Snap: @urbanismsummit
Official social media hashtag: #urbsum