Description
Election 2016 has taken the world by storm for the last year and a half. But on November 8th it's all coming to an end and we want to invite you to witness history live at our Election Party 2016.
DC is the home of politics and Park at 14th is the cornerstone of nightlife, dining, and entertainment; so, it's only right that you come celebrate with us!
We will have four floors lined with wide screen HD TV's. One of the best happy hour food and drink specials. You will not miss a single result of the biggest election cycles ever. So, after you cast your ballot on Tues November 8th, join us for mingling, cocktails, dining, and dancing as we celebrate our next President.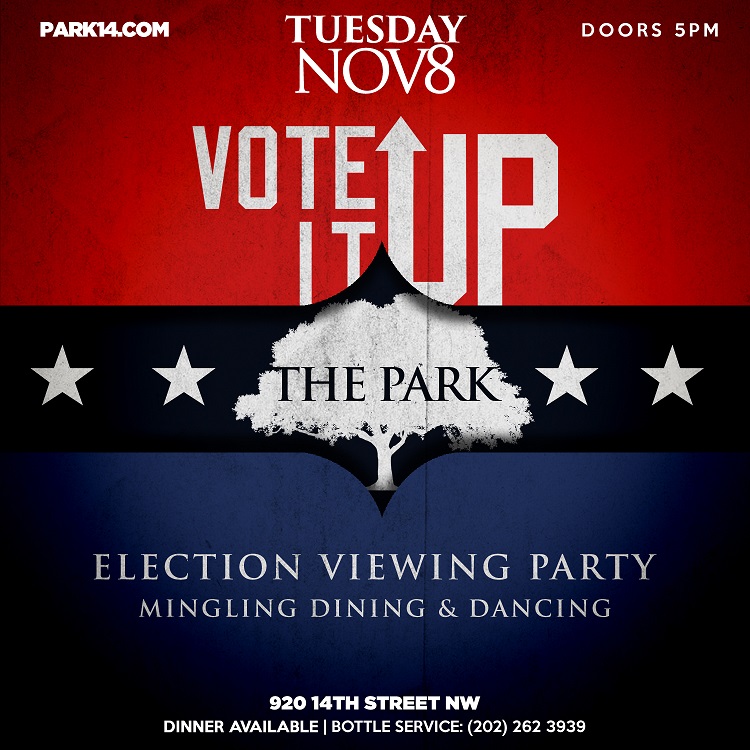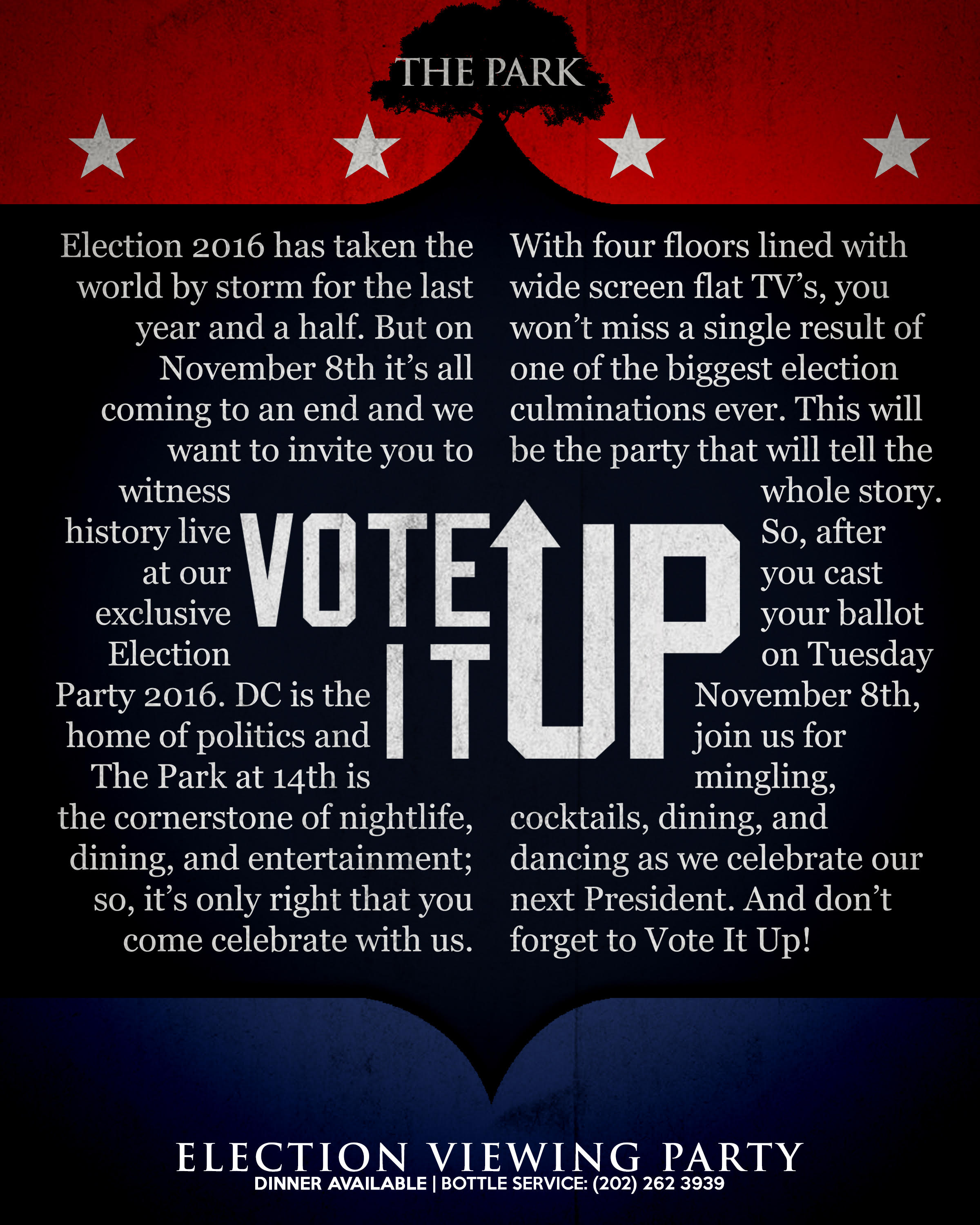 ---
Disclaimer: The Park at 14th and Management retains the right to deny entry based on non-compliance with basic rules such as dress code, intoxication, and/or any other Park at 14 rules (www.park14.com). Dress code restrictions are at a management's discretion and do not pertain merely to categories of clothing but more importantly, to style of execution.