Urban Student Athlete Development Academy- In person & Virtual Tour
Come join us for the first viewing of the completed USADA facility! We welcome all supporters and those interested in what we are doing.
About this Event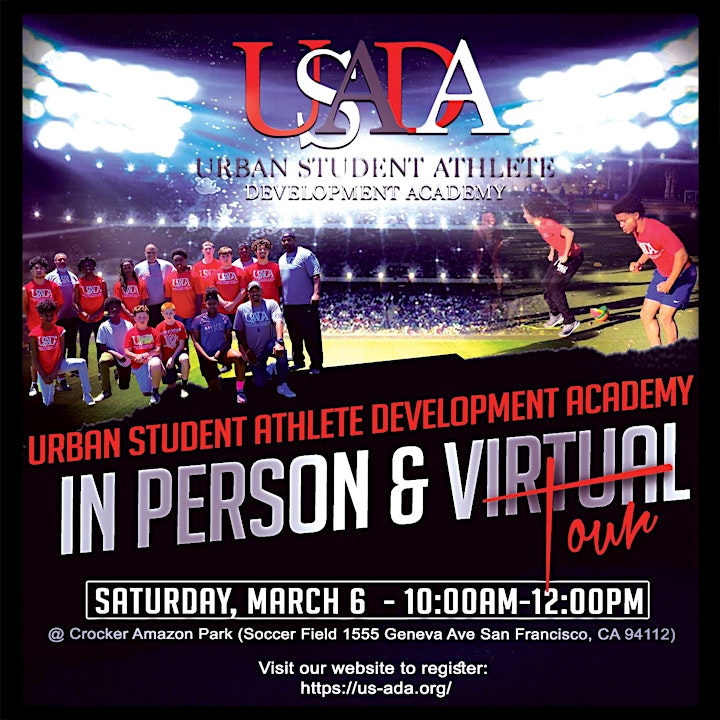 USADA will be hosting an in-person and virtual tour of their new facility, a place for San Francisco youth to focus on academics as well as athletics.
Details of Virtual Tour:
Live virtual tour will be available on Instagram Live. Our Instagram is @urbanstudentathlete
We will have two Instagram Live sessions: 10:15AM and 11:15 AM
For some reason if you miss both IG Live sessions, we will be launching a video tour of the facility. Link will be available on our website: USADA Website
About USADA:
Urban Student Athlete Development Academy is a 501(c)(3) not for profit organization formed exclusively for student athletes. Our mission is to empower socially and economically, disadvantaged youth by providing access to academic, athletic, and community support services.