| | |
| --- | --- |
| Urban Playwrights United presents Deception of Life | |
Event Details
Urban Playwrights United
presents
Deception of Life
by Lourie Thompson  
June Floyd loved her girls in her own strict, overbearing way. After marrying their father when she was just a young girl herself, she thought life would encamp its greatness around her and her new husband but it did just the opposite. Shayla and Jessica were the only thing good that came from their parent's tumultuous marriage.
After the demise of her marriage, through hard work and sacrifice and support of her sister Olivia and family friend Lawrence, June felt she could breathe again. Life was starting to blossom for everyone but just as soon as she got comfortable, she was dealt a devastating blow and it was one that would change their tight knit family forever.
Presented by Urban Playwrights United. Deception of Life is the DC Festival Contest winning script by Playwrights and UPU Member Lourie Thompson of Charlotte,NC and directed by UPU Member and DC native Michael McCorkle.
About Lourie Thompson
When you touch the lives of individuals through your work, you are on the road to success. For playwright Lourie Thompson, success has come from her passion, not the pursuit of money or simply filling up theaters. Since 2008, her big-stage productions have encouraged the discouraged, spoke to the hearts of those who feel invisible, and reached those at the point of no return. Whether attendees walk away with the message of Jesus Christ's love or they gain enough faith to face their trouble another day, Thompson leaves no one in the theater untouched.
Her debut production, The Gift, speaks to the true meaning of Christmas and salvation. Despite her own challenges and the new move to a small town in North Carolina, Gabriela seeks to bring the true  Christmas spirit back to a church that seems to have lost it along   the way.
In a Message of Love, a young Christian mother struggle to hold on to her spiritual beliefs when not only her daughter begins to get bullied at school, but when her own work conditions become a lot more than what is outlined in her official job description. Will she follow 'The Golden Rule' when her faith seems to be tested on every side?
After being broken, battered and surviving the fight of their own lives, a circle of friends form a bond that can never be broken in The Circle. Though they uplift and inspire women all around then to live their best life today, they don't know their most challenging assignments lie right in their own homes: their daughters, they wonder if the circle will sustain itself or completely unravel.
In a Woman's Worth, one woman seeks to find out who she truly is after she is done being everything for everyone else.
In addition to seeing her own visions manifest on stage, Thompson seeks to mentor other playwrights as well as produce her own songwriting through her company, Lourie Thompson Productions. She is also a member of Urban Playwrights United. Touching lives one production at a time, Thompson takes ministry to the masses beyond church walls.
For more information email louriethompsonproductions@yahoo.com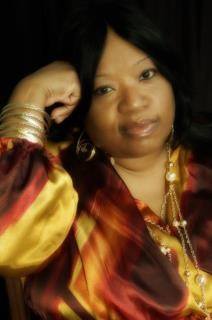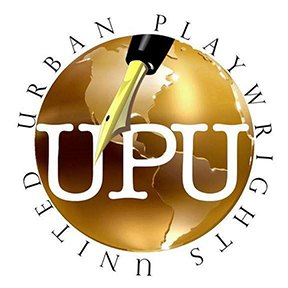 Where

Andrew Foster Theater
800 Florida Ave NE
Washington, DC 20002