Event Information
Refund Policy
Contact the organizer to request a refund.
Eventbrite's fee is nonrefundable.
This course will support you in weaving together broad-scale goals and place-specific strategies of caring for land and building community.
About this Event
**CLICK the green TICKETS button to make the course deposit and secure your spot!**
Welcome to the 2020-2021 Urban Permaculture Design Course! Founded in 2009 at the Planet Repair Institute in SE Portland, Oregon, this course has graduated over 300 active members of our community and bio-region. Now in its 5th year since joining the non-profit, The City Repair Project, this course delves even further into broadly-applicable and hyper-local strategies for personal, collective and land-based resiliency and wellness. This is especially valuable as we are being called to respond to these demanding and uncertain times and realize the need for us to radically reimagine our relationship to place and purpose.
COURSE TOPICS
This course will support you in weaving together broad-scale goals and place-specific strategies of caring for land and building community. We will introduce you to tools for understanding larger influential patterns of landform, watersheds, climate, and culture, as well as more local strategies including water harvesting, soil and plant care, perennial/food forest system design, appropriate/DIY technologies for storing and conserving energy, detoxifying and retrofitting the built environment, and rooting into place justice.
Topics fulfill the standard internationally-recognized 72-hour Permaculture Design Course curriculum, and includes additional hours on the specialty topics of urban permaculture and placemaking. We have also deepened our 'design skills' component of the course to provide more guidance around creating and communicating compelling designs with captivating graphics, perspective drawings, infographics and maps.
For a list of our tentative course curriculum, click HERE.
WHAT IS AN URBAN PERMACULTURE DESIGN COURSE (UPDC)?
The UPDC includes the required 72 hours of content of a PDC, the curriculum that earns participants an internationally-recognized Permaculture Design Certificate. The primary topic areas are framed through the permaculture lens of regenerative design practices and informed through a frame of social justice and equity. Using an online and home-study format, participants can expect a few hours of readings and article/video summaries as well as design project assignments to be completed between sessions to achieve these course-hour standards.
The UPDC adds to the 72-hour PDC requirement with 24 additional hours of content and hands-on practice that delves more deeply into applying urban permaculture strategies at home and in your community. This additional content is partly informed by the 20-year history of the City Repair Project's organizing and actions in Portland and in other cities in the USA and abroad. We hope you can join us on this special 20th year anniversary of City Repair's innovative and internationally recognized approach to community engagement & placemaking, as well as the 10th year offering our Urban PDC.
WHO TAKES THE UPDC?
The UPDC is broadly applicable, and therefore, relevant to anyone wanting to make meaningful change in their lives and learn or refine skills to help towards achieving this. The UPDC reaches core questions of our lives and habits, and participants frequently report life-changing results.
INSTRUCTORS
Our teaching team is led by long-time City Repair organizers Matt Bibeau (Director of Educational Events) and Ridhi D'Cruz (Co-Executive Director & Anti-Oppression Facilitator) with several presentations by Mark Lakeman, City Repair founder. Additionally, the course will highlight many of the bioregion's leading instructors and practitioners as guest teachers.
VIRTUAL LEARNING DESTINATIONS
Planet Repair Institute (PRI)
Jean's Urban Forest Farm
City Repair Headquarters (HQ)
Kailash Ecovillage
Marisha and Zane's Permaculture Home
And other local demonstration sites
COURSE FORMAT AND PARTICIPATION REQUIREMENTS
While our primary sessions together are on-line, some of the course assignments will engage you in informative readings and videos and provide you with opportunities to engage in activities in your yard and neighborhood. Due to the online format of this course and the precautions we are all taking over Coronavirus, any hands-on assessments and projects at your site or in your neighborhood that will include proximity to others is strictly at your own discretion. Please follow safety guidelines for the health requirements of you and your home cohort as you fulfill the requirements of this course.
DATES AND TIMES
The main course content will be covered over monthly weekend classes from October 2020 - May 2021 from 9am-12pm Pacific Standard Time (PST) each day and a mid-month Tuesday Design Lab session from 5.30-7.30pm PST to support participants in integrating and applying content into their design project. Course dates and times are listed below and will be conducted via Zoom web conferencing:
Sat Nov 7 & Sun Nov 8, 9am-12pm for classroom sessions and Tue, Nov 17, 5.30-7.30pm for the Design Lab session.
Sat Dec 5 & Sun Dec 6, 9am-12pm for classroom sessions and Tue, Dec 15, 5.30-7.30pm for the Design Lab session.
Sat Jan 9 & Sun Jan 10, 9am-12pm for classroom sessions and Tue, Jan 19, 5.30-7.30pm for the Design Lab session.
Sat Feb 6 & Sun Feb 7, for classroom sessions and Tue, Feb 16, 5.30-7.30pm for the Design Lab session.
Sat March 6 & Sun March 7, for classroom sessions and Tue, March 16, 5.30-7.30pm for the Design Lab session.
Sat April 10 & Sun April 11, for classroom sessions and Tue, April 20, 5.30-7.30pm for the Design Lab session.
Sat May 1 & Sun May 2 for classroom sessions and Tues, May 18, 5.30-7.30pm for the Design Lab session.
Sat June 5 and Sunday June 6 9am-12pm for classroom sessions for closing weekend and project presentations
ATTENDANCE REQUIREMENTS FOR CERTIFICATION
Please reserve these dates now as you are required to be on the call and present for 90% of our sessions to get a certificate and assignments are graded on a monthly basis. This involves attending 14 out of the 16 virtual class days and at least 6 out of the 7 Design Lab sessions. You will be required to review recordings of missed sessions and provide a short report. Urban Permaculture Design Certificates are issued after you successfully complete the course requirements. This PDC is certified by City Repair (http://www.cityrepair.org), host organization of the Village Building Convergence, the largest and longest-running urban permaculture convergence in the USA (https://villagebuildingconvergence.com).
COURSE EXPECTATIONS FOR PARTICIPATION
Beyond the above requirements for attending monthly Zoom sessions, participants will have monthly assignments that include
1. Read and view content specific to the month's topics covered during the weekend classroom session.
2. Write a one-page reflective summary per weekend based on the course content and classroom discussion
3. "Add a layer" onto a design for a project site of your choosing that you have consistent access to during the pandemic (home, workplace, community organization, property, rental yard, etc). The Design Lab sessions will provide additional support for participants to apply these tools onto their design projects.
4. Our monthly grading rubric will include reviewing and commenting on other participants' design projects. The design project will culminate with the presentation of a final design for your site.
FINAL DESIGN PROJECT
During each month's weekend session, we explore a different 'layer' of possibilities for assessing and creatively responding to the site to meet the goals and desires of the client (land steward) and the land. These take-home assignments are graded monthly and will culminate in a final design due at the end of the course. Consistent participation in the design track is required for successful completion of this course and for a certificate to be issued.
TECHNOLOGY & LANGUAGE SUPPORT
To participate and fulfill the requirements of this course, participants will need to have regular access to a reliable internet connection capable of accessing GOOGLE DRIVE as well as the virtual meeting platform ZOOM. Provided in the links are instructional videos on using these technologies. Unfortunately, we are unable to offer language support services for the course content at this time. Please inquire if you would be interested in attending this course in the future and what specific accommodations would make this possible.
TO REGISTER
The course costs $850 for a total of 23 virtual classes (16 classroom sessions and 7 design labs). Registering 2 or more people saves 5% of your overall order per person for up to 20% off (1 full comp equivalent) for 5 or more. You will need to RSVP via the registration link in order to reserve your place in the course. A $200 deposit is required at the time of RSVP. We are offering Diversity, Equity and Inclusion (DEI) scholarships and group discounts, so please email us at updc@cityrepair.org for more information.
COURSE FEE PAYMENT
You will have the option to pay the remaining course fees (minus the deposit) in a lump sum or as a part of an agreed upon payment plan between October 2020 - January 2021. In other words, all course participants are expected to complete their full course fee payment by January 2021 course dates - Sun, Jan 10, 11.59pm.
CANCELLATION POLICY
We follow the following reimbursement schedule for course refunds. Unpaid balances will still be due if a balance is owed. Deposits and other un-refunded balances can be applied to the following year's UPDC. Emergency exemptions to this policy will be assessed by the course instructors upon notification. Refunds are issued when request is received by 11:59pm on:
Sun, Nov 8th: 75% of total course fees (amount of deposit);
Fri, Dec 4th: 50% of total course fees
Fri, Jan 8th: 25% of total course fees
Fri, Feb 5th+: 0% of total course fees
QUESTIONS?
Please email Matt and Ridhi via updc@cityrepair.org
VIRTUAL OPEN HOUSE
We are hosting a virtual open house on Sunday, October 11th, 10-11:30AM PST that will invite participants to share about efforts local to them and questions about building community in these very strange times. Please email us for the Open House Zoom link so that we can keep it secure. Thanks!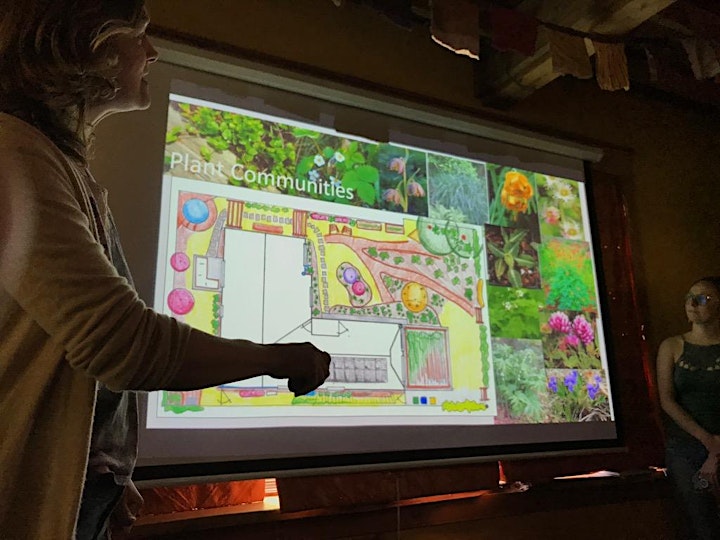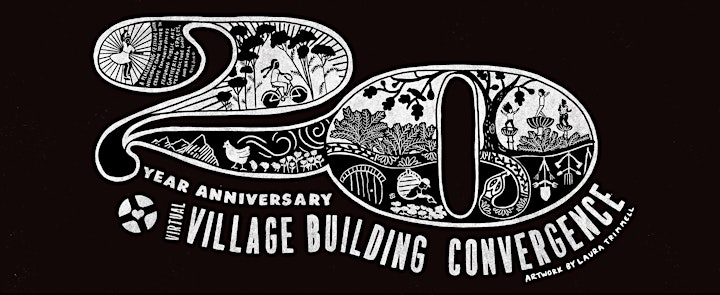 Date and Time
Location
Refund Policy
Contact the organizer to request a refund.
Eventbrite's fee is nonrefundable.