Proper music kick off for year with Drake Phifer on the 1s &2s and hosts Joel "Fluent" Greene of Detroit and Tonya Dyson of Memphis
About this event
Join us as we spin music vibe out on conversations about soul, literature, film, and lifestyle. We'll feature interviews and videos from some of the coolest indie artists you'll want to check out, including ZO! , Madison McFerrin, Gordon Chambers, Madelyn Grant, Duane Powell, Chantae Cann, Dssense, and Zeelo!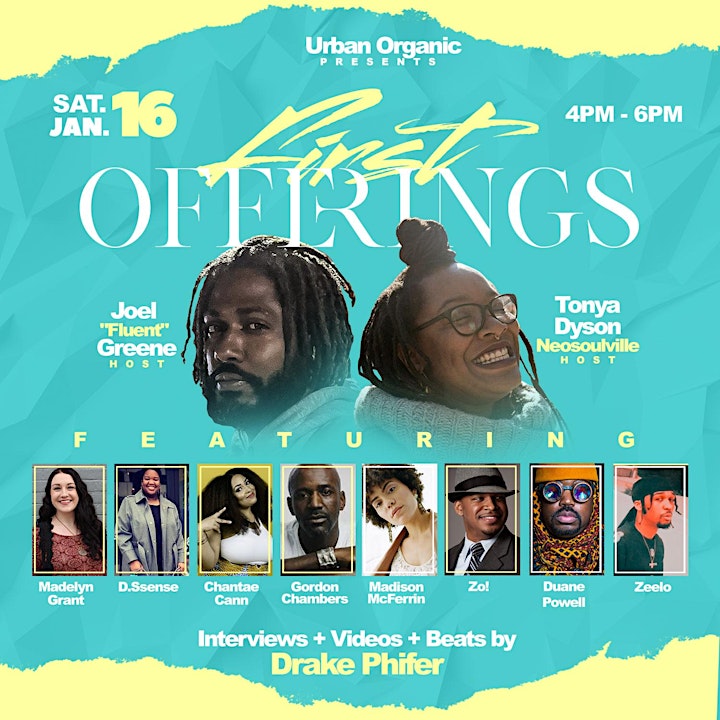 Organizer of Urban Organic Presents First Offerings
Urban Organic is a multi-genre marketing and promotions company founded in 2001 with a focus on Music, Visual Arts, Film, and Literature.  We help creatives and entertainment professionals  connect their products and ideas to various target audiences through events, product placement, talent booking, and media outreach.