Description
About the Gathering
Together with our local host, Menomonee Valley Partners, the Urban Manufacturing Alliance invites you to our 2019 Gathering in Milwaukee. Our Gathering theme, Building New Narratives for Manufacturing, will showcase how practitioners in Milwaukee and beyond are using stories to break down the stigmas surrounding manufacturing while creating new audiences and partnerships for the sector. Cost should never been an issue to attending our events. For further questions check our FAQ's below or contact Crystal Marie Young crystalmarie@urbanmfg.org.


Agenda
Wednesday, June 5th
Welcome Reception
5:00pm - 6:30pm @ The Twisted Fisherman
1200 W Canal St, Milwaukee, WI 53233
Menomonee River Valley and Harbor District Boat Tour
6:15pm - 7:45pm Departing / Returning to The Twisted Fisherman
Thursday, June 6th
Gathering Day
10am-6:30pm @ Bradley Technology and Trade School
700 South 4th St, Milwaukee, WI 53204
Our Agenda:
9:00am – Registration Opens

9:00am - MKE Story Gallery Opens: Inspired by a school science fair, the MKE Story Gallery will provide additional opportunities for practitioners to learn what peers are working on in Milwaukee and have conversations with colleagues facing similar issues. We'll have 8-10 featured Milwaukee organizations and businesses sharing their work connecting communities to manufacturing.

10:00am – Event Begins; Welcome Remarks

10:30am – Welcome Address: "The Role of Research in Building New Narratives" by Professors Laura Wolf Powers (Hunter College) and Greg Schrock (Portland State University)

11:00am – Local and National Rapid Share Presentations: Through lightning-style presentations, we will hear from local and national organizations who have created programs that connect manufacturing to diverse types of communities, and how they are telling their story of why these connections provide mutual benefit to each other. Specific presenters to be announced soon.

12:00pm – Networking Break + Lunch

1:00pm – Interactive Storytelling Workshop: Stories are what make us human. They engage our deepest emotions, connect us more deeply to each other, and open doors to new possibilities. In Milwaukee, we'll use the power of stories to build narratives that shape who we are and where we're headed as manufacturing community leaders. During our afternoon breakout sessions, we'll use design thinking to help each other craft and workshop new stories about our industry, our individual services, and our manufacturing businesses, using what we've created to construct new narrative maps that can lead us forward as we leave the Gathering and go back to doing our work at home, in our own city. Session will be led by Milwaukeeans, Coe Douglas and Kim Beckmann.

4:00pm – Closing Remarks

4:30pm – Happy Hour with Makers Market **Sponsored by Square**

6:30pm - Event Wraps
Friday, June 7th
Please Note: Register for only ONE manufacturing tour on Friday. You are not able to attend both.


(A) City-Wide Manufacturing Bus Tour
Led by local tour guide, Adam Carr, the bus tour will criss cross the City of Milwaukee, giving attendees a foundation for understanding Milwaukee's manufacturing past/present/future, as well as the communities connected to industry.
Departing from Hilton Garden Inn located at 611 N Broadway, Milwaukee, WI 53202 @ 10:00am
9:30am - Assemble at Hilton Garden Inn

10:00am - Board Bus

Tour locations - Milwaukee Blacksmith, Rexnord, Century City/Good City Brewing, Sherman Phoenix

1:30pm - Return to Hilton Garden Inn
(B) Riverworks Neighborhood Manufacturing Walking Tour
Riverworks Development Corporation will host a walking tour from 10am-12pm, with four stops covering ~1.5 miles.
Riverworks Development Corporation serves as a catalyst for redevelopment, striving to positively impact area businesses and their neighbors. The Riverworks neighborhoods, one of Wisconsin's most culturally diverse areas, is built on a long standing foundation of manufacturing and industrial history. As our urban industrial framework adapts to the future, we see the Riverworks district defining itself by creatively reinventing industrial spaces into artistic industrial entrepreneur maker spaces, while incorporating the cultural relevancies of its neighborhoods. Wear your walking shoes!
9:30am – Assemble at Hilton Garden Inn

10:00am – Board Transportation

10:15am – Walking tour with four stops covering about 1.5 miles

12:00pm – Return to Hilton Garden Inn
Please Note: Register for only ONE manufacturing tour on Friday. You are not able to attend both.
Gathering FAQ's
Q: Who attends these Gatherings?
A: The types of organizations that attend UMA Gatherings include individuals representing city, county, and state economic development agencies; city planning, workforce and sustainability departments; affordable housing developers; academic institutions from K-12 through university and technical schools; makerspaces; CDC's; mission-driven real estate developers; lenders, such as banks, CDFI's, and philanthropies; students and faculty; business improvement districts; neighborhood associations; designers and artists; faith-based institutions; elected officials; and manufacturing and making businesses themselves. We take a very broad definition of who is connected to manufacturing and invite anyone to come.
Q: I have a very small budget. Can I still attend?
A: Cost should never be a barrier to attend. If you or someone in your network needs support, please have them reach out to Crystal Marie @ crystalmarie@urbanmfg.org.
Q: How do I get to the main Gathering space at Bradley Tech?
A: Bradley Tech is just about a mile from both the Hilton Garden Inn-Downtown and the Kimpton. Depending on your location, you could walk, ride share, or even take the shared bike system (called Bubblr). Parking is also available: (1) There will be a gated lot open immediately to the south of the main entrance on South Fourth Street or (2) in the parking lot north of the main entrance, in between the building and the athletic field. There is also ample street parking, but be sure to check the signs!
Q: What is the dress code?
A: For the Welcome and Reception, please come however you are comfortable; there is no official dress code. For the tours, there is also no dress code, but please wear closed-toe shoes. If you're going on the walking tour, comfortable walking shoes are also recommended.
---
Hotel Suggestions and Deals

(Hotels below are close to public transportation that take you directly to the events.)


Guests can call the hotel directly 414-271-6611 and ask for reservations. You must state that you are with the Urban Manufacturing Alliance Group or provide group code UMAG. All reservations must be made by May 5, 2019 in order to receive the discounted rate of $164.00 ($189.00 with taxes).

Amenities
Located on The Hop route, Milwaukee's streetcar system
Walking distance to the Third Ward Shopping and Restaurants
Complimentary Local Shuttle within 5 miles of hotel
Complimentary Wireless High-Speed Internet Access
Full Service Restaurant and Bar
On-Site Fitness Center
Valet Parking ($30 per day)
24-hour Pavilion Pantry Convenience Market
Complimentary 24-hour Business Center
Guests can call the reservations line at (888) 536-9008 and ask for the block by name: Urban Manufacturing Alliance. All reservations must be made by April 26, 2019 in order to receive the discounted rate of $199.00 ($229.00 with taxes).
BOOK ONLINE HERE Group Code: ZMK
Amenities
Complimentary WiFi for IHG® Rewards Club members
Custom-designed PUBLIC bikes available to borrow for a ride around town
Journeyman Leather Backpacks are available at reception
Fully equipped on-site fitness center
Hosted evening social hour in the lobby living room
Valet Parking: Daily Event - $18 | Hotel Overnight - $36 (in and out privileges)
Charge while you re-charge – dedicated electric vehicle charging ports available with valet parking.
24 Hour in-room dining
---


More About our Gathering:
For decades, economic development in cities depended on "smokestack chasing": luring large employers from one community to another or incentivizing them to stay. However, we have begun to see a shift from this zero-sum paradigm towards a locally-focused, place-based approach that lifts up and champions businesses of all sizes. Local stakeholders are driving today's cross-sector approaches to industrial and community economic development, through financing programs, community coalitions, and workforce initiatives that lift up and sustain small-scale makers and manufacturers. By working to stimulate these entrepreneurs, local coalitions are keeping good-paying manufacturing jobs in urban neighborhoods.
From organizations that connect housing advocates with real estate developers, to local branding organizations that provide everything from marketing services to funding opportunities for small-scale manufacturers, UMA members represent the finest in the art of ecosystem building. Our collective job–both as an organization and on the part of our members–is to build connections among these groups at the local, regional, and national level, so that ecosystems can expand and influence one another. UMA Gatherings help us achieve that goal: they unite practitioners from across the country, and give them a dynamic platform to discuss coalition building strategies, face-to-face, with like-minded professionals.
As UMA works in partnership with its members to build a movement around inclusive industrial development, we are able to connect manufacturing advocates with those whose development work indirectly impacts local manufacturers. This ultimately expands our national coalition to become more representative of the local neighborhoods and businesses our work strives to benefit.
Milwaukee, our host city, is experiencing a boom of new projects that are leveraging human capital and social infrastructure to create connectivity to the manufacturing sector through:

Recreation

A long-vacant 120-acre rail yard site was recently developed as a 60-acre eco-industrial park. Today it is home to 10 next generation manufacturing buildings, and 60-acres of parks and trails between neighborhoods hardest hit by decades of disinvestment. Parks and trails invite people into the industrial park, and sustainable and modern design exposes the reality of today's manufacturing to passing bikers and kids playing soccer in the park.
Education

Several organizations are working to engage kids on the path to manufacturing careers through hands-on projects that provide skills and mentorship—from partnerships with a local technical high school where students build baskets to support underwater habitats in Milwaukee's harbor to a carpenter's union that mentors kids through the process of building their own boat and paddling it down the river.

Komatsu Mining, a global mining equipment, technology and services provider based in Milwaukee, this year will break ground on a new headquarters and manufacturing campus in Milwaukee's Harbor District. With the State of Wisconsin and City of Milwaukee, the total planned investment in the new South Harbor Campus is $285M, one of the largest investments in urban manufacturing in the U.S. in decades. The planned site will include a museum and public space to showcase to the next generation the critical role that manufacturing plays in the city and around the world.
Inclusion

Milwaukee Area Technical College is working to redefine its role in inclusive economic development through the MATC Promise, which provides free tuition to new high school graduates or adults who meet income requirements. This program will pair students with employers in in-demand industries and grant credits for on-the-job work so people most in need aren't just getting entry level jobs, but degrees and paths to family-supporting careers.
Community-led Investing:

Fund Milwaukee, an organization addressing the issue of capital for start-ups, is connecting small, non-accredited investors with social entrepreneurs, and has built a community of residents to fill the capital gap needed to open a variety of small manufacturers, retail establishments and real estate developments, including: Fyxation, Clock Shadow Creamery, Purple Door Ice Cream, and the Sherman Phoenix, a former bank reborn as a mixed-use development that is now home to 29 makers, restaurants, and entrepreneurs.
These projects are creating new pipelines to opportunities and innovation in manufacturing. Documenting the people who pioneered, and processes that went into these concepts, will help encourage similar models outside of Milwaukee, while providing an opportunity for us to understand the holistic impact that equitable manufacturing development can bring to city residents.
About UMA
UMA is a coalition of organizations and individuals working together to grow more equitable and prosperous economies in cities by building robust, environmentally sustainable, and inclusive urban manufacturing sectors. In everything we do, we are vigilant to ensure that the new urban manufacturing economy reflects the diversity of our cities and offers environmentally sustainable and inclusive equitable employment, ownership, and innovation opportunities to residents of all urban communities.
About Menomonee Valley Partners
MVP's mission is to revitalize and sustain the Menomonee River Valley as a thriving urban district that advances economical, ecological, and social equity for the benefit of the greater Milwaukee community. MVP envisions a thriving Valley with a well-balanced mix of industrial, recreational, and entertainment uses that strengthen Milwaukee.
Photo credit: Urban Manufacturing Alliance
---
Thank You To Our Sponsors
Title Sponsors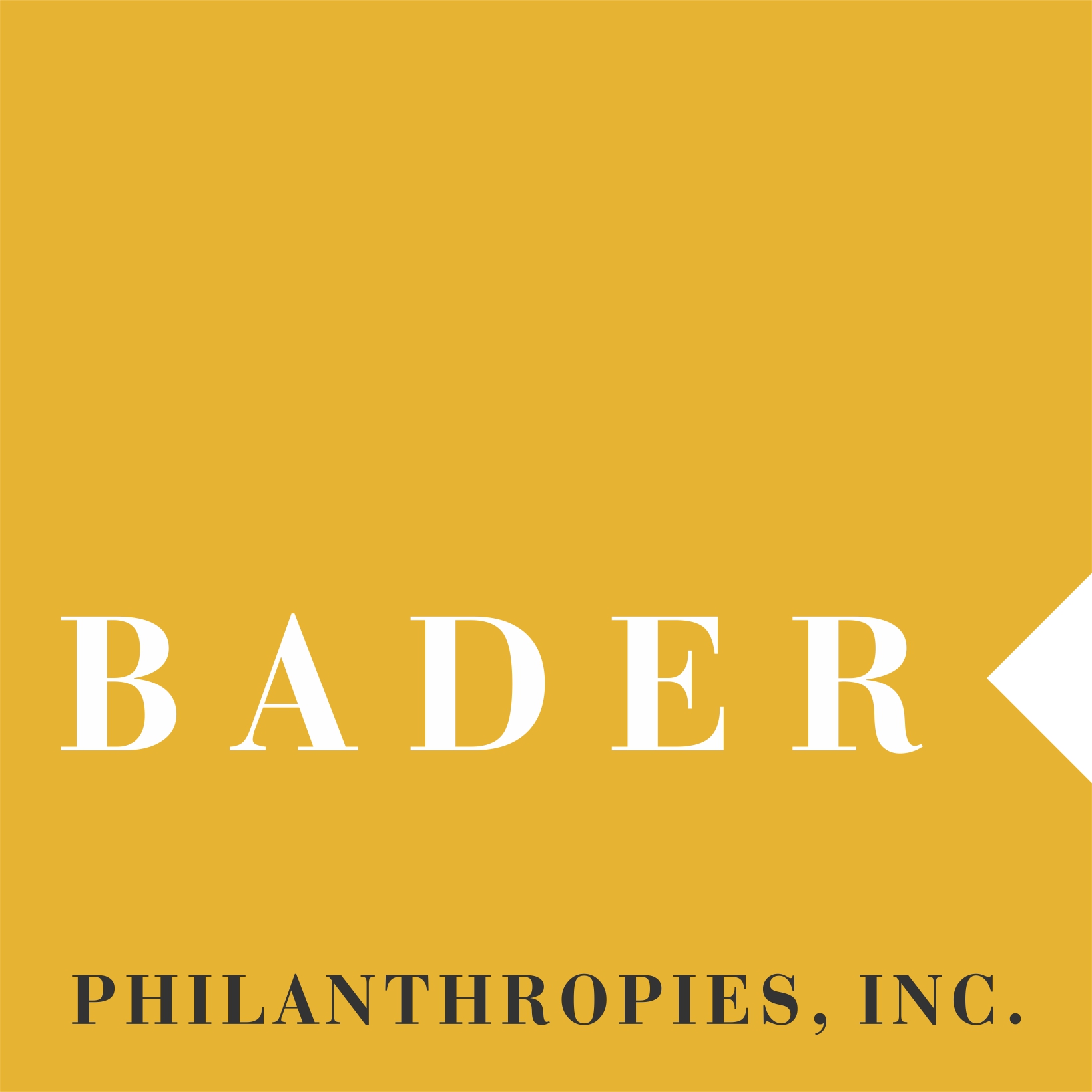 Innovator Sponsor


Supporting Sponsor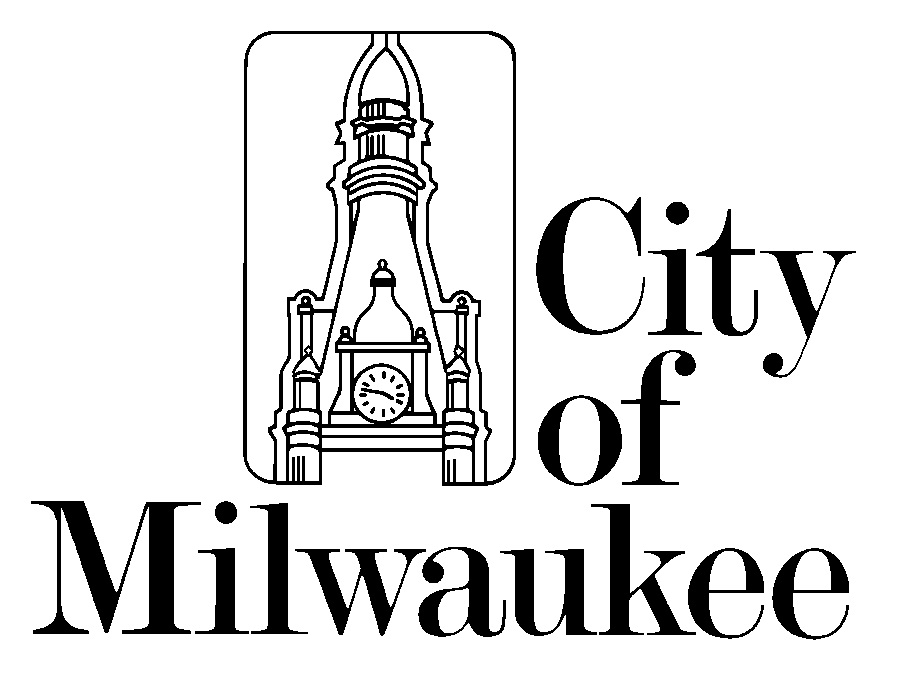 Producer Sponsor

Community Sponsor