Description
2018 Urban Farmers Winter Meeting

Urban farmers are invited to the first annual Urban Farmers Winter Meeting on Sunday afternoon, January 21, 2018, from noon to 5:00 pm.
Come socialize and network with other urban farmers while you learn the latest on urban farming production, business management, policy, and community development. University of Maryland Extension educators from around the state will teach and Farm Alliance of Baltimore will host a networking session. Lunch will be provided.
Dates: Sunday afternoon, January 21, 2018 from noon to 5:00 pm
Location: Greenhouse Classroom, Cylburn Arboretum, 4915 Greenspring Drive, Baltimore, MD
Cost: $10, expenses subsidized by sponsorships from MidAtlantic Farm Credit and the Farm Bureau of Baltimore County

Saving seeds? We will be offering hot water seed treatment to reduce seed-borne bacterial diseases. Bring in your saved seeds to be hot-water-treated while you attend the meeting! You can learn more about this method here: http://u.osu.edu/vegetablediseasefacts/management/hot-water-seed-treatment/
Meeting agenda:
11:30 AM Doors open, drop off seeds for hot water treatment

Noon to 1:00 PM Lunch is served, sponsored by MidAtlantic Farm Credit and Farm Bureau of Baltimore County

1 to 1:30 How to use cover crops to manipulate pests, by Dr. Cerruti Hooks, Associate Professor and Extension Specialist, University of Maryland

1:30 to 2:15 Ice-breaker and networking hosted by Farm Alliance of Baltimore

2:15 to 2:45 Farming in compost and other growth media, by Dr. Andrew Ristvey, Extension Specialist for Commercial Horticulture

2:45 to 3:15 Why should an urban farmer care about the USDA? by Paul Goeringer, Extension Legal Specialist, University of Maryland

3:15 to 3:30: Break

3:30 to 4:15: Update and Q&A about Baltimore City Urban Agriculture policies, by Abby Cocke, Environmental Planner, Baltimore Office of Sustainability, bring your questions!

4:15 to 5:00: What is urban agriculture's role in community development? Panel discussion, Panel discussion, Rev. Dr. Heber Brown, Black Church Food Security Network; Denzel Mitchell, Blacksauce Curbside Kitchen and Five Seeds Farm and Apiary; Janice Spells-Bell and Wendall Holmes, Strength to Love 2.
If you have any questions, please contact Neith Little at nglittle@umd.edu or 410-856-1850x123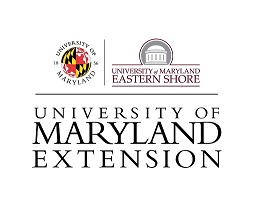 This event is sponsored by MidAtlantic Farm Credit and by the Farm Bureau of Baltimore County.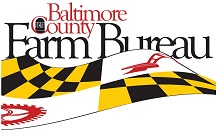 The University of Maryland, College of Agriculture and Natural Resources programs are open to all and will not discriminate against anyone because of race, age, sex, color, sexual orientation, physical or mental disability, religion, ancestry, or national origin, marital status, genetic information, or political affiliation, or gender identity and expression.
Los programas del Colegio de Agricultura y Recursos Naturales de la Universidad de Maryland están abiertos a todos y no discriminará contra nadie debido a raza, edad, sexo, color, orientación sexual, discapacidad física o mental, religión, descendencia, origen nacional, estatus matrimonial, información genética, afiliación política, o identificación y expresión de género.