Description
This summer, join University of Maryland Extension on urban farms in Prince George's County and Baltimore City. Each Urban Farmer Field School in the series will cover a different topic, but every Field School will provide you the opportunity to learn in a hands-on setting and set goals for improving the financial viability of your own urban farm.
Light refreshments will be provided at these evening workshops.
Scholarships are available. If the registration fee is a barrier, please contact Neith Little at nglittle@umd.edu
If you participated in one of our focus groups, please enter your coupon code when you select the ticket.
Watch this eventbrite for details of the five 2018 Urban Farmer Field Schools:
Saving money by saving water: drip irrigation
August, Baltimore, MD
August 13, from 5:30 to 8:00pm
The Greener Garden, 5623 McClean Blvd, Baltimore, MD 21214
*This class free thanks to partnership with Farm Alliance of Baltimore's Monday Meet-Ups series.
Potluck dinner. Please bring a dish to pash if you can.
Come learn about the use and trouble-shooting of drip irrigation equipment.


Caring for Your Most Important Tool: Your Mind & Body!
Wednesday, Aug 15, 5:30pm to 8:30pm
EcoCity Farm, 4913 Crittenden Rd, Hyattsville, MD
The business of farming can be tough on your mind and body. It's more crucial than ever to focus on work-life balance as one of the most important keys to the health of you, your family, and your business. Learn a variety of self-care tips including ergonomics for your hard-working body, strategies to build your immune system, and other stress reduction techniques for your mind and body.

Mastering Marketing
Wednesday, Sept 12, from 5:30pm to 8:30pm
EcoCity Farm, 4913 Crittenden Rd, Hyattsville, MD
Urban farms have a unique vantage point when it comes to direct marketing. Learn more about these market opportunities, as well as, strategies to engage customer segments and tell your story. We'll also help you sift through the appropriate tools to cultivate buyers for your unique urban Ag enterprise.


How to choose farm insurance and a business structure
Monday, Sept 24, from 5:30pm to 8:30pm, Baltimore, MD
Civic Works' Clifton Mansion, 2701 St. Lo Drive, Baltimore, MD 21213
Bewildered by the many types of farm insurance? Confused about the difference between a sole proprietorship, an LLC, a corporation, and a cooperative? Come to this workshop to sort through your options. Nicole Cook, Environmental and Agricultural Faculty Legal Specialist from University of Maryland Eastern Shore (link is external)will provide an introduction to the legal vocabulary you need to know. Then we will zoom in on farm liability insurance with a panel including an urban farmer, a farm insurance agent, and a representative from the Maryland Insurance Administration. They will share their experiences and you will have a chance to ask your questions about farm liability insurance.

Making your urban farm finances work
Monday, Oct 29, from 7:00 to 9:00pm, Baltimore, MD
Baltimore City Office of UMD Extension, 6615 Reisterstown Rd, Suite 201, Baltimore, MD 21215
Dinner at this event provided thanks to sponsorship from MidAtlantic Farm Credit.
Most of the work of a farm is in producing and marketing crops and livestock. But will this effort be economically viable? And what are the economic risks? These are questions that all farm businesses must answer regardless of whether they are for-profit or not-for-profit. To stay in business, the farm must be economically sustainable. Calculating an income statement will help you work towards your financial goals, whether your goal is to provide a certain amount of income for yourself or to cover your business' costs and invest back into the business for the future. Calculating a cash flow statement will help you identify pinch points throughout the season, so that you have enough funds on hand to pay for seasonal expenses without resorting to expensive short-term credit.
If you have any questions, please contact Neith Little at nglittle@umd.edu
This is an educational program of University of Maryland Extension, funded through USDA/NIFA under Award Number 2015-49200-24225.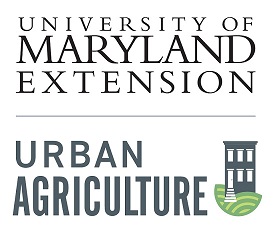 The University of Maryland, College of Agriculture and Natural Resources programs are open to all and will not discriminate against anyone because of race, age, sex, color, sexual orientation, physical or mental disability, religion, ancestry, or national origin, marital status, genetic information, or political affiliation, or gender identity and expression.
Los programas del Colegio de Agricultura y Recursos Naturales de la Universidad de Maryland están abiertos a todos y no discriminará contra nadie debido a raza, edad, sexo, color, orientación sexual, discapacidad física o mental, religión, descendencia, origen nacional, estatus matrimonial, información genética, afiliación política, o identificación y expresión de género.