Description
This project has become a favorite among fans as it has featured many professional dance and performing arts companies. Creator, Director & Producer Junior White worked intensely on all four Urban Dance United events and is proud to present supporters with the fifth production of The UDU concert. Check us out and discover the magic of music and dance.
Urban Dance United Chicago 2018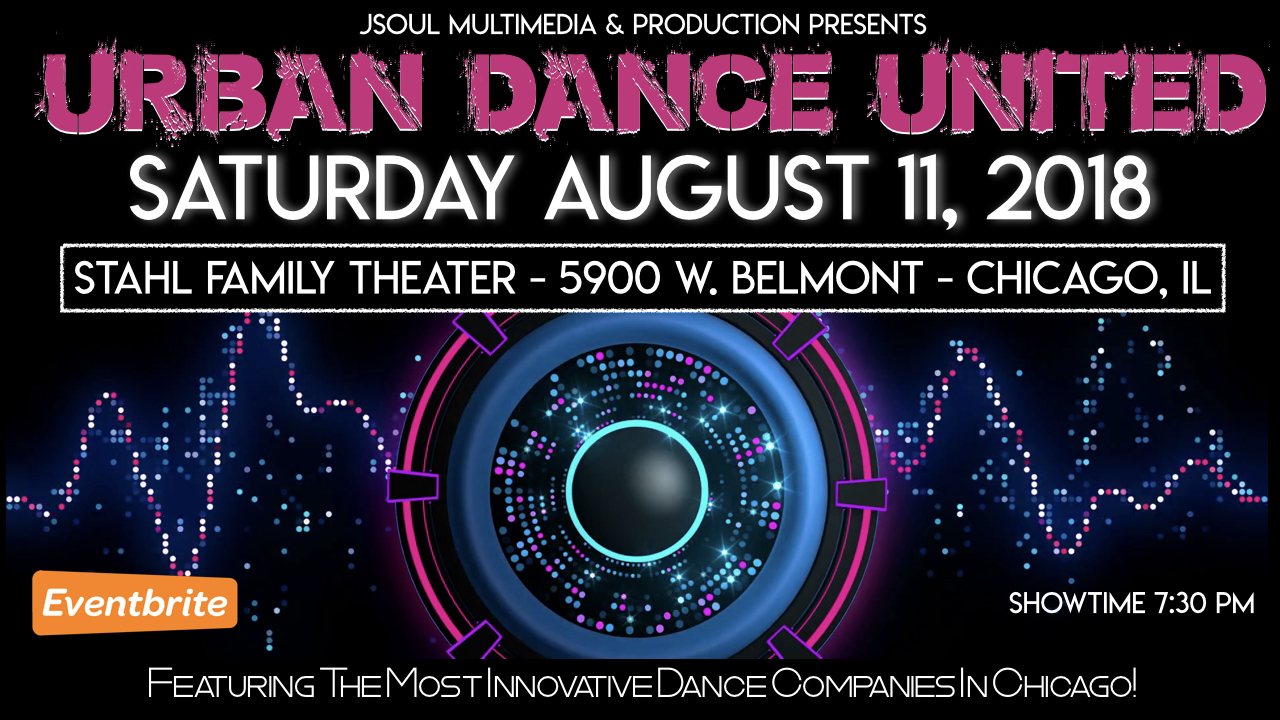 Saturday August 11, 2018
Stahl Family Theater
5900 W. Belmont
Chicago IL
Showtime 7:30 pm
*UDU 2018* Urban Dance United Chicago is a Dance concert featuring some the Midwest most Innovative & Creative dance companies and crews. Producing shows in 2010, 2012, 2014 & 2016. Bringing all styles of dance such as Hip Hop, Tap, Ballet, Jazz/funk, Footwork & more! This event has featured companies such as Culture Shock Chicago, Madd Rhythms, Hip Hop Connxion HQ, FootworKingz & many more!
{UDU}
Urban Dance United 2018
Created & Produced by:
Junior White
Facebook:
JSoul Multimedia & Production