Sales Have Ended
Registrations are closed
Thank you!! We look forward to seeing you at the Urban Chamber IT Roundtable.
Sales Have Ended
Registrations are closed
Thank you!! We look forward to seeing you at the Urban Chamber IT Roundtable.
Description
Monthly IT Roundtable meeting with tech professionals from throughout the Las Vegas Valley. We invite you to bring a friend/colleague from the technology industry. Come and learn about opportunities for your business to participate in.
FEATURED UCCITRT Special Guest: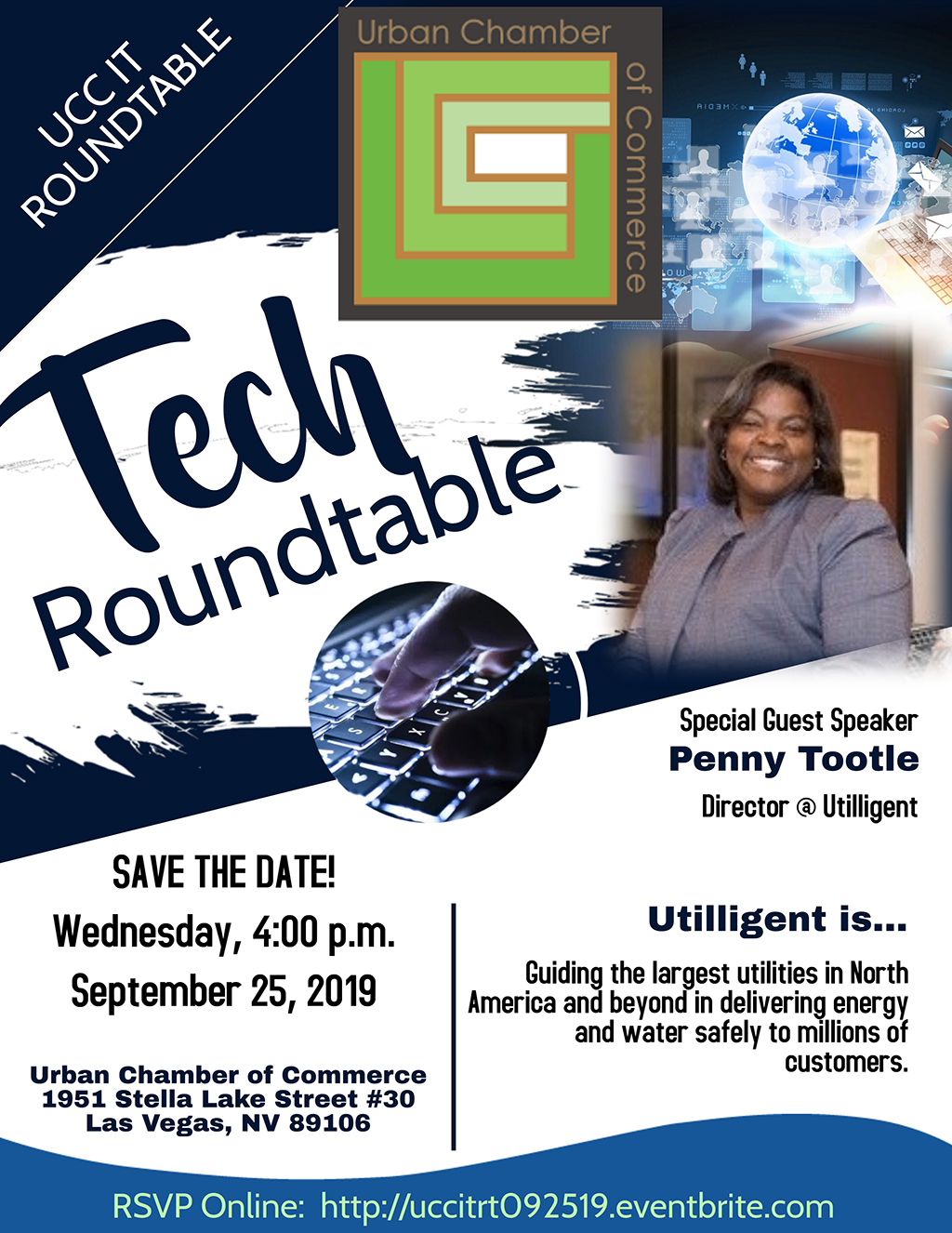 Penny has more than twenty years of experience in leading strategic initiatives and teams in the utility industry. Recognized across fields of discipline focused on customer service, call center operations, technology integration and meter to cash business process optimization, Penny has delivered award-winning results and led efforts to transform the organizational structure and customer engagement strategy. Her key strengths demonstrate a concept-to-execution leader.

Penny is known as an architect of change with deep and meaningful involvement across strategic operational and financial objectives while restructuring under-performing customer care initiatives, unproductive infrastructure, and legacy technology. Across disciplines and industries, Penny is highly respected as a trusted adviser. Her influence to build cases for the support that have an institutional-wide impact—set the right tone and enable her to hold strategic conversations with executive management to align customer service department policies and systems with the company objectives. Finally, Penny is a nimble leader with a proven ability to cultivate a culture of excellence and accountability, leading the way for cross-functional teams to achieve performance metrics in various areas, including client management, cost reduction, and profitability.

COMPETENCIES

In all assignments, excellent results were obtained by applying a combination of industry-standard competencies and disciplined documentation.
Personal competencies include:

* Call Center Optimization * Customer Service Management * Technology Upgrades * Consumer Billing & Collections * Fiscal Management * Contract Management * Root Cause Analysis * Workflow Management * Quality Management * People Development * Relationship Management * Articulate Communications