Urban Chamber of Commerce IT Roundtable July 2019

Wednesday, July 17, 2019 from 4:00 PM to 5:30 PM (PDT)
Event Details
Monthly IT Roundtable meeting with tech professionals from throughout the Las Vegas Valley.  We invite you to bring a friend/colleague from the technology industry.  Come and learn about opportunities for your business to participate in.
FEATURED UCCITRT Special Guest: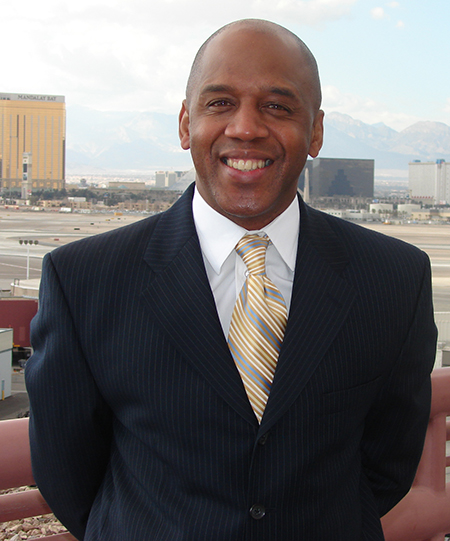 Gerard Hughes
34 years in the Information Systems industry; enlisted in the United States Air Force in 1979 and from 1979 to 1981 worked as telephone switching technician at Altus Air Force Base in Oklahoma.  Assigned to Clark Air Base in the Philippines in 1981 and worked as a telecommunications specialist for the 13th Air Force Intelligence Service.  Gerard attended the Air Force University while stationed in the Philippines.  Assigned to Nellis Air Force Base, Nevada in 1984 and while assigned there, Gerard worked with Lockheed Corp in Sunnyvale, CA. on electronic intelligence projects from 1984 until 1987.   Gerard worked as a Digital Equipment Corporation DEC VAX/VMS System Administrator, Sun/IBM/AT&T UNIX Systems Administrator, and NOVELL Systems Administrator.  The team he lead built the first two Ethernet networks on Nellis Air Force Base in support of advance fighter aircraft testing and tactics until retirement in 1995.   In 1995 Gerard joined the Clark County Department of Aviation.  Gerard since managed the network growth at Las Vegas McCarran International Airport from 300-node network to a 15,000-node network.  This network supports airport administration, passenger processing, security card access, video surveillance, parking revenue control systems, and baggage handling systems.  Currently manage all data (wired and wireless) and telecommunication (wired and wireless) communications for the Clark County Department of Aviation airport system.  Gerard manage the aviation's department compute and storage infrastructure team that consists of 3 on campus data centers, 300 physical servers and 700 virtual servers.  Gerard currently manages a team of 25 engineers and technicians.
When & Where

1951 Stella Lake St

Las Vegas, NV 89106


Wednesday, July 17, 2019 from 4:00 PM to 5:30 PM (PDT)
Add to my calendar
Organizer
Since the Urban Chamber IT Roundtable was founded in 2016, the members working together have been able to generate over 2.4 million dollars in contracts for minority businesses.
For more information, please call (702) 357-3334 or visit http://uccitrt.com