Urbach Community Builder Award: Advertise in the NYCON Program Journal

Thursday, October 10, 2013 from 12:00 PM to 1:30 PM (EDT)
Event Details
Join Us in Recognizing Outstanding Board Leadership in New York State
Place Your Ad or Send Your Congratulatory Message in our Annual Program Journal
In recognition of the important role, talents and leadership that a Certified Public Accountant (CPA) in New York State can provide as a board member for community-based charities, the New York Council of Nonprofits, Inc. (NYCON) and the New York State Society of Certified Public Accountants (NYSSCPA) are pleased to announce the winner of the

Ninth Annual Michael H. Urbach, CPA Community Builders Award

Jeremy Noble, CPA
  Chief Financial Officer, Tully Rinckey PLLC
(Full Press Release)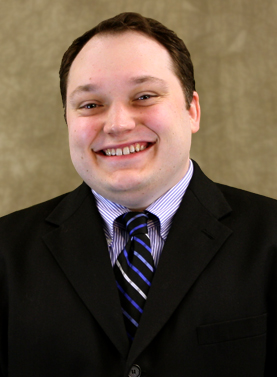 The award is named in honor of the late Michael H. Urbach, CPA, former partner of Urbach, Kahn and Werlin, former NYS Commissioner of Tax and Finance and Chair of the State Employees federated Appeal, and board leader of a number of charities.

In addition to his career, Mr. Noble extends his financial insight far beyond the walls of Tully Rinckey, as he strongly believes in community service. He is a member of the American Institute of Certified Public Accounts and the NYSSCPA. Mr. Noble previously served as the President of the Northeast Chapter of NYSSCPA and also held the positions of President-elect, Vice-President, Treasurer and Chair of the Young CPAs Committee.

Bob VanZetta, LCSW, Executive Director of Family & Child Service of Schenectady, said in endorsing Mr. Noble's nomination for this award that he found Jeremy to be "hardworking, thorough, conscientious, generous and supportive…and entirely engaged in the matters of the Agency." Of Mr. Noble's six years of service on the Family & Child Service of Schenectady's Board of Directors, he aided in the organization's growth; reduced ballooning expenses; improved cash flow; and acted as Chairperson for a fundraising event.

"It's a pleasure and honor to award a CPA for the first time from Michael's home community - the Capital Region. It is also very encouraging and rewarding to recognize a young professional who has demonstrated through his actions, exemplary leadership and commitment" said Doug Sauer, NYCON CEO.

Mr. Noble's leadership, encouragement and knowledge are valued in the regional communities he helps. Some of the additional organizations that have had the pleasure of being one of the beneficiaries of Mr. Noble's volunteerism and leadership include acting as Treasurer of Not So Common Players, Inc; Treasurer of Schenectady County Society for the Prevention of Cruelty to Animals (SCPA); Captain of the SCPA's Humane Law Enforcement Division; and Treasurer of Early Care & Learning Council.

Not So Common Players, Inc. remarked that Mr. Noble's leadership aided them in obtaining grants of at least $50,000 annually for productions, equipment and administrative expenses; as well as be the driving force to the formation of the entity and obtaining 501(c)(3) status. Mr. Noble has also volunteered on and off stage since 2002, performing in numerous productions, working backstage and set building.
When & Where

Send Your Message of Congratulations in our Annual Meeting Book




Thursday, October 10, 2013 from 12:00 PM to 1:30 PM (EDT)
Add to my calendar
Organizer
New York Council of Nonprofits, Inc. (NYCON)
Founded in 1927, NYCON is a 501(C)(3) membership-based, mission-driven, statewide association of diverse charitable nonprofit organizations. With over 3,000 members, we work to build the capacity of nonprofits and communities to enhance the quality of life through responsive, cost-effective service. Our mission-based activities are enhanced by three subsidiary corporations: Governance Matters, Inc., Innovative Charitable Initiatives, Inc., and Council Services Plus. 
Governance Matters, Inc., part of the NYCON Family of Nonprofit Services, leads good governance going forward by creating unique programming, events, educational tools, publications, templates and more. Governance Matters can provide one-on-one guidance and practical solutions designed to help real nonprofits solve real world problems. Governance Matters: practical solutions and answers you can trust.