Description
URAM Convocation 2019
Unity Restoration Assembled Ministries (URAM) is a fellowship of established ministries that serves the purpose of equipping for Kingdom agenda to be manifested in the earth. It is our endeavor to embrace and pull from each ministry connected to learn how to be effective in executing the will of God for this hour. URAM is not an organization, but a fellowship where EVERYONE matters. As the body is fitly joined together with each joint supplying the other, so do we need each other to survive, differences in all. URAM is here to apply that principle because it is the will of God to awaken those connected to this reality that we are all important. We celebrate diversity here without the need to control or change anyone. We achieve this with guidance from Holy Spirit, intense biblical study, training, teaching and wisdom gained from experience. In the earth.
With so much going on in the world today we could spend countless hours trying to depict, decipher and decode what is really going on around us. Our Conclusion to this is that:
This is bigger than us, Let the Word do the work! Isaiah 55: 10-12
Wednesday October 2, -Saturday October 5, 2019
Register now to attend the day sessions
All evening services are open to the public
Official Schedule and more information forthcoming!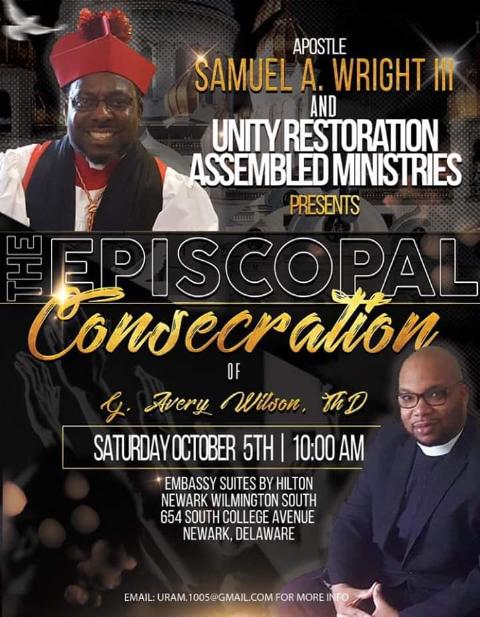 All meetings, and services will be held at our host hotel. Embassy Suite by Hilton, Newark Delaware
Hotel Information: Please visit the site below to book your room for Convocation 2019!
https://embassysuites.hilton.com/en/es/groups/personalized/N/NEWDEES-RAM-20191002/index.jhtml?WT.mc_id=POG