Description
The URA's MWBE Program is offering a two-part financial development series in partnership with the DBRC and Credit Power LLC. Join us for Session 2 which will feature a distinguished panel of financial coaches, lenders, bankers, business development, and credit experts, who'll share powerful insights and recommendations to assess the financial health of your business and options to access working capital for your business.
In addition to other funding options, the URA will have information available about our new Micro Loan Fund Program!
All are welcome, but space is limited. Register Today!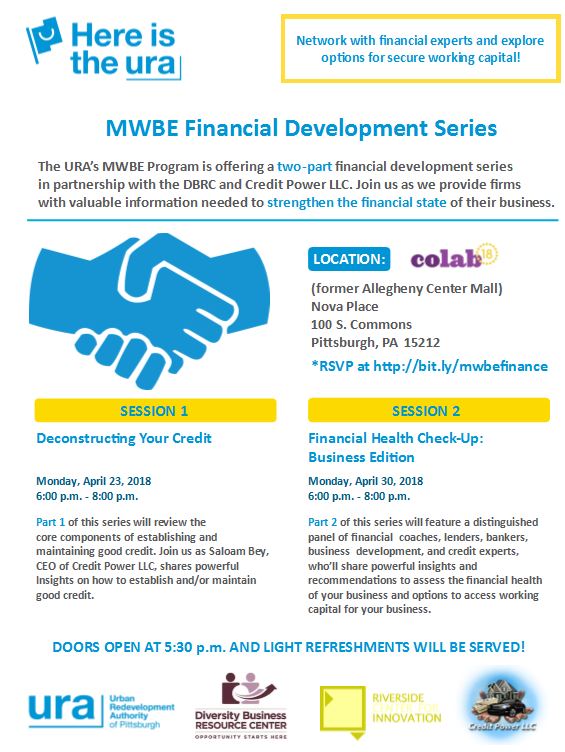 There is paid street parking and parking is available in the Alloy 26 parking garage. To park in Alloy 26, use Gate 4 and turn left through the gate to find parking.
Note: This is a two-part series. Interested firms can attend one or both sessions. DBRC at RCI are asked to attend both sessions to meet the DBRC's financial literacy education requirements.